X570
It seems as though AMD has released its final set of processors for use with its highly successful AM4 platform, with the Ryzen 7 5800X3D being a fantastic swansong for AM4 by utilizing its 7 nm Vertical (V) Cache stacking technology. Since our last guide for May, AMD has announced that their Zen 4 core based on the 5 nm process will be launching later in the year during the Fall. Although there are still a good few months before the new AM5 platform and Ryzen 7000 series debuts, this doesn't help users building a new system for right now. The current platform and one that will be still in use is the AM4 platform, and we've taken a look at a number of...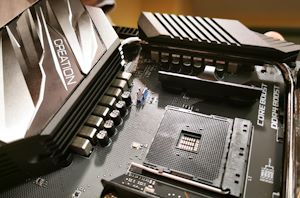 MSI has prepared a total of seven models for the launch of AMD's X570 chipset, but in a new series of boards focused at content creators. The new MSI...
15
by Gavin Bonshor on 5/27/2019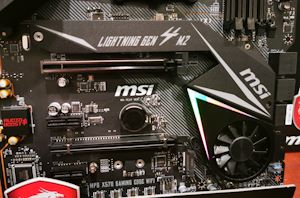 At Computex 2019 during AMD's keynote, AMD CEO Dr. Lisa Su unveiled details new X570 chipset designed for the upcoming Ryzen 3000 series "Matisse" processors. The new 3rd generation...
30
by Gavin Bonshor on 5/26/2019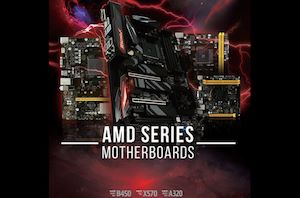 It what seems to be an inadvertent move, Biostar has released information about its upcoming X570 Racing GT8 motherboard ahead of AMD's unveiling of the new X570 chipset. This...
40
by Gavin Bonshor on 5/13/2019