X570 Aqua
During Computex 2019, Corsair unveiled its new Hydro X series - a new range of water cooling hardware that markts its first entry into custom water cooling market. The range offers CPU blocks for multiple sockets, multiple fittings, tubing types, and a pump/reservoir combo, allowing users can build a high-performance system with nearly all Corsair branded parts. We used the Corsair Hydro X series in our ASRock X570 Aqua review and built a full system to showcase what Corsair is offering, and here is a build log of that system.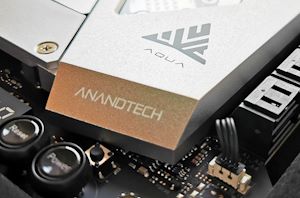 One of the most important aspects surrounding performance on AMD's Ryzen 3000 series is temperature. It is no secret that the AMD 7nm chips run somewhat warmer than previous...
84
by Gavin Bonshor on 12/19/2019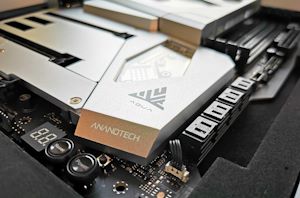 This year marks the 50th anniversary of AMD's contribution to the industry and AMD's various partners have celebrated this notable achievement. One such company is ASRock, which has released...
13
by Gavin Bonshor on 9/26/2019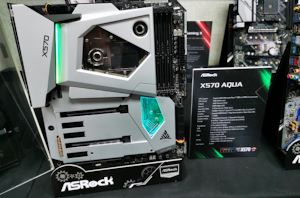 During Computex 2019, ASRock unveiled its latest flagship motherboard for AMD's AM4 socket, the X570 Aqua. Featured is a wide range of high-end components including 10 G LAN, Wi-Fi...
18
by Gavin Bonshor on 6/3/2019