Tegra 3
It has been a while since we've heard anything about Project Grey, the first NVIDIA SoC with an integrated digital baseband, and the result of NVIDIA's acquisition of soft-modem manufacturer Icera. Today, NVIDIA is ready to formalize Project Grey as Tegra 4i, and we have a bunch of information about this SoC and will obtain even more before MWC is upon us. NVIDIA's roadmap from late 2011 put Grey in early 2013, and while other members of that roadmap haven't necessarily stuck to the promised release schedule, Grey seems to be somewhere close to that schedule, at least as far as announcement and samples are concerned. First, Tegra 4i includes the familiar 4+1 arrangement of cores we've seen since Tegra 3, but instead of Tegra...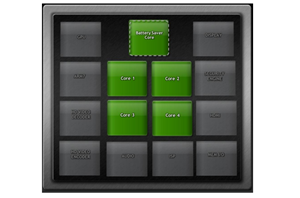 ARM Cortex A9 cores are relatively tiny and it's not too difficult to put a handful of them down on an SoC. NVIDIA did just that with its Tegra...
5
by Anand Lal Shimpi on 2/22/2012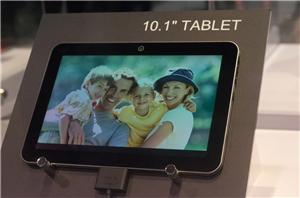 Ahead of CES, Toshiba revealed their Thrive successor, the Excite X10. This 7.7 mm thick slate would feature a 10.1" 1280x800 Gorilla Glass display and run Android 3.2 (and...
9
by Jason Inofuentes on 1/12/2012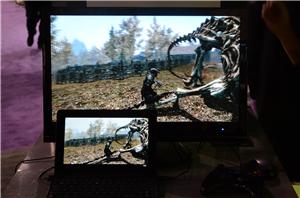 Tegra 3 tablets are a big thing for NVIDIA right now, and we've seen quite a few new tablets using the SoC. At NVIDIA's booth, they had a bunch...
12
by Jarred Walton on 1/11/2012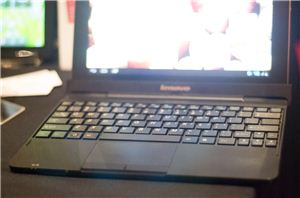 We had another opportunity to handle the Lenovo S2110, the first commercial Krait tablet we've seen and had a chance to talk with the product team in a bit...
3
by Jason Inofuentes on 1/11/2012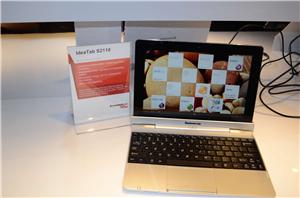 Tablets can be found everywhere at CES, and not just with the manufacturers—it's hard to swing a mouse by the cord without hitting someone starting at their tablet. Like...
7
by Jarred Walton on 1/10/2012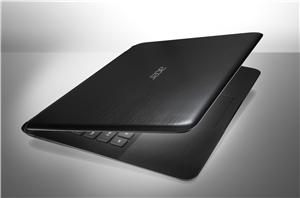 It technically doesn't start for another day, but CES is in full swing in Las Vegas. As part of the fun, Acer is bringing us the thinnest Ultrabook yet...
8
by Jason Inofuentes on 1/8/2012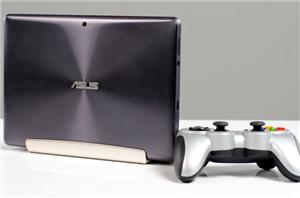 In our original review of the ASUS Eee Pad Transformer Prime I did the best I could do given limited testing opportunity with the platform before the NDA lifted...
58
by Anand Lal Shimpi on 12/15/2011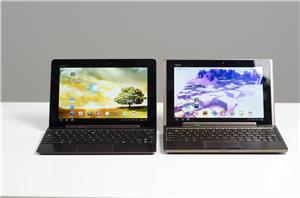 In our review of ASUS' Eee Pad Transformer Prime I mentioned that I couldn't sustain speeds greater than 2Mbps over WiFi on my review unit. In practice, most web...
53
by Anand Lal Shimpi on 12/2/2011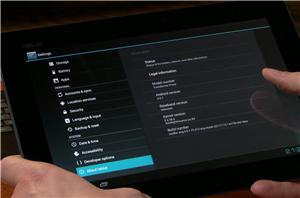 Two days after the public release of Android 4.0.1 (Ice Cream Sandwich), NVIDIA had it up and running on ASUS' announced but not-yet-released Eee Pad Transformer Prime. NVIDIA sent...
8
by Anand Lal Shimpi on 11/22/2011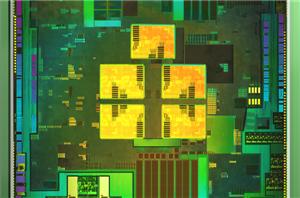 Originally announced in February of this year at MWC, NVIDIA is finally officially launching its next-generation SoC. Previously known under the code name Kal-El, the official name is Tegra...
94
by Anand Lal Shimpi on 11/9/2011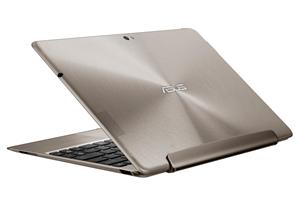 Alongside NVIDIA's last remaining architecture disclosures about Tegra 3, ASUS is revealing more information about the world's first Tegra 3 tablet. The Prime is much thinner than its predecessor...
26
by Anand Lal Shimpi on 11/9/2011