Mali G
While the bulk of the focus in today's ARM announcements is on major launch of the first CPU cores to support ARM's DynamIQ topology – the Cortex-A55 and Cortex-A75 – ARM's GPU division isn't sitting by idly. Rather, today the company is giving their GPU IP a timely refresh for the year with the announcement of the Mali-G72. ARM's new high-end, high-performance GPU design, the Mali-G72 supplants the Mali-G71, undergoing a design revision and optimization against Mali-G71 to further improve performance and power efficiency for high-performance SoCs. Coming off of last year's launch of the Mali-G71 and its underlying Bifrost GPU architecture, ARM isn't doing anything quite as wild this year. The company is now invested into Bifrost for the long haul, so like the...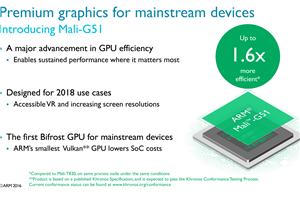 These days ARM and its customers are in the midst of a major evolution in GPU design. Back in May the company announced their new Bifrost GPU architecture, a...
23
by Ryan Smith on 10/31/2016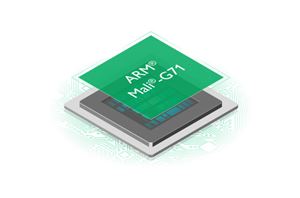 Amidst the backdrop of Computex 2016 and alongside their new Cortex-A73 CPU, ARM is announcing their next generation GPU architecture, Bifrost. A significant update to ARM's GPU architecture, Bifrost...
57
by Ryan Smith on 5/30/2016