I/O 2012
Since posting the Nexus 7 mini review, I've gotten a lot of emails asking about whether USB-OTG for storage was currently supported or would be supported in the shipping software load. I've done some asking around and believe I have the final word now. USB-OTG is indeed supported on the Nexus 7, however as anyone has used USB-OTG knows, whether peripherals or devices work is a function of the host OS and drivers. On the Nexus 7, using a mouse and keyboard is supported, and I saw Google using an Ethernet to microUSB adapter with the Nexus 7 (which I borrowed for my Galaxy Nexus) as well. Unfortunately mounting USB storage natively is not supported on the Nexus 7. Hopefully rooted users will be...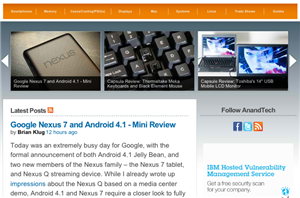 Earlier today, Google announced Chrome for iOS (iPhone and iPad), and thanks to Richard Gaywood finding a direct link to the App Store, I got the chance to play...
52
by Brian Klug on 6/28/2012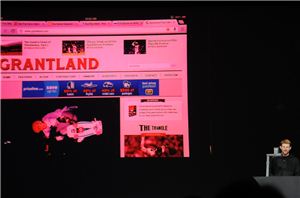 Google has just announced that Chrome is coming to the iOS App Store later today for iPad and iPhone at Google I/O 2012. Chrome on iOS looks superficially identical...
15
by Brian Klug on 6/28/2012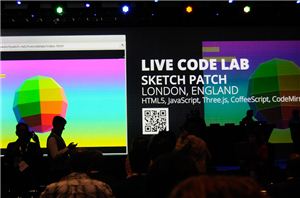 It's day two of Google's I/O 2012, and we're here at the keynote live once more to see what's in store for us. Yesterday Google dropped a lot of...
2
by Brian Klug on 6/28/2012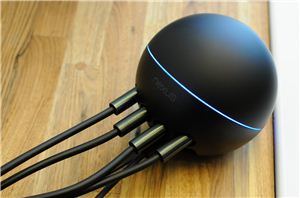 We just picked up our Nexus 7, Q, and Galaxy Nexus with 4.1 demo devices and will be publishing a piece with some impressions of the Nexus 7 and...
28
by Brian Klug on 6/27/2012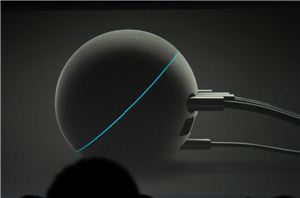 Earlier today we saw the Nexus Q leak somewhat, and now we know exactly what the Nexus Q is. It's a Google Play and YouTube companion streaming device which...
8
by Brian Klug on 6/27/2012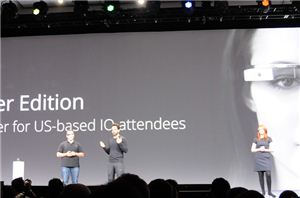 With a pretty crazy live Google+ stream from skydivers wearing Project Glass, Sergey Brin introduced Project Glass. We've already heard some of the details, including the presence of an...
2
by Brian Klug on 6/27/2012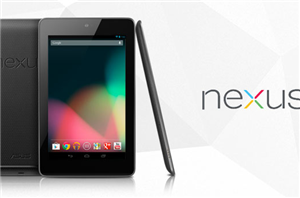 Android Police broke this story, discovering assets for the Google Play Store that confirm earlier rumors that Google would be revealing a 7" Nexus branded Android tablet at their...
15
by Jason Inofuentes on 6/27/2012