e-ink
Lenovo is one of the companies that experiments with form-factors and capabilities of its PCs. At CES 2020, the manufacturer introduced its ThinkBook Plus laptop that features two screens: one main 13.3-inch LCD and one auxiliary e-ink display on the top cover. The additional monitor doesn't add a lot of bulk to the device, thanks to the nature of e-ink. With the ThinkBook Plus, Lenovo decided to offer SMB something it yet has to offer to other markets: the second e-ink screen on top cover. This display can be used to receive ongoing essential notifications, read documents, take notes, and create illustrations or diagrams using the integrated Lenovo Precision Pen without firing up Windows and the main screen. Lenovo does not reveal much about the...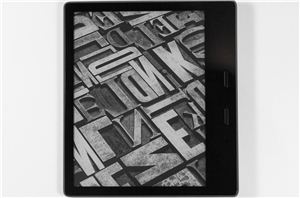 A couple of months ago, Amazon released an all-new Kindle Oasis, and I've been using it since mid-November. The E-Reader market is a niche inside of a niche, but...
93
by Brett Howse on 1/25/2018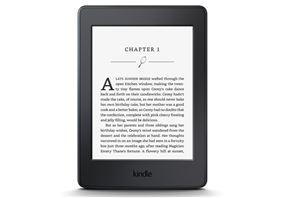 The venerable Kindle is one of my favorite tech devices. I owned the Kindle 3, but the obvious shortcoming was the lack of lighting, forcing me to use a...
55
by Brett Howse on 6/18/2015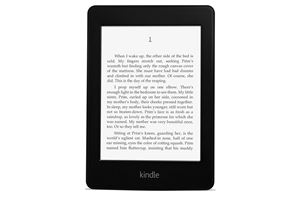 With all the advances in tablet technology, the experience of reading a physical book is still preferred by many people – or if not a book, then an e-book...
22
by Jarred Walton on 9/5/2013