Broadcom
Synaptics this afternoon is announcing that the firm is acquiring Broadcom's wireless IoT business unit. The deal will see Synaptics acquire "certain rights" to Broadcom's Wi-Fi, Bluetooth and GPS products for the IoT market, as well as in-development products and the business relationships themselves. The total bill for the transaction is set to be $250 million, which Synaptics will be paying entirely in cash. One of the tech industry's biggest controller suppliers, in the consumer space Broadcom is generally best known (or at least most visible) for its wireless products. The various iterations of the company have produced a number of controllers and chipsets for Wi-Fi, Bluetooth, and other wireless technologies, which have shown up in everything from PCs and smartphones to game consoles and...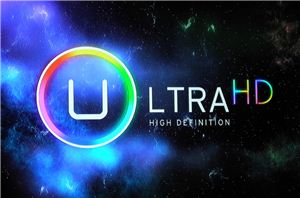 The unveiling of the BCM7445 is undoubtedly the most exciting news to come out of the Broadcom camp for CES 2013. It is the fourth generation STB (set-top-box) SoC...
14
by Ganesh T S on 1/8/2013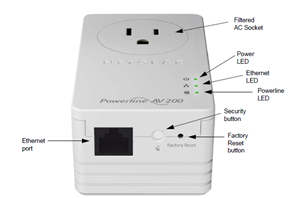 HomePlug and G.hn are tussling it out to emerge as the de-facto powerline standard, but HomePlug has enjoyed a lot of success as the incumbent. In the North American...
4
by Ganesh T S on 1/7/2013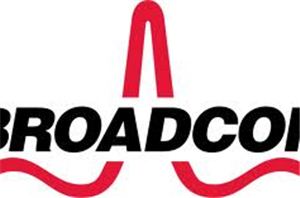 We were at Broadcom's press event in San Francisco on Tuesday, where they outlined their vision for the trends in the next few years. Covered aspects included location technologies...
8
by Ganesh T S on 12/13/2012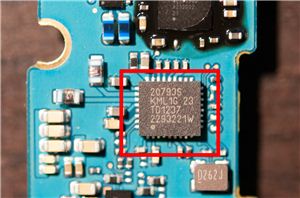 Yesterday source code for Android 4.2 was pushed to AOSP (Android Open Source Project), paving the way for other developers to begin building their own Android images and looking...
13
by Brian Klug on 11/14/2012
Back at the Netgear 802.11ac event where we got to see some of the first 802.11ac enabled R6300 and R6200 routers, Broadcom told me that the announcement of an...
7
by Brian Klug on 7/24/2012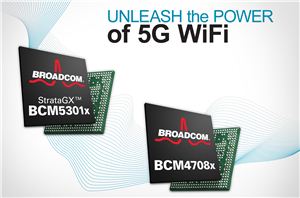 We've been talking about 802.11ac a lot lately, and today Broadcom is announcing a new family of SoCs with greater integration and performance specifically tailored to 802.11ac SMB and...
5
by Brian Klug on 6/5/2012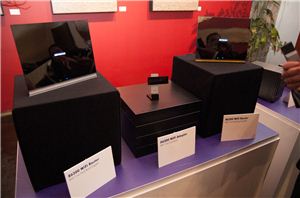 We're at Broadcom and Netgear's joint press event today, where both are announcing the commercial availability of the R6300 three spatial stream 802.11ac router which was announced at CES...
16
by Brian Klug & Ganesh T S on 5/15/2012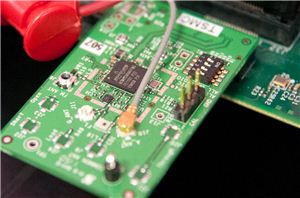 We've been covering the combo chip space for a while now, which is hugely important for both smartphones, tablets, and other form factors usually driven by ARM SoCs. Combo...
5
by Brian Klug on 2/28/2012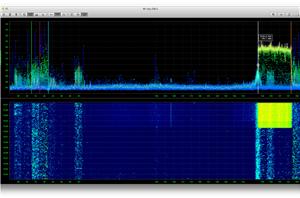 We just stopped by Buffalo's booth at CES 2012, who were kind enough to let us use a WiSpy DBx from Metageek we're working on reviewing to look at...
16
by Brian Klug on 1/11/2012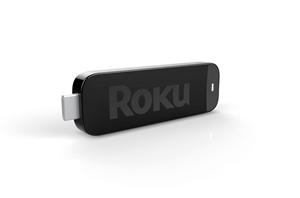 Smart TVs will be a big deal this year. If you sunk your money on one of last year's 3D sets, you probably don't want to do it again...
3
by Jason Inofuentes on 1/5/2012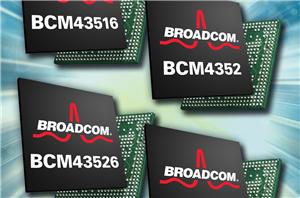 If you've read our 802.11ac primer you already know that the fifth generation of WiFi is something to be excited about. At 433Mbps of bandwidth per stream with expected...
7
by Anand Lal Shimpi on 1/5/2012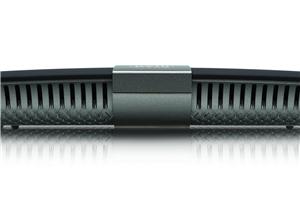 When we took a look at Bigfoot's Killer Wireless NIC we had an opportunity to play with Cisco's E4200, a top of the line wireless router with 3x3 spatial...
12
by Jason Inofuentes on 12/14/2011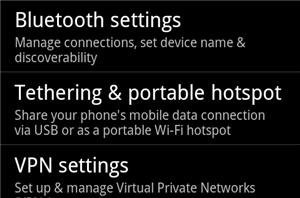 Near Field Communication (NFC) is quickly shaping up to be a must-have feature in this next generation of smartphones. We talked about it briefly in the context of the...
2
by Brian Klug on 9/26/2011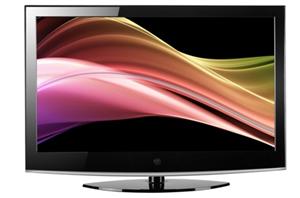 At CES 2011, Westinghouse introduced flat screen TVs ranging from 26" to 60" in size. All the models are targeted towards the budget conscious customer, implying probably lowest cost...
10
by Ganesh T S on 1/12/2011