AMD
Officially announced at Computex 2021, AMD and its vendors unveiled a new series of AM4 based motherboards for Ryzen 5000 processors. The new X570S chipset is, really, not that different from the previous version launched back in 2019 from a technical standpoint. The main user difference is that all of the X570S models now feature a passively cooled chipset. Some vendors have opted to either refresh existing models, or others are releasing completely new variants, such as the ASRock X570S PG Riptide we are reviewing today. Aimed at the entry-level extreme chipset, the X570S PG Riptide features a Killer-based 2.5 GbE controller, dual PCIe 4.0 x4 M.2 slots, and support for up to 128 GB of DDR4-5000.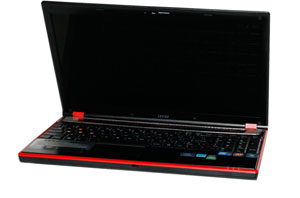 Finding a reasonable gaming laptop without spending a ton of money can be difficult; finding one with DX11 support and high quality components for $1100? That's just being greedy...
28
by Jarred Walton on 6/13/2010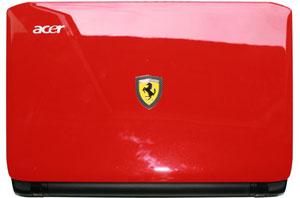 Acer's latest Ferrari-branded laptop looks to compete in the crowded CULV ultraportable market. Packing an X2 L310 processor and HD 3200 graphics, on paper at least the Ferrari One...
40
by Vivek Gowri on 6/8/2010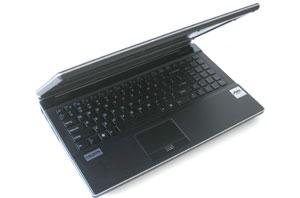 Who makes the fastest mobile GPUs right now? That question can be a bit tricky to answer, since getting identical laptops other than the GPU is difficult at best...
32
by Dustin Sklavos on 6/3/2010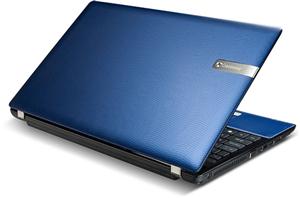 Gateway has announced their new NV59C and NV7 series of notebooks. These new models will enter the crowded mainstream notebook market, and therefore will have to offer something different...
21
by Balraj Sandhu on 5/13/2010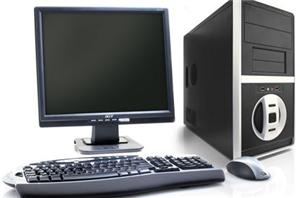 Many things have changed in the nine months since our last midrange system guide hit the press, some for the worse—a moment of silence, please, for the passing of...
102
by Mike Jones and Jarred Walton on 5/12/2010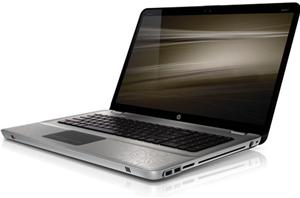 HP has unveiled their latest notebooks. This large launch features many new entries into both their business and consumer notebook lines. Perhaps the most eye-catching are the Arrandale equipped...
32
by Balraj Sandhu and Jarred Walton on 5/5/2010
In most of my CPU reviews I tend to focus on light overclocking - the low hanging fruit if you will. Over the past few years the focus has...
35
by Anand Lal Shimpi on 4/27/2010
Early this morning AMD officially launched its first six-core Thuban processors: the Phenom II X6 1090T and 1055T. The last thing we would dream of doing is complain about...
12
by Anand Lal Shimpi on 4/27/2010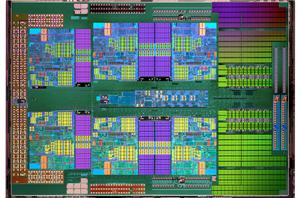 AMD's Phenom II X6 is here based on the brand new Thuban core. Boasting Turbo Core support and nearly 1 billion transistors, AMD is willing to sell you six...
168
by Anand Lal Shimpi on 4/27/2010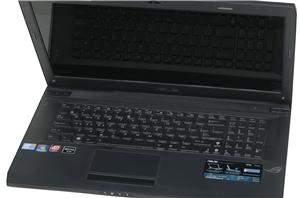 ASUS has made it a goal to increase their retail presence in the mobile market. With their successful Eee PC and UL series, they cover the netbook and entry-level...
72
by Jarred Walton on 4/17/2010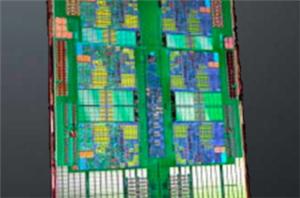 Last month Intel introduced its first desktop 6-core CPU, the 32nm Gulftown Core i7 980X. Running at 3.33GHz we loved the fact that it's quite possibly the first Extreme...
59
by Anand Lal Shimpi on 4/8/2010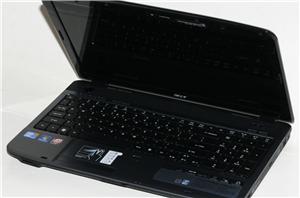 In recent years, Acer has been doing an admirable job of condensing respectable hardware into affordable machines. Each successive generation, Acer has usually had one or two solid notebooks...
31
by Dustin Sklavos on 4/2/2010