GPU Performance
With the review unit's Core i5-5300U processor, we get Intel's HD 5500 GPU which has 24 execution units, and a frequency range of 300 to 900 MHz. We have seen quite a few notebooks with this GPU this year already, and performance is certainly a step up with the Gen 8 graphics on Broadwell as compared to Haswell's Gen 7.5. Depending on the processor, maximum clock speed can be as high as 950 MHz, so this model is slightly down on the best possible performance for the GT2 graphics.
As with the system performance, the graphs have a sampling of similar devices but if you would like to compare the T450s to any other notebook we have tested, please use our Notebook Bench.
3DMark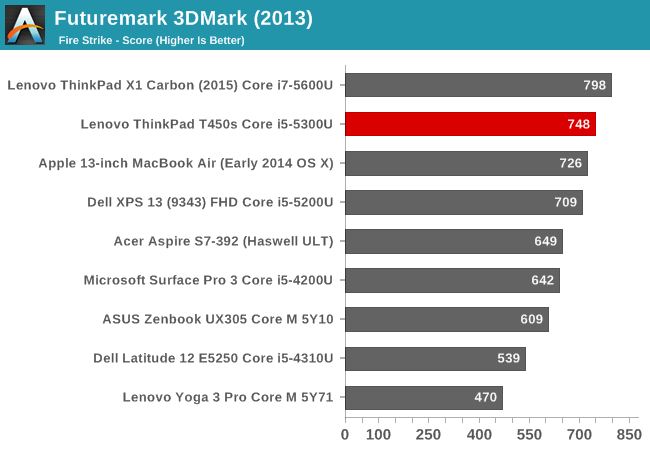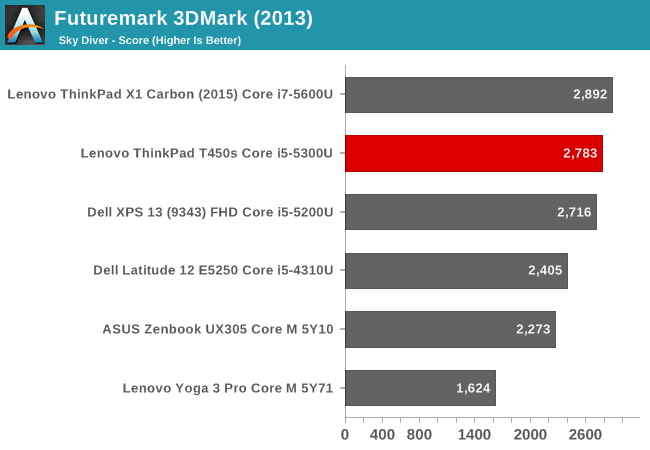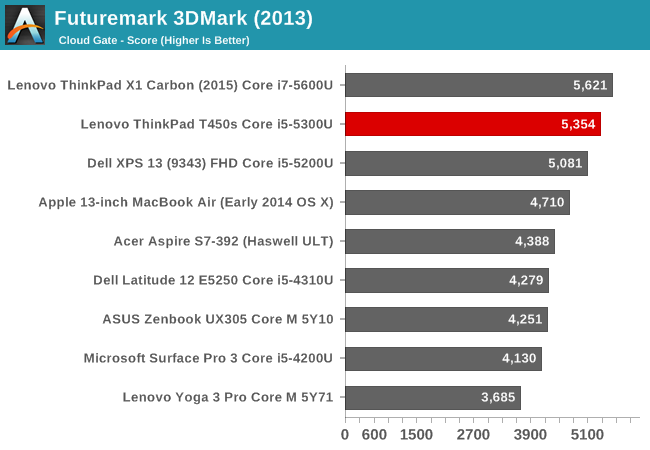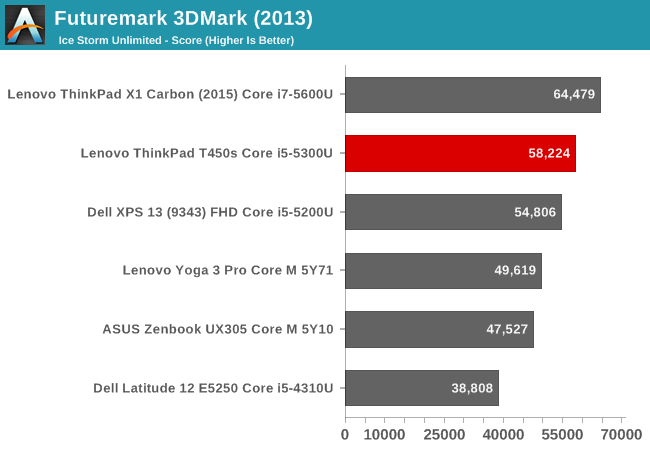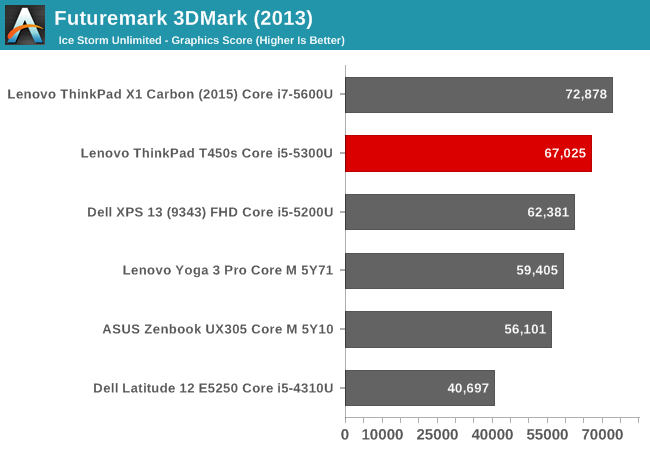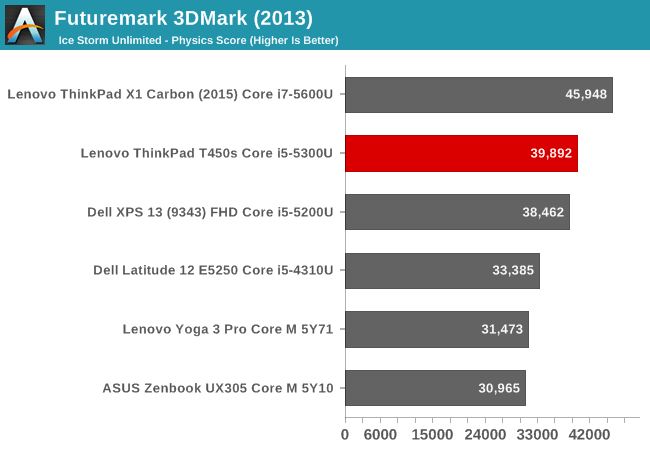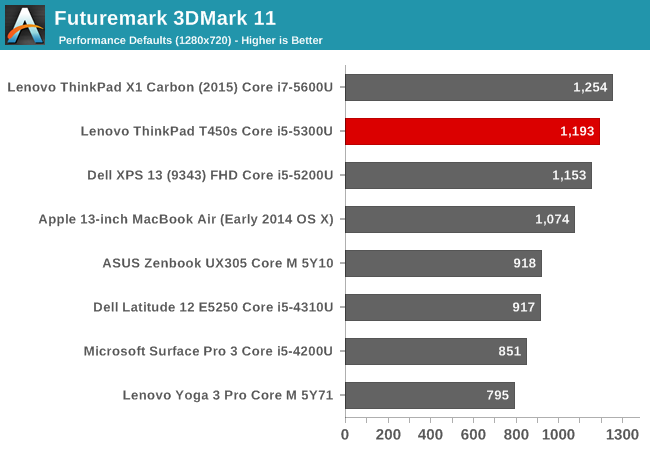 Futuremark's 3DMark suite is one of the oldest synthetics around, and they roll out new versions with new features. The current version is 2013, and they have updated it several times to include more demanding tests for multi-GPU setups and for testing UHD readiness. With just integrated graphics, the T450s is not going to be able to do those but we ran it through the normal suite. As you can see, the T450s does very well here compare to other Ultrabooks. It is beaten only by the ThinkPad X1 Carbon which has a Core i7 CPU and the top 950 MHz clock speed for the GPU.
GFXBench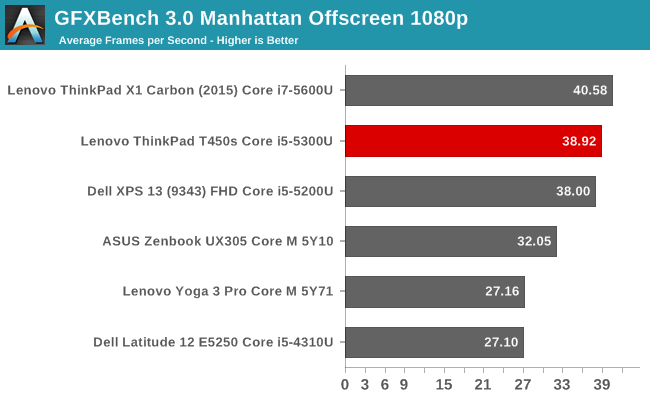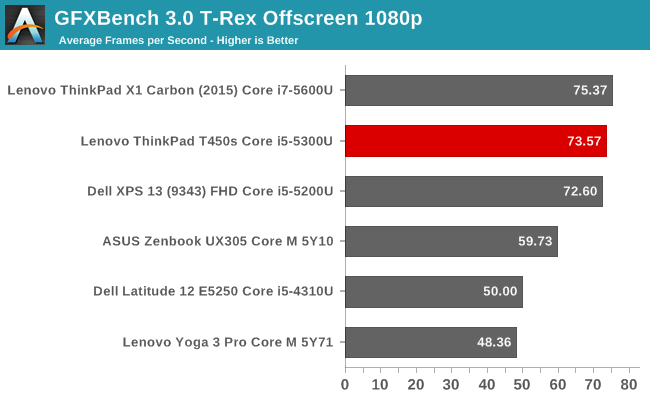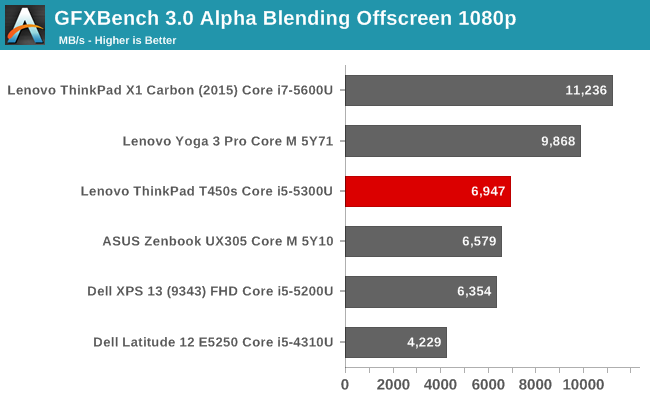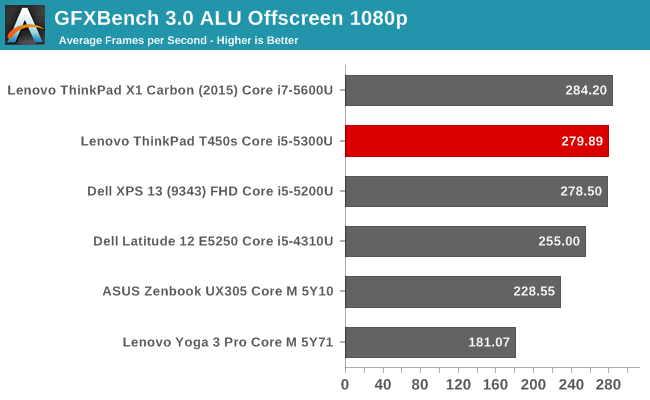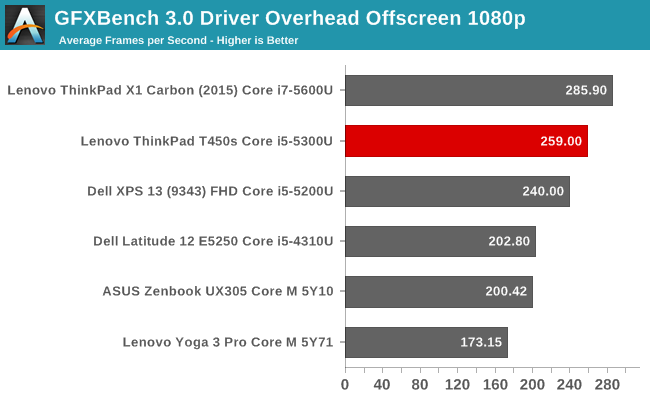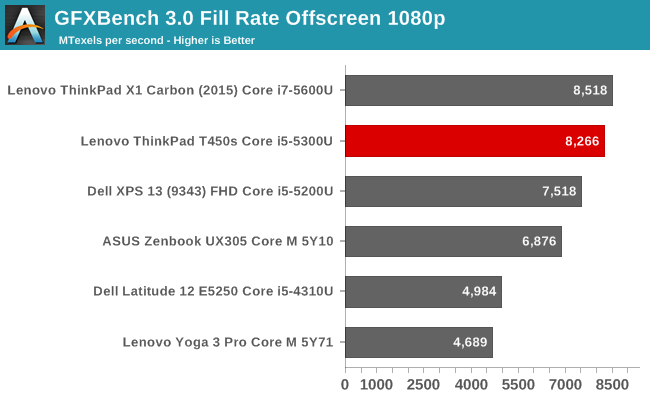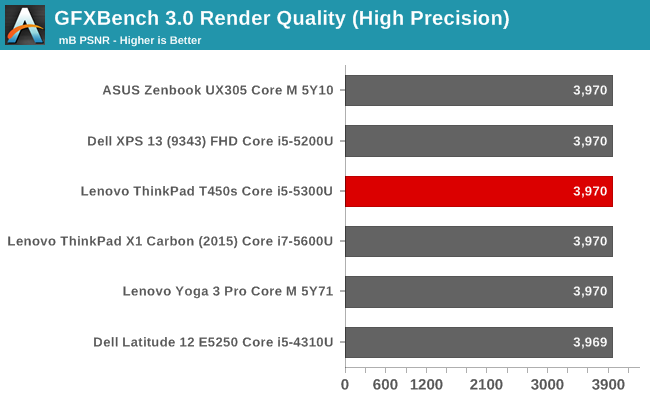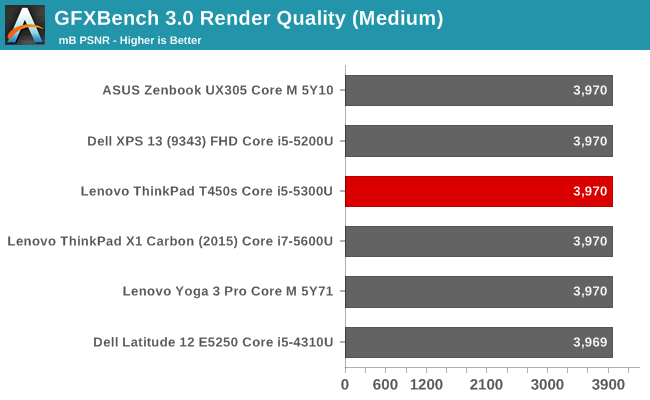 GFXBench is a cross-platform test and is one of the staples of our smartphone testing. This is the DirectX version. Once again there are no real surprises here, with the T450s falling in the same range as the other Broadwell-U based systems. The one exception is Alpha Blending which seems a bit low.
DOTA 2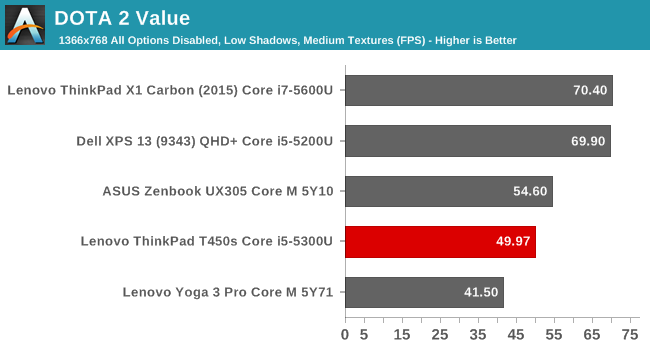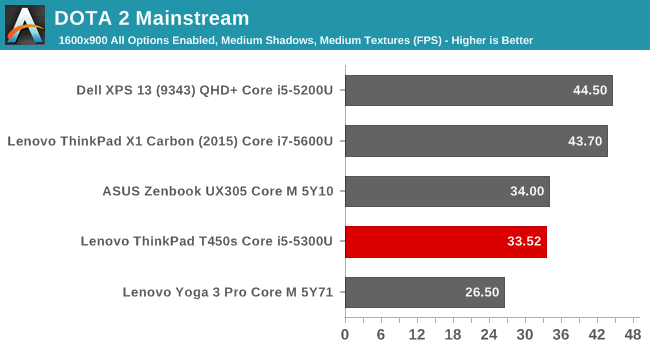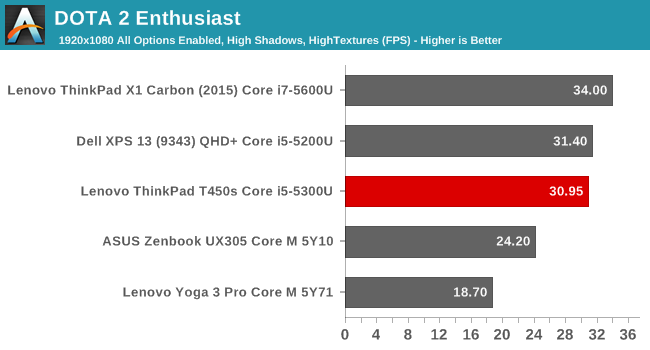 This may be the last chance to try out DOTA 2 since Valve is moving towards DOTA 2 Reborn. Apparently the new take will finally move away from DirextX 9 and the new engine is supposedly better on both low end hardware as well as high end hardware. Once Reborn launches we will take a look at it as a replacement for our iGPU testing. Taking a look at what we have today though shows that the ThinkPad T450s actually falls behind some of the other devices we have tested. Either this can be attributed to a game update, or drivers, since the GPU frequency stayed right at the maximum of 900 MHz throughout the test. I also verified it with a much longer test of this game and the average GPU frequency was 895 MHz. Its lower scores do not appear to be a cooling system issue in this case.