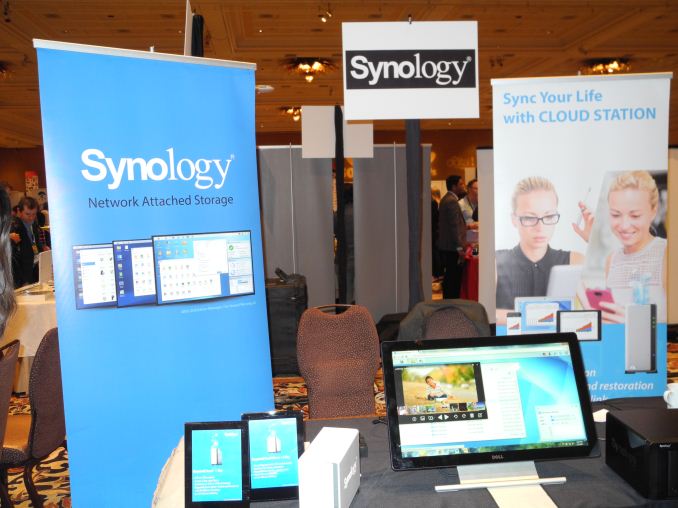 Synology has put out some interesting updates (both expected as well as unexpected) in the lead up to the new year. At CES 2015, the focus is on a new series of NAS units to complement the traditional Disk Station (DS) lineup. The BeyondCloud (BC) package takes the traditional DS unit, preconfigures it with disks and sets up an appropriate volume. Certain packages (such as the multimedia-focused Photo Station and Video Station) are also pre-installed.
Newly purchased BeyondCloud NAS units are up and running immediately after purchase. As I have mentioned before in previous Synology reviews, setting up a JBOD or RAID-1 volume with fresh raw disks involves optimization of the configured file system. It often takes the better part of a day. The BeyondCloud series manages to hasten the setup process, and it is particularly useful for SMBs and busy tech-savvy users
On the other end of the spectrum, we have this new lineup making NAS units more friendly to the average consumer - those who are not comfortable with aspects such as shared folders and mapping network drives. In this area, I think Synology has a chance to jostle for space with the Western Digital EX2, Seagate Personal Cloud, LenovoEMC EZ Backup and Media Center and other such products which come with disks pre-installed and target home users. Given the ease of use of the DSM UI, home consumers should find the BC series a welcome competitor in this space.
The BC series currently has three members:
BC115j 1200: 1-bay, 2TB hard disk pre-installed for $180
BC115j 1300: 1-bay, 3TB hard disk pre-installed for $240
BC214se 2300: 2-bay, 2x 3TB hard disks in RAID-1 for $370
The units are based on the DS115j and the DS214se. Both of them have a Marvell ARMADA 370 as the main SoC. The concept is great (albeit one that Western Digital and Seagate have already implemented in their consumer-focused personal cloud solutions). Synology can differentiate a bit by offering higher-end systems (4- and 5-bay ones) in a BeyondCloud configuration.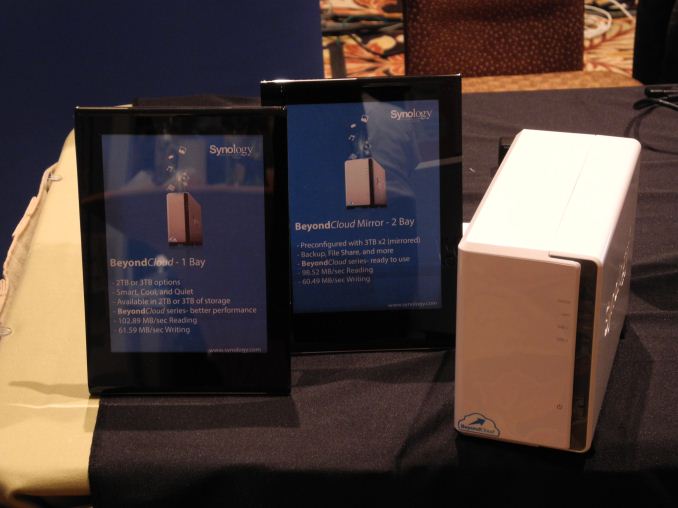 We met up with Synology at Pepcom, and they had the units on display, along with the SMB-focused DS2015xs and the DS414slim. On the CES show floor, they will also be having demonstrations of the new Surveillance Station (which doesn't require Java on the client systems anymore) as well as other features of the latest DSM.