Gaming Benchmarks
The gaming credentials of the GTX 760 are quite impressive, but it is simply impossible for such a GPU to be put in a mini-PC with the BRIX form factor. A detailed analysis of the various features of the GTX 760 reveal that the GPU is nothing but a rebranded GTX 870M. In order to sell itself in the desktop market, the mobile-targeted GK104 part has been rechristened as the GTX 760 targeting small form factor machines. The GTX 870M is pretty good, finding a place in high-end gaming laptops such as the Razer Blade. In this section, we will see how it performs when provided with a little bit of additional thermal headroom.
For the purpose of benchmarking, we chose five different games (Company of Heroes 2, Sleeping Dogs, Tomb Raider, Bioshock Infinite and DiRT Showdown) at three different quality levels. As someone focusing on HTPCs and multimedia aspects, I rarely get to process gaming benchmarks, even while evaluating GPUs. One of the aspects that I feared was spending lot of time in installing the same games again and again on different PCs under the review scanner. The solution was to go the Steam route. Unfortunately, Steam also likes to keep the game files updated. A quick online search revealed that Steam could make use of an external drive for storing the game executables and downloadable content. With the Steam drive on-the-go use-case being read-heavy, the Corsair Flash Voyager GS USB 3.0 128GB Flash Drive (with read speeds of up to 275 MBps) was ideal for use as a portable Steam drive.
Benchmark Numbers
Company of Heroes 2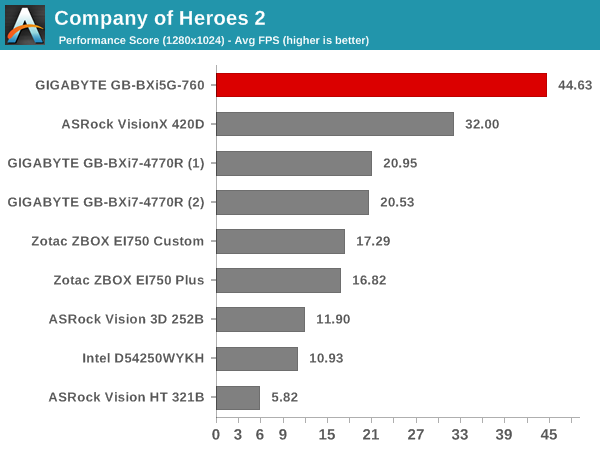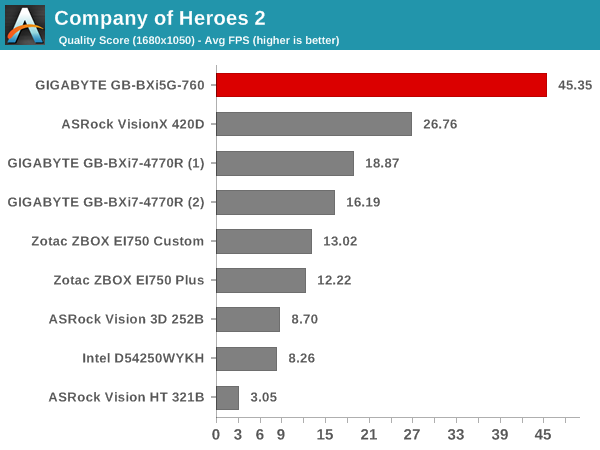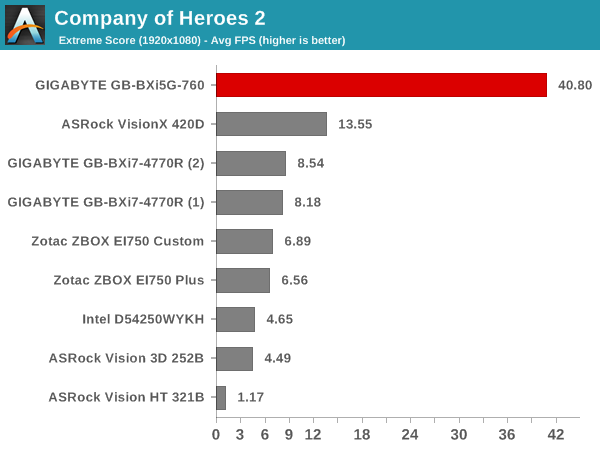 Sleeping Dogs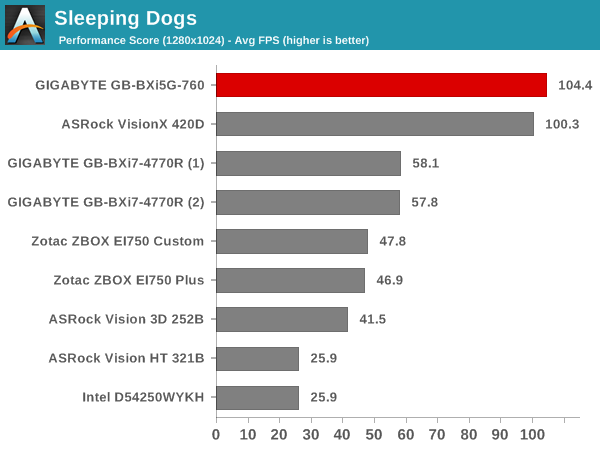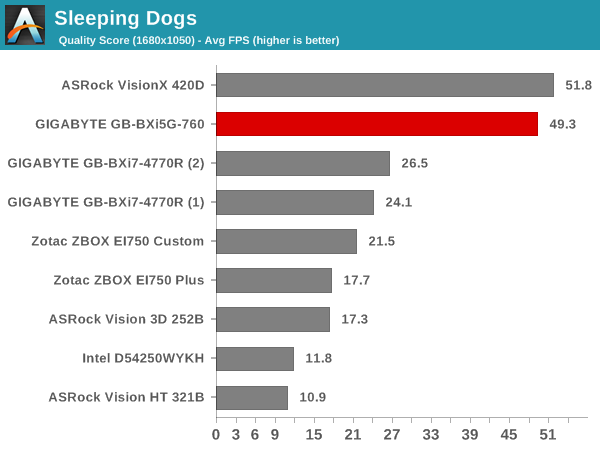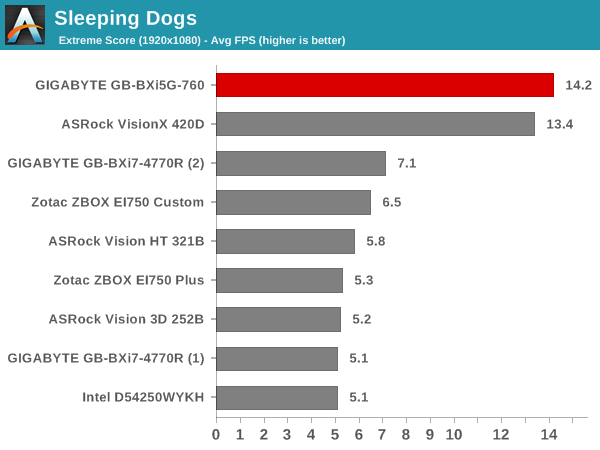 Tomb Raider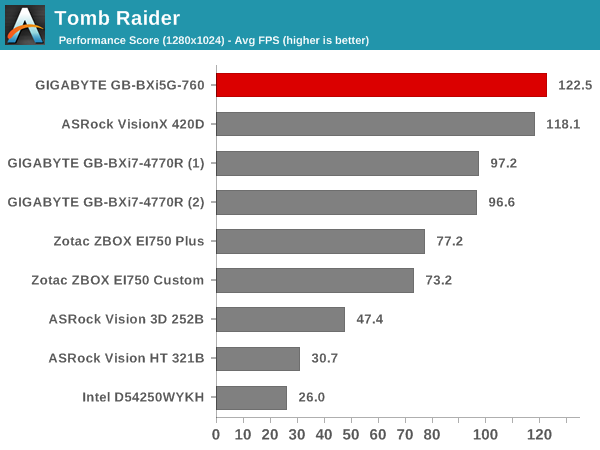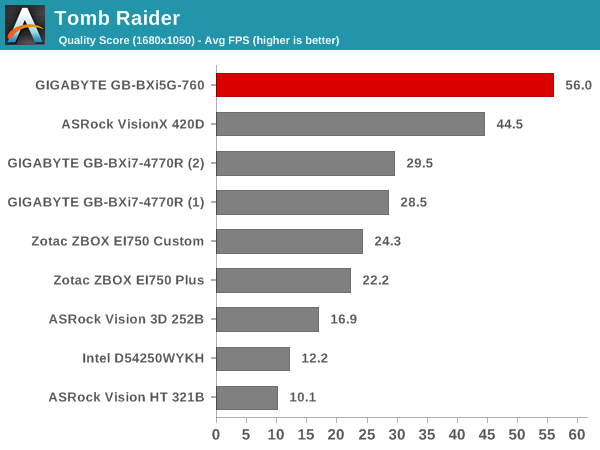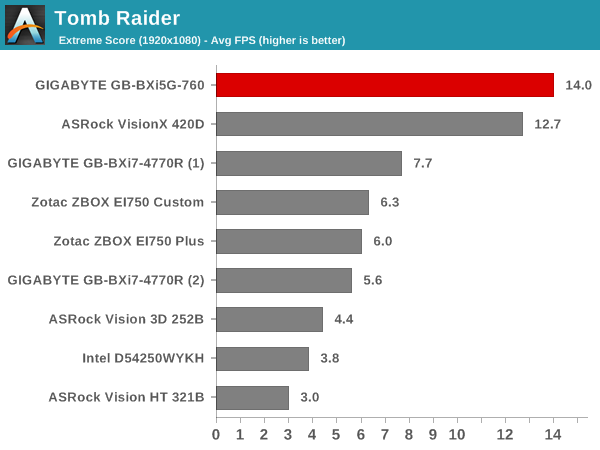 Bioshock Infinite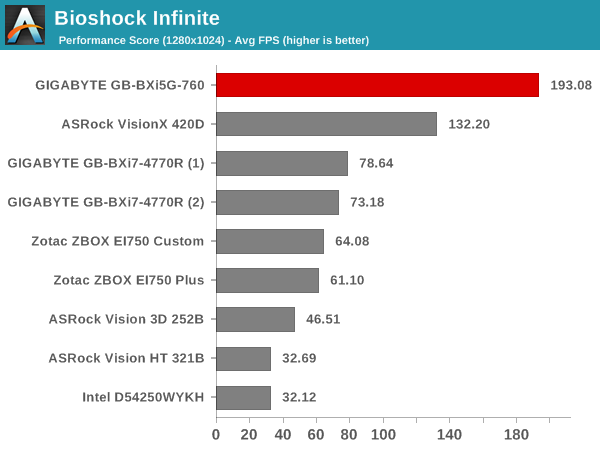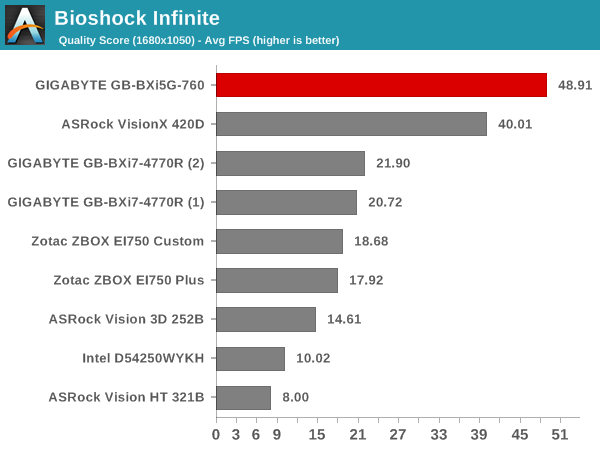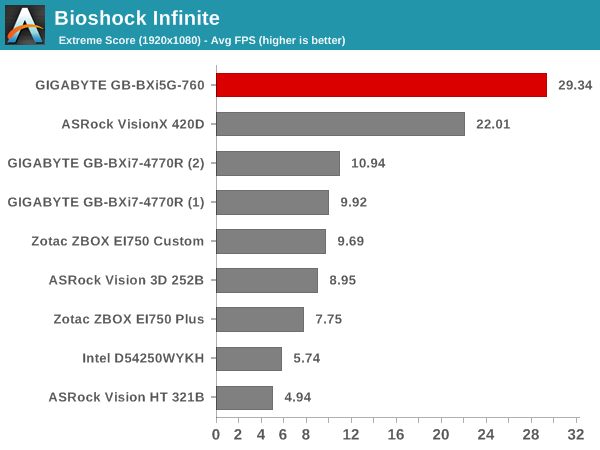 DiRT Showdown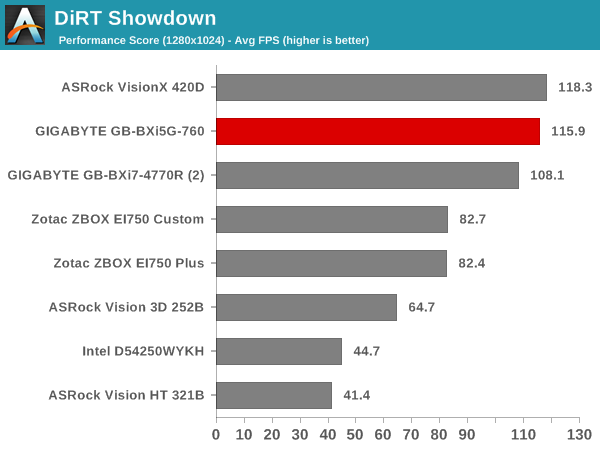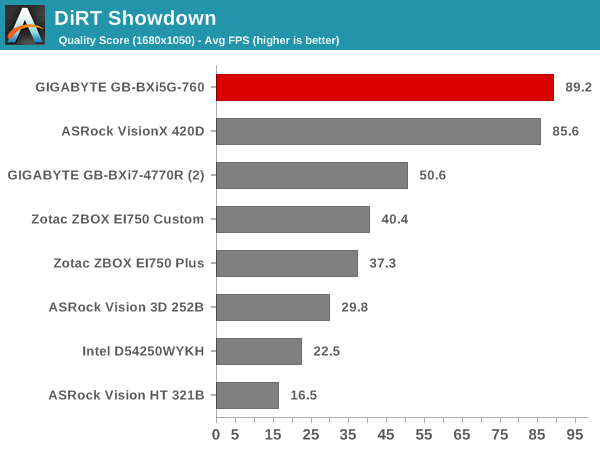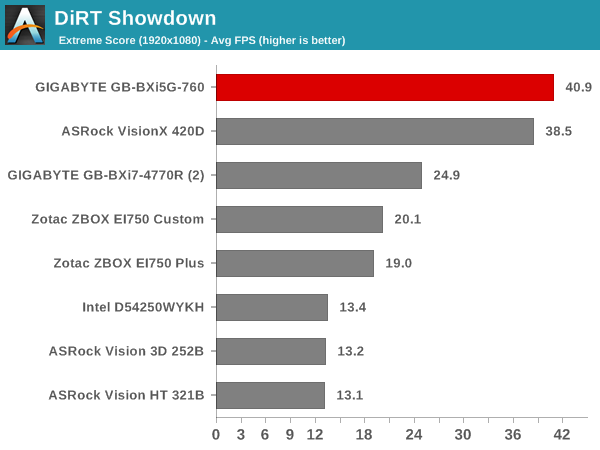 It goes without saying that the tussle is between the AMD Radeon equipped VisionX 420D and the BXi5G-760. The BXi5G-760 handily wins most benchmarks, with the Sleeping Dogs and DiRT Showdown games showing a much closer fight. In the big scheme of things, the BXi5G-760 manages to emerge in pole position when talking about the gaming capabilities.