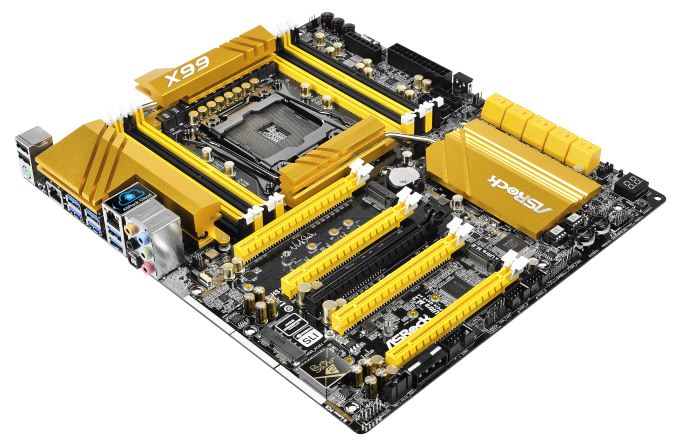 It is safe to say that all the motherboard manufacturers have been ambitious for the X99 launch. While I recently gave kudos to one of the others for supporting eight motherboards at launch, it would seem that ASRock is keen to top that with nine models, including two microATX sized motherboards.
One of our most popular X79 reviews was the comparison between the X79 Extreme4 and the X79 Extreme4-M. ASRock has continued this duality trend by offering an X99 Extreme4 and an X99M Extreme4 (notice the small nomenclature change). This microATX part pairs off with the X99M Killer we wrote about in the last week.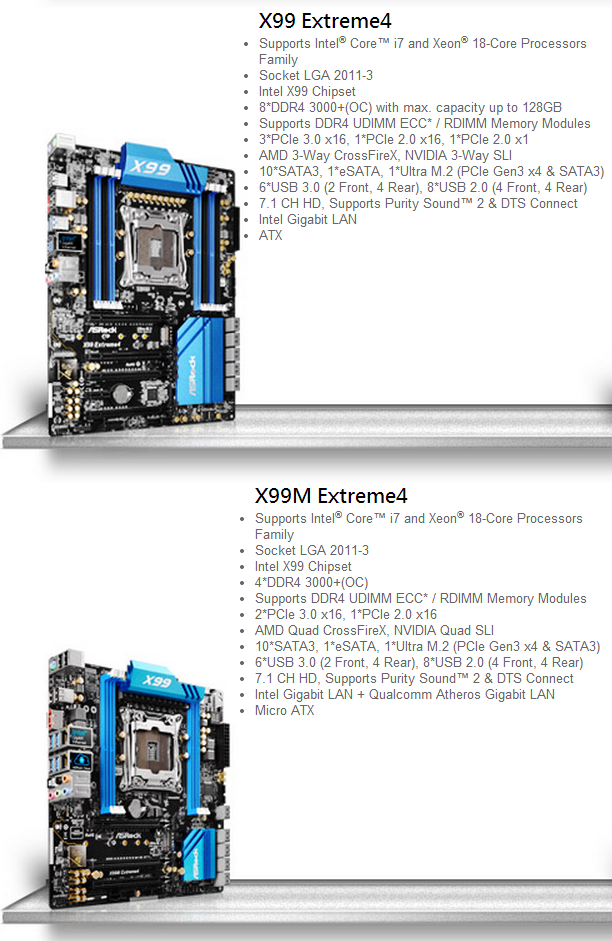 The top of the mainstream range will be the X99 WS, a motherboard designed to support 160W Xeon E5 v3 CPUs as well as up to 128 GB of ECC/RDIMM memory. In light of other workstation boards from other manufacturers, the WS will be an E-ATX form factor with dual Intel network ports, extensive heatsink arrangement, eSATA, Ultra M.2, a twelve phase 60A power delivery and support for five-way PCIe 3.0 devices. The WS naming should be indicative of extensive testing with prosumer add-in cards, such as RAID, Thunderbolt and others. ASRock has also kept the z-height to a minimum to allow the motherboard to fit into a 1U chassis.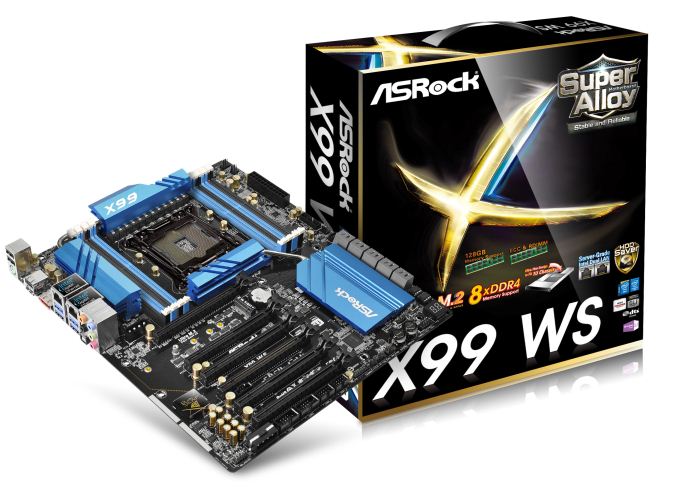 It would seem that ASRock is avoiding SATA Express for their X99 products, in contrast to MSI who is putting it on every model. Similarly to MSI though, the overclocking range also gets an update from ASRock, with the X99 OC Formula we reported on previously: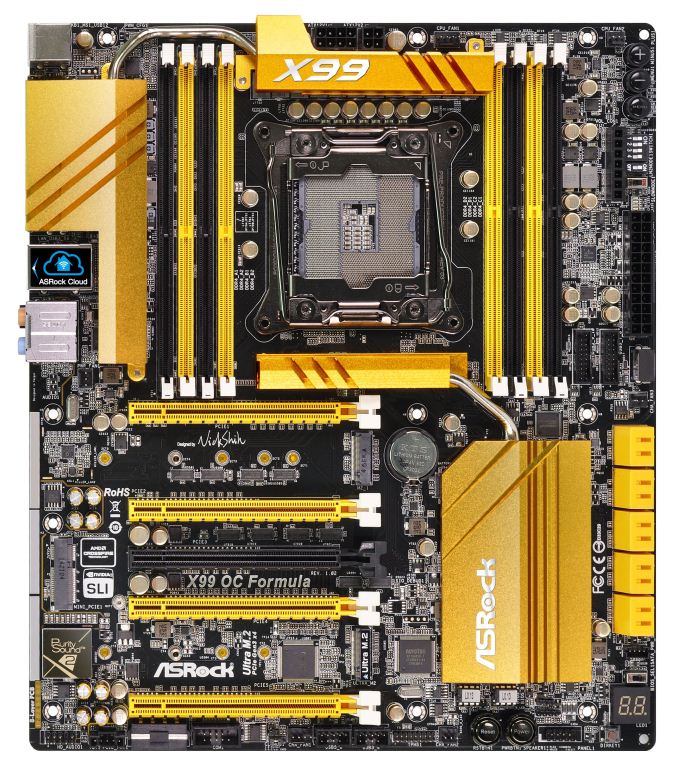 Aside from the superhydrophobic Conformal Coating that makes its way over from previous generations, ASRock's in house overclocker Nick Shih has designed the motherboard to support up to 1300W of CPU power. In our overclock tests with the i7-5960X, we found the CPU can consume around 350-400W when approaching 4.7 GHz, so understandably for extreme overclockers moving above 5.5 or 5.7 GHz, the extra headroom will be needed. The OC Formula is also aimed at 24/7 overclocked builds, with support for ten SATA devices, two M.2 devices (one PCIe 3.0 x4, one PCIe 2.0 x4) and four-way GPU arrangements.
ASRock's Gaming range seems to have dropped the Fatal1ty part from the SKU name, but still adorns the motherboard with the logo: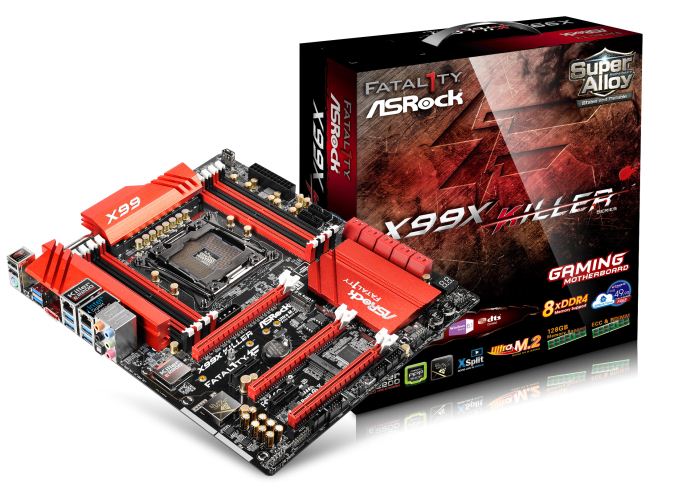 The gaming range will have three models at the start – the X99 Professional, the X99X Killer and the X99M Killer. These are aimed at the gaming crowd for 4-way, 3-way and micro-ATX respectively, with the last one having one-DIMM per channel due to the reduced motherboard size. All these boards will support dual network ports, one Intel and one Killer, as well as the Fatal1ty mouse gaming port, 15 micron-gold connectors, 2oz copper PCB inner layers and extra-large aluminium heatsinks. Each Gaming motherboard will also come with a 3-month subscription to the XSplit broadcasting software.
ASRock's X99 microsite is currently live, and US pricing is as follows:
X99 WS: $324
X99X Killer: $290
X99 Extreme6: $280
X99 Extreme4: $241
X99M Extreme4: $224
The other motherboards are set to launched thought September.