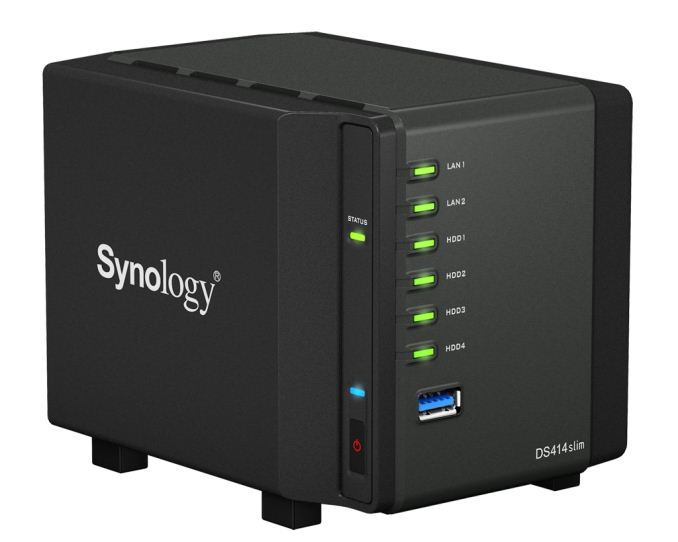 NAS units capable of only accepting 2.5" drives have been a rarity, but the launch of WD Red drives in that form factor has given a boost to vendors looking to cater to that space. Synology launched a 2.5"-drive only 4-bay NAS back in 2011 (DS411slim). This year, we have a refresh, the DS414slim.
The Synology OS (Disk Station Manager - DSM) has evolved into a very capable, user-friendly and feature-rich server OS in its own right. Its high-performance iSCSI features make it very attractive for virtual machines. The 414slim comes equipped with a very capable SoC (the Marvell ARMADA 370 running at 1.2 GHz, which we already saw in the LenovoEMC ix4-300d) and sports four hot-swappable drive bays, two USB 3.0 ports and two GbE links. Inside the system, we have 512 MB of DRAM. Since 2.5" drives don't consume a lot of power, the unit is able to do with a 30W external power adapter.
The small size of the system as well as the massive RAID-able storage capacity (4 x 1.5TB supported currently) and rich networking capabilities make it an ideal mini server for those experimenting with virtualization and have a space-constrained setup.
Source: Synology