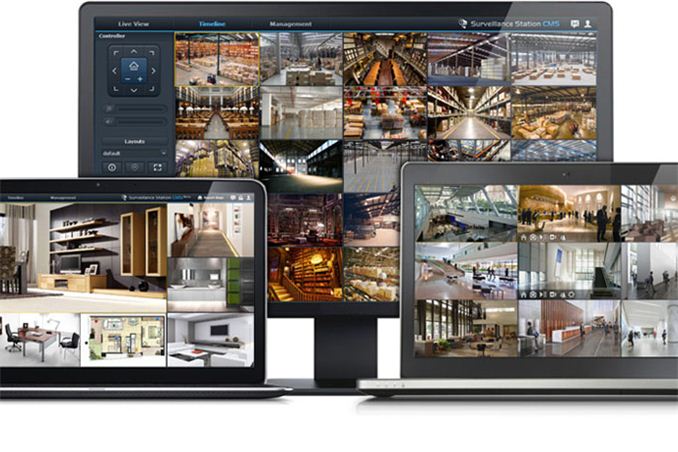 We have covered Synology's Surveillance Station in a qualitative manner before, and one of our main complaints was the fact that the interface was reliant on Java. On lower-end PCs, it was so sluggish that it could even be deemed unusable. Synology officially launched the Surveillance Station 6.1 yesterday. This release introduced the Synology Web Object, allowing Windows browsers (Chrome, Firefox, and Internet Explorer) to function without Java. It also integrates with Windows Active Directory and LDAP for improved control over permissions. Availability of on-screen controls within the active windows enables greater control over the live view.
Surveillance Station 6.1 also brings about edge recording and center management, a scheme devised to mitigate bandwidth concerns. In this, recordings on remote cameras can be made to storage local to that network while the control can be kept at a single central location while minimising footage transmission to the main center. Some of the additional features include watermarking, time slicing and improved search capabilities.
In other Synology news, a new rackmount unit, the 1U 4-bay RS814 was introduced earlier this week. Based on a Marvell ARMADA XP 1.33 GHz dual core SoC, the unit sports dual GbE links with link aggregation providing over 200 MBps reads and 130 MBps writes. The unit also has 1 GB of RAM and sports a couple of USB 3.0 ports.
The RS814 is compatible with the RX410 expander, which can provide users with a total of 8-bays / 32 TB capacity. The RS814 and RX410 both have a MSRP of $600.