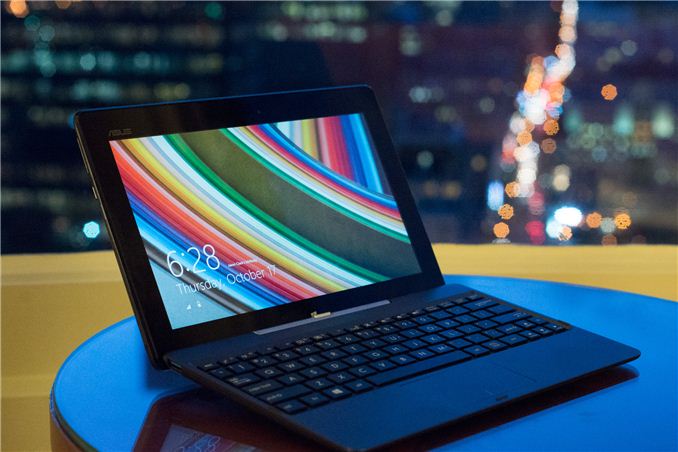 I started out our Chromebook 11 review with a reminder that we are in the midst of a netbook renaissance. Armed with better hardware, a better sense of materials/industrial design and better OSes, it's time for the next round of entry-level, ultraportable notebooks to have their chance in the market.
Literally everything is better this time around. While using a first generation netbook made me incredibly frustrated back when I tried that experiment, the situation is completely different today. Most of our focus on this new entry-level notebook market has been on the Chromebook front. Google and its OEMs choose a different balance of OS and hardware costs in order to bring well built, well designed notebooks to market at a very competitive price point. Since the introduction of the 11.6-inch Samsung XE303 last year, I think Google has clearly succeeded on that front.
Today we meet one of the best candidates from the Wintel side of the fence. Using the traditional formula of the latest version of Windows coupled with similarly targeted silicon from Intel, ASUS put together the Transformer Book T100. Built by the very company that originally kicked off the netbook revolution, the Transformer Book T100 attempts to breathe new life into the entry-level Windows notebook market. We were very excited at the prospects of a $349 10.1-inch Windows 8.1 tablet with keyboard dock back when ASUS announced the T100 last month, but let's find out how it holds up in its final, shipping configuration.
The T100's hardware isn't a tremendous departure from Transformer designs we've seen in the past. ASUS settled on a 10.1-inch 1366 x 768 display, a size that we've been fairly comfortable with and a resolution that's acceptable given the device's aggressive price target. I'll get to display quality analysis in a bit, but this is far from the sort of cheap PC panel we're used to. Viewing angles and contrast are both good, although the gap between panel and cover glass can create some annoying reflections.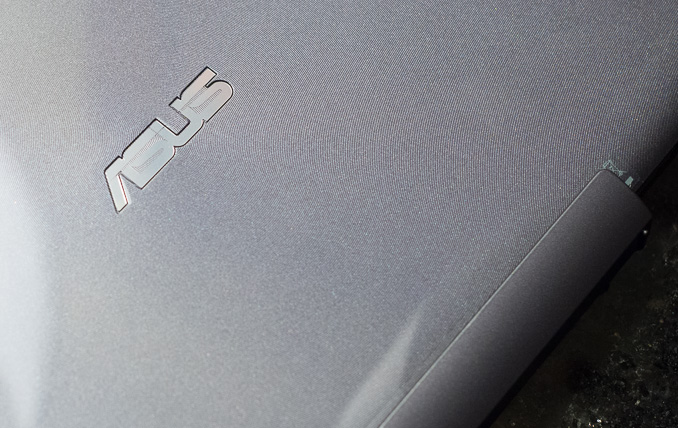 At $349 including a keyboard dock, Windows 8.1 and Office 2013, it's no surprise that the Transformer Book T100 isn't built out of anything exotic. Glossy plastic adorns the back cover, and the front is standard glass fare. Despite the cost constraints, the T100 still looks good. It's subtle, but ASUS' circular brushed pattern is visible beneath the outer layer of plastic on the back. I like the effect a lot, it's not very jarring but gives some depth to what would otherwise be a typical/boring design.
ASUS Transformer Book T100 Specifications
Dimensions
10.4 x 6.7 x 0.41" (without dock)
10.4 x 6.7 x 0.93" (with dock)
Display
10.1-inch IPS 1366 x 768
Weight
1.2 lbs (without dock) / 2.4 lbs (with dock)
Processor
Intel Atom Z3740 (1.33GHz/1.86GHz max turbo) Bay Trail-T
Connectivity
1-stream dual-band 802.11n, Bluetooth 4.0
Memory
2GB LPDDR3
Storage
32GB/64GB eMMC + microSD card
Battery
31Wh
I/O

1.2MP webcam, microUSB for charging, micro HDMI video out, headphone jack
1 x USB 3.0, keyboard, clickpad (in dock)

Starting Price
$349/$399 (including dock) + Unlimited ASUS web storage for 1 year
There aren't really any surprises as far as buttons/ports layout go. Looking at the T100 in landscape mode, the left side features a volume rocker and a physical start button. Up top there's power/lock, LED charge indicator and mic. The right side rounds out the port configuration with a microSD card slot, micro USB port, micro HDMI out and a headphone jack. All charging happens over the micro USB port, there's a dock interface connector along the bottom of the tablet but that's just for supplying power to the keyboard dock and sending data back to the tablet itself.
The T100 has a pair of speakers that port out of the rear of the tablet. They produce a surprisingly clear and loud sound, although understandably weak in low frequency reproduction. The T100's speakers are actually better than a lot of full sized, entry level notebook PC speakers I've heard in the past.
ASUS supplies a 10W (2A @ 5V) wall charger in the box, similar to what you'd get with most of their other tablets. I would've liked for ASUS to have tried something similar to what Google/HP did with the Chromebook 11 and use a higher current charger over micro USB. I think it's still too early for the USB Power Delivery spec but it's clear that you can boost charging rates while maintaining some backwards compatibility with USB.
The dock itself comes with the T100, making this a very affordable package compared to other similarly priced tablets. Unlike previous Transformers, the T100's dock doesn't include an integrated battery to keep both cost and weight down. The dock serves to give you a physical keyboard, clickpad and single USB 3.0 port. ASUS has clearly gained a lot from its experience in building these Transformer devices over the years as the docking mechanism feels very secure. While previous Transformers might've felt a bit awkward in clamshell mode, the T100 ends up feeling like a netbook once you've put both pieces together. The hinge doesn't have the widest range of motion but I found it enough for both on-lap and on-desk use.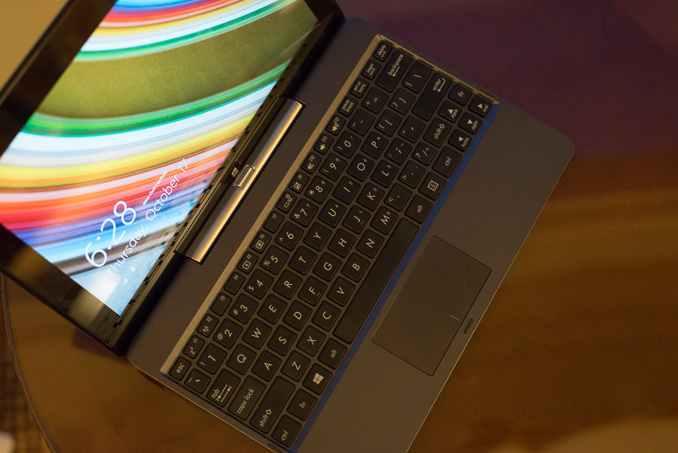 Although ASUS purports to have modeled the T100's keyboard after Apple's MacBook lines, the feel is pretty far off. Part of the issue is the obvious tradeoff you have with marrying a keyboard to a 10.1-inch form factor device, something that eventually drove Microsoft to a 10.6-inch screen size for Surface. It's a tough deal to navigate. I believe 10.1-inches makes for a better tablet experience but a compromised typing experience. If you see yourself putting equal amounts of time into using the T100 as a tablet as you would use it as a notebook then ASUS will have chose correctly. If all you're looking for is a touch enabled netbook however, I don't know that this is the ideal solution.
The keys themselves are small but completely usable, and it's still far faster for me to type on the physical keyboard than on the display. This entire review was written on the T100 and although I felt like I could be faster on my rMBP (or even the Chromebook 11), those options are either more expensive, less portable or less capable in the case of the Chromebook 11.
The trackpad is similarly small, though it is once again something you can get used to. Trackpad performance isn't great, but it's not terrible either. I feel like there's a small wakeup latency whenever you go to start using the trackpad after not having touched it for a while. Two finger scrolling gestures work relatively well, as does tap to click. The trackpad is actually a clickpad, hinged at the top of the pad. Clicks are well defined with a pronounced click, though a bit too loud/hollow of a sound for my tastes.
The trackpad is nice to have but it's something that's honestly less of an issue since the capacitive touchscreen is within a few inches of your reach. I don't know that I agree with Apple's position that a touch screen on a traditional clamshell is useless. I'm not sure how much less I'd use the touchscreen in clamshell/notebook mode if I had an amazing trackpad, but it's definitely a mitigation in this case.
The full sized USB 3 port is a nice addition, although you'll quickly find that you're limited by the performance of the internal eMMC storage if you're copying files to the device.