Crysis: Warhead
Our first graphics test is Crysis: Warhead, which in spite of its relatively high system requirements is the oldest game in our test suite. Crysis was the first game to really make use of DX10, and set a very high bar for modern games that still hasn't been completely cleared. And while its age means it's not heavily played these days, it's a great reference for how far GPU performance has come since 2008. For an iGPU to even run Crysis at a playable framerate is a significant accomplishment, and even more so if it can do so at better than performance (low) quality settings.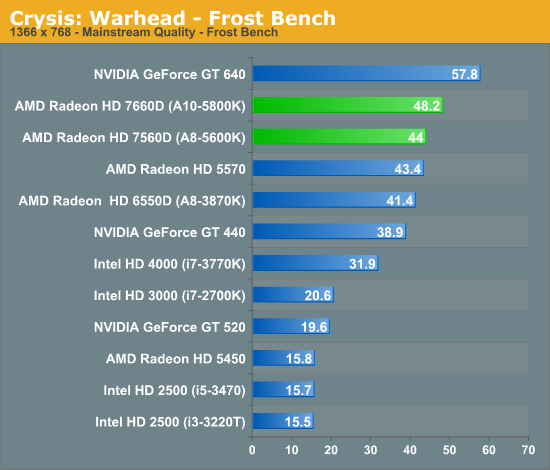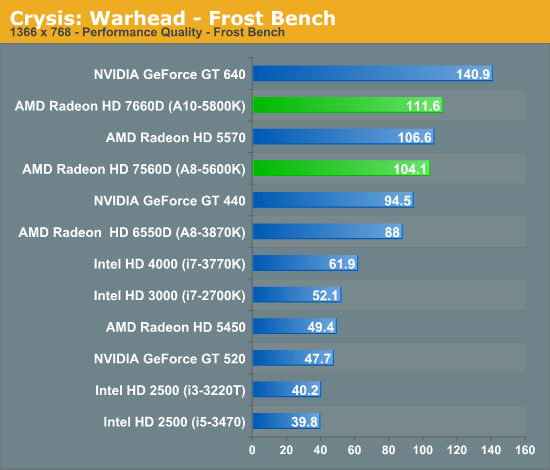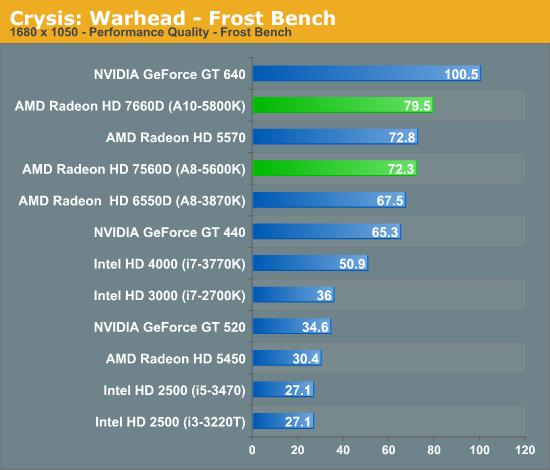 Crysis sets the tone for a lot of what we'll see in this performance review. The Radeon HD 7660D on AMD's A10-5800K boosts performance by around 15 - 26% over the top end Llano part. The smaller, Radeon HD 7560D GPU manages a small increase over the top-end Llano at worst, and at best pulls ahead by 18%.
Compared to Ivy Bridge, well, there's no comparison. Trinity is significantly faster than Intel's HD 4000, and compared to HD 2500 the advantage is tremendous.
Metro 2033
Our next graphics test is Metro 2033, another graphically challenging game. Like Crysis this is a game that is traditionally unplayable on many integrated GPUs, even in DX9 mode.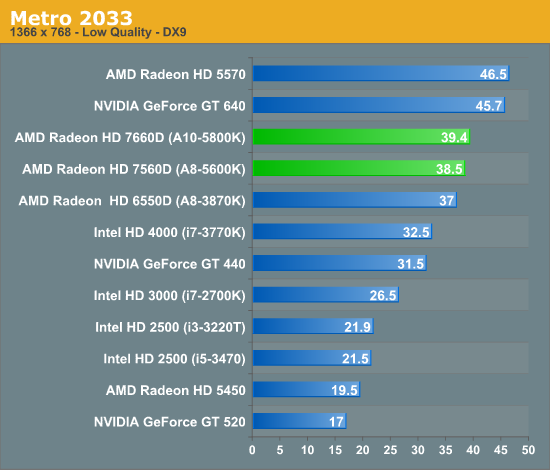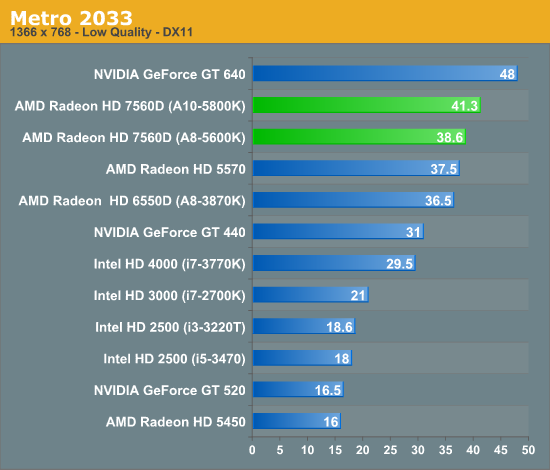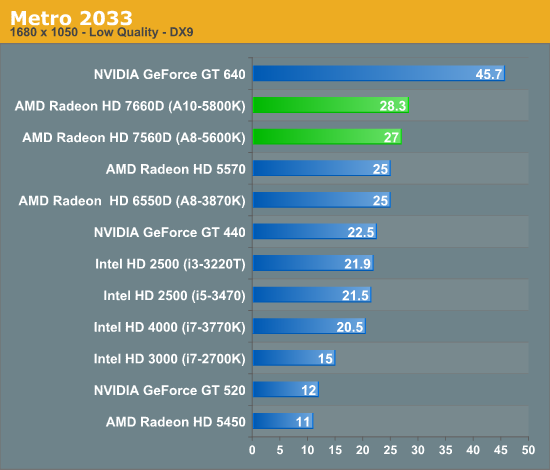 Metro 2033 shows us a 6 - 13% performance advantage for the top end Trinity part compared to Llano. The advantage over Intel's HD 4000 ranges from 20 - 40% depending on the resolution/quality settings. In general AMD is able to either deliver the same performance at much better quality or better performance at the same quality as Ivy Bridge.
The more important comparison is looking at the A8-5600K vs. Intel's HD 4000 and 2500. AMD is still able to hold onto a significant advantage there, even with its core-reduced GPU.