Years ago ASUS made the transition from being just a motherboard company to a notebook manufacturer. These days I'm getting the distinct impression ASUS would like to be much more than just a notebook company. It has been building everything from displays to routers for quite a while now, but ASUS is definitely ramping up its focus on all things peripheral to motherboards and systems.
At Computex we got a glimpse of two ASUS displays, one that brings integrated Intel Wireless Display (WiDi) technology (pictured above) and one that integrates touch. Although I wouldn't rely on WiDi as a primary interface for my display due to latency, it does make it easier to temporarily "connect" another machine to your display.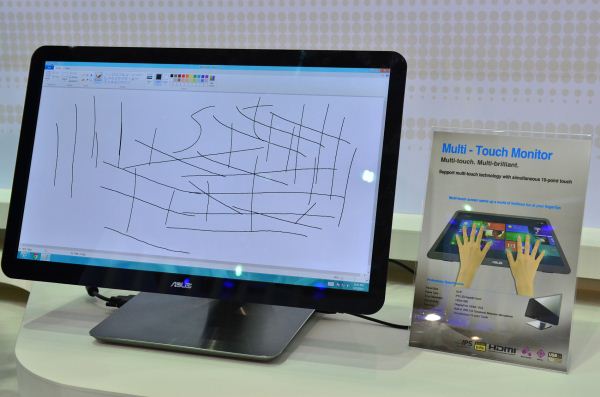 The touch enabled model is obviously aimed at Windows 8 and I expect to see more touch enabled desktop monitors as Windows 8 officially launches. I don't know that touch alone is a compelling feature for Windows 8, but it seems like it's going to quickly become a requirement as it really is a more convenient way to interact with the Metro UI.