Gaming Performance
One of the perks of NVIDIA's GeForce GTX 680 is that NVIDIA is finally able to do single-GPU surround gaming, and that means we can add those results to our testing. You'll see a single card as powerful as the GTX 680 just isn't stressed that hard at the conventional 1080p resolution, making it a fairly ideal choice for a system like the V3 Avenger that wants to have as much headroom as possible.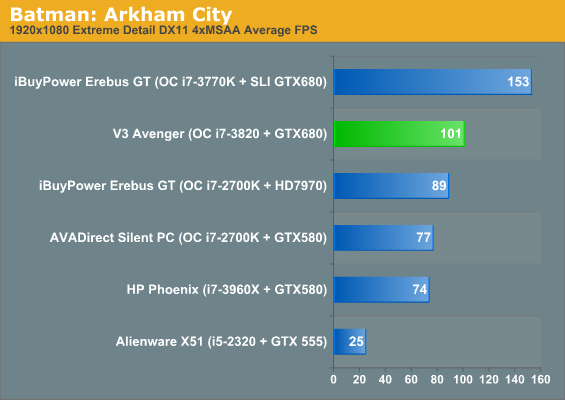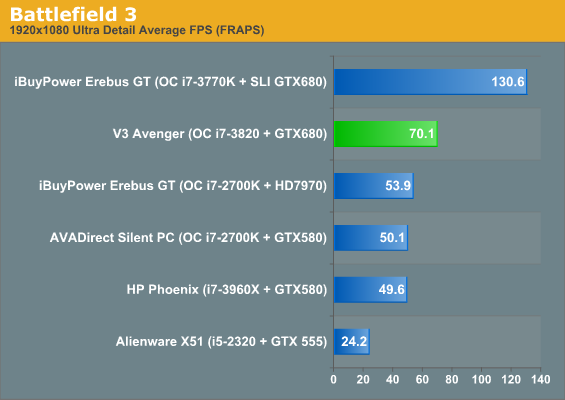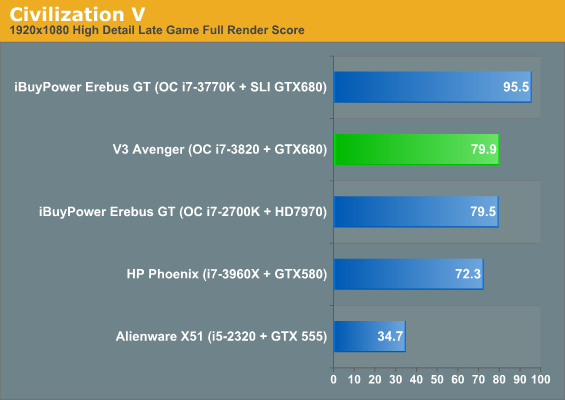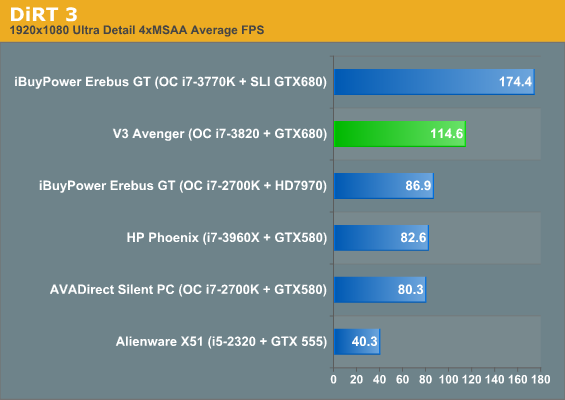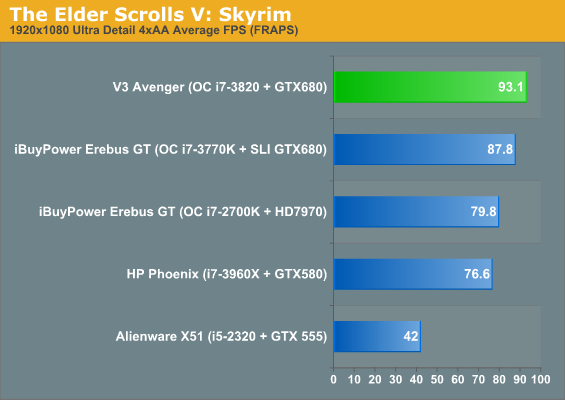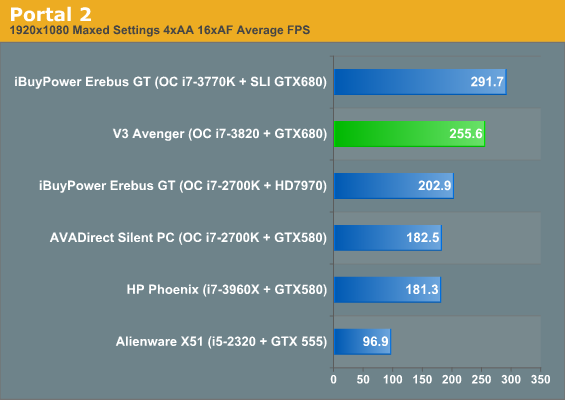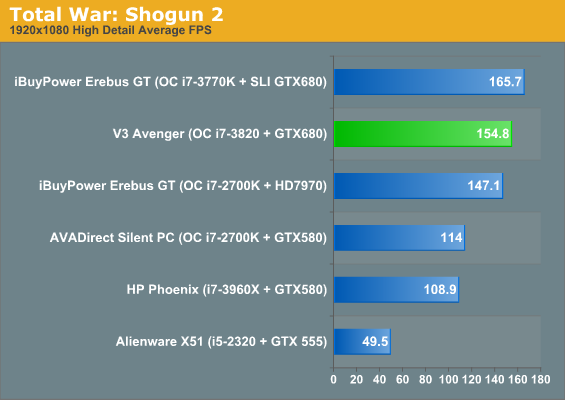 None of these games are a problem for the GTX 680 at 1080p, and the overclock on the i7-3820 helps keep the system from being CPU-limited.
There's been a lot of concern over the GTX 680 being framebuffer limited due to having only 2GB of GDDR5 vs. the 3GB on the AMD Radeon HD 7970, as well as the GTX 680's lower memory bandwidth. It works fantastically at 1080p, but a lot of reviewers have been checking to see if surround resolutions and/or SLI throw those limitations into relief.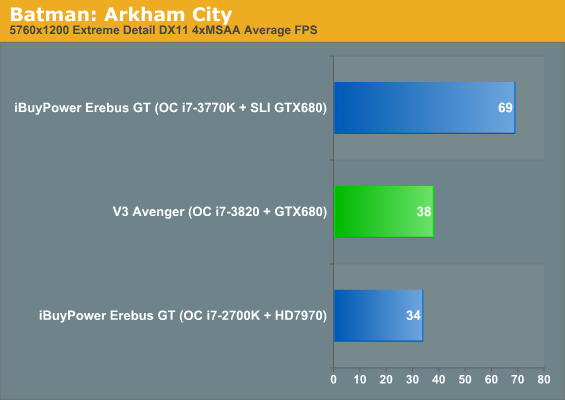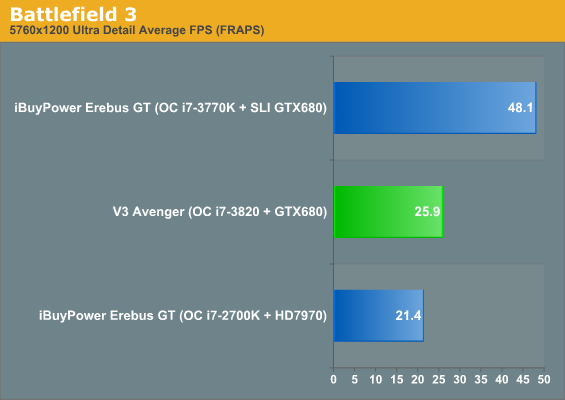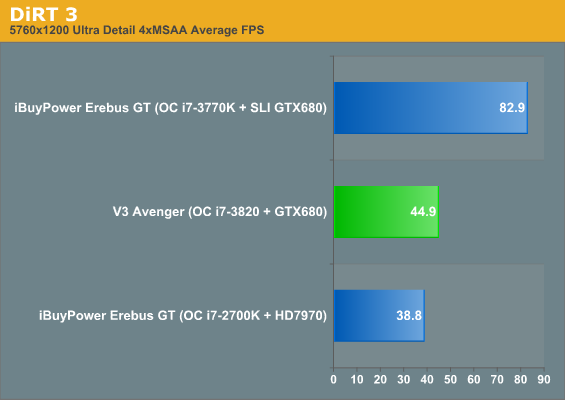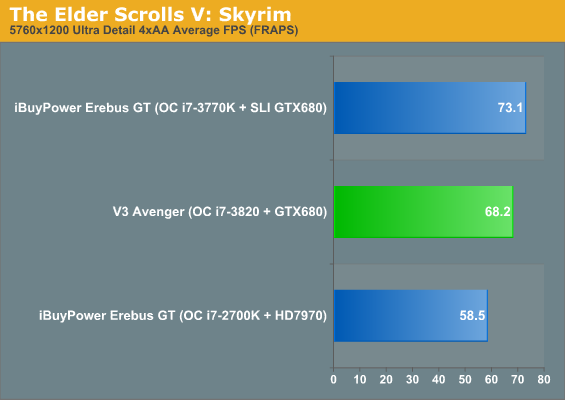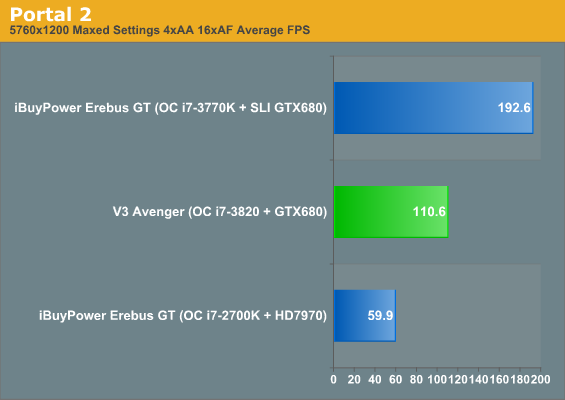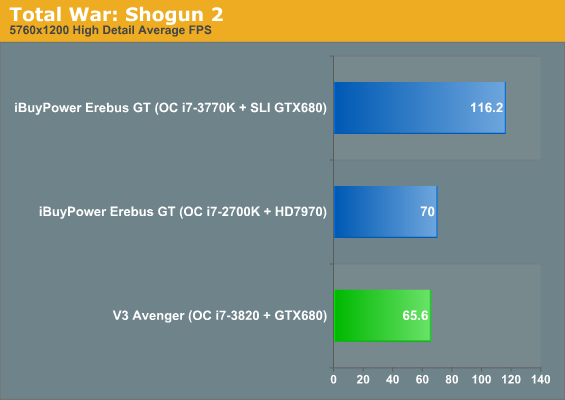 Those concerns seem largely unfounded; the GTX 680 beats the AMD Radeon HD 7970 in almost every test, and is even playable in surround in every game but Battlefield 3. Given that we're testing Battlefield 3 at near maximum settings, there's definitely some room to play around there and get to a playable framerate while still running in surround.