Midrange: Puget Systems Obsidian
Both my midrange and high end recommendations come from the same vendor: Puget Systems. Puget tends to be pricier than other boutiques, but what you get in return are simpler configuration options backed up by more careful, stricter component selection than you're liable to see from other boutiques and certainly way more than from a major vendor.
For midrange, I defined the system as being something in the neighborhood of a grand, and something that could be configured with a dedicated video card as needed but will otherwise fit the bill for the kinds of multimedia work that more and more of us (and our folks and their folks) are getting involved in. I wanted a machine that had a healthy amount of horsepower on tap if you need it, but is a good citizen of your home under less demanding circumstances, and the Puget Systems Obsidian fit the bill.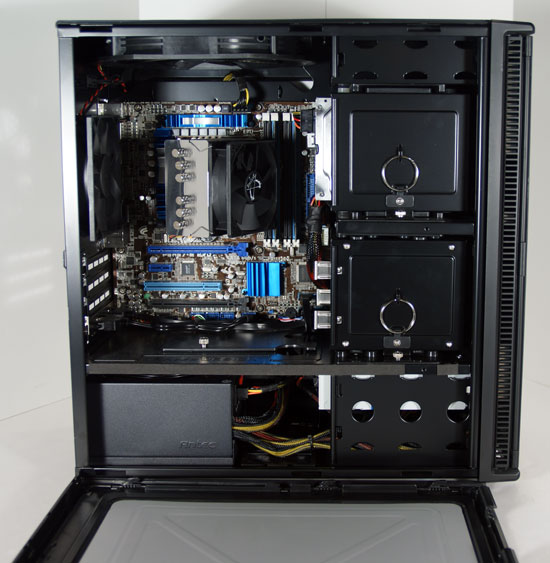 What makes the Obsidian such a solid choice is the smart component selection all around. The enclosure is where a lot of boutiques will tend to skimp, but Puget uses quality cases across the board and the Antec Mini P180 is among them. Thanks to the P180, the Obsidian is able to keep noise in check while still offering a healthy amount of performance thanks to the Intel Core i5-2400 quad-core processor in the baseline configuration. This system is cool, fast, and quiet. Puget Systems recommends the Obsidian for business and enterprise work, but that's not exactly a bad thing if you want a reliable workhorse.
Recommended Configuration: Baseline
Available from Puget Systems starting at $1,224

High End: Puget Systems Deluge A2
If you've been keeping track of recent reviews you'll notice I wasn't particularly fond of the highest end Puget Systems had to offer, the Deluge L2. Intel's Sandy Bridge-E platform really is basically a bust for enthusiasts; a fast hex-core processor can be invaluable for tasks like video editing, but it's next to worthless elsewhere, and I've found that even on my desktop a mildly overclocked Intel Core i7-990X is still getting bottlenecked by a two-disk RAID 0 when it comes time to render. When you start looking at how high the price of entry is for SB-E, you realize just what a poor deal it really is.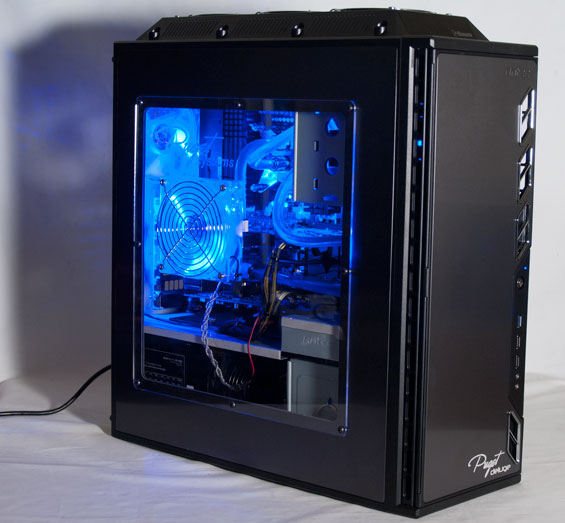 The A2, on the other hand, looks like a far better bargain. It still starts at a high price and doesn't feature the flashy custom liquid cooling job that some of you took issue with on the L2, but it's easily the least gaudy looking gaming system I've ever tested and the components are always quality. The customized Antec P183 V3 enclosure is also much appreciated, guaranteed to keep the noise down better than other boutique builds might. If I weren't so invested in rolling my own, this would probably be the desktop I'd order for myself.
Recommended Configuration: Baseline plus NVIDIA GeForce GTX 570 or AMD Radeon HD 6970 and an SSD
Available from Puget Systems starting at $1,830