Best Ultraportable: ASUS U30Jc/U35Jc ($779/$750)
The ASUS U30Jc wound up bringing home our editors' choice award when we first reviewed it, so it should come as no surprise that we'd be keen to recommend it here. It's getting a little long in the tooth, but the overall build quality and features are still worthy of recommending.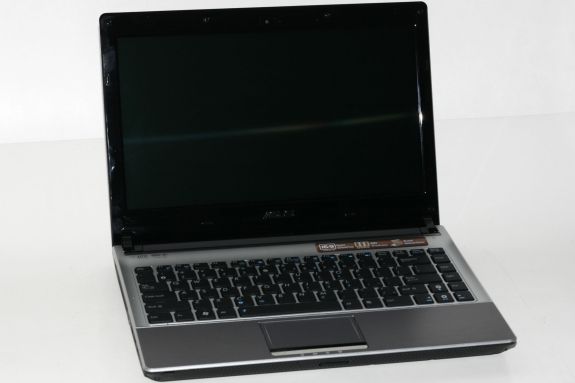 While the GeForce 310M graphics are virtually bereft of useful performance, we found the rest of the notebook to be plenty capable and able to produce exceptional battery life. In fact, it's this kind of performance and battery life that makes netbooks increasingly difficult to recommend: slightly bigger, much better machines are lasting longer on the battery.
The U35Jc variant is more or less the same machine as its slightly bigger brother, with the difference being that it eschews the integrated optical drive the U30Jc tags along. We're finding more and more these days that an optical drive just isn't the must-have kit it used to be: most operating systems can be installed via USB, and most gamers at this point are using Steam (or other similar options) to get their fix.
Either one of these notebooks is able to produce nearly eight hours of useful battery life, no mean feat for machines with dedicated graphics and mainstream (albeit low-end) Intel Core i3 processors. If they have one major flaw, it's that ASUS continues to hamstring their computers with mediocre screens, but we think the trade-off is absolutely worth it.
There's also the slightly rarefied U33Jc variant that includes USB 3.0, Intel's WiDi technology, and a bamboo shell. It's more expensive, but if you're gunning for style or think you might actually use WiDi (Vivek's in love with it), the U33Jc is an equally respectable choice.
Ultraportable Runner Up: Toshiba Portégé R700 ($945)
While Vivek was unimpressed with the blinged-out Protege R700 that Toshiba sent us for review, he submitted that the more affordable, trimmed down versions would be a lot more compelling and we certainly agree.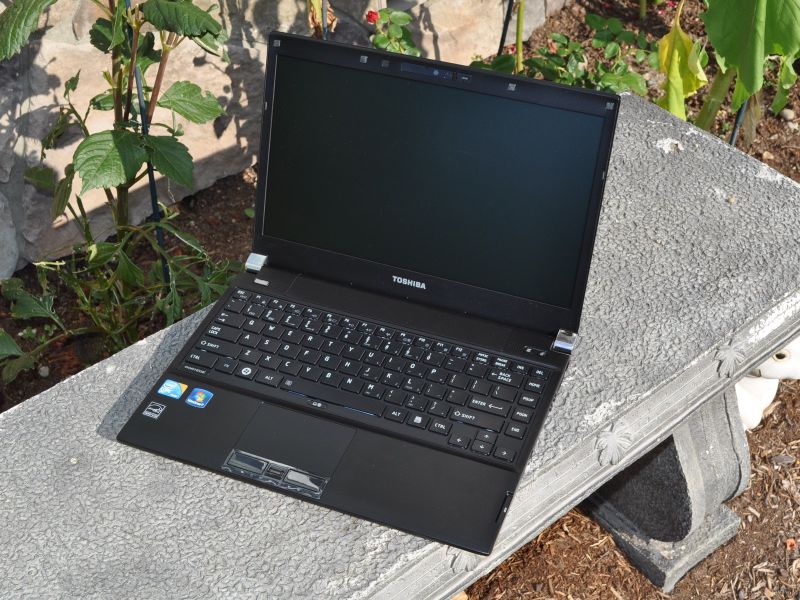 The Toshiba Protege brings the full line of Intel Core 2010 processors to bear in a remarkably small chassis—that's excellent mobile CPU performance in a three-pound laptop. It can't quite scrape the kinds of battery numbers we see from the ASUS U30/U33/U35 notebooks, and it doesn't have the questionable benefit of NVIDIA's low-powered dedicated graphics, but the R700 is lighter than the competition and more readily found in retail. It's also $100 more than the ASUS offerings above, so you win some and lose some.
Other Alternatives
Other alternatives certainly exist, including a lot of last-generation CULV laptops that can still get incredible battery life and cost $600 or less. We'd love to recommend the Sony VAIO Z-series as well, because it has some awesome features, but with prices starting at $1800 you need to be dedicated to the ultraportable lifestyle before making the move. Similarly, the VAIO Y-series weighs more and uses i3/i5 ULV processors, which frankly underwhelm—you can get almost the same battery life from full i3 processors running at twice the clock speed. If you can live with the "floating island" keyboard, you might even look at the Acer TimelineX laptops. Overall, though, we think the U/UL-series laptops from ASUS continue to offer the best ultraportable package without breaking the bank.