Say Hello to the Broadcom Crystal HD
As we mentioned in the introduction, HP allows customers to order the Mini 5102 with a Broadcom Crystal HD decoder. The review sample didn't include the decoder card (though the software was present, oddly enough), but Anand had one handy and shipped it my way for testing. Having never played with the Crystal HD before, and having read a few reviews online proclaiming it as a worthy upgrade for video fans, I was excited to test it out. First things first, though, you have to install the little bugger in the chassis, which it turns out is easier said than done.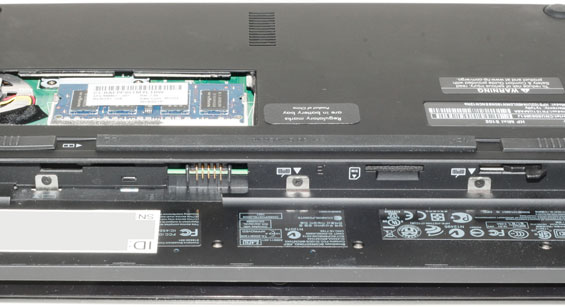 The chassis is also designed well for anyone who wants to upgrade memory. It's a completely tool-less operation that consists of removing the battery, then pushing in the left battery latch/cover release to pop off the memory cover. If you want to upgrade to 2GB RAM instead of the stock 1GB, things couldn't be simpler! Getting to the HDD and extra mini-PCIe slot on the other hand requires some work.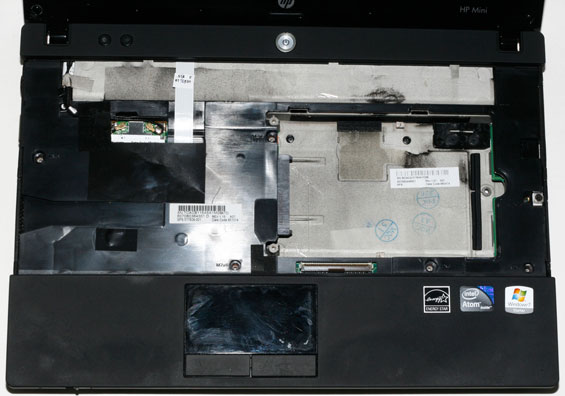 If you want to take things to the next level and access the HDD, you'll need to remove the keyboard first. Thankfully, HP has a detailed service manual available with instructions, but it's still a bit of a pain and you'll need to have a really small 2.0mm Phillips screwdriver handy. (Most laptops I've used work with my 3mm Phillips bit, so I had to run over to the local hardware store for this disassembly.)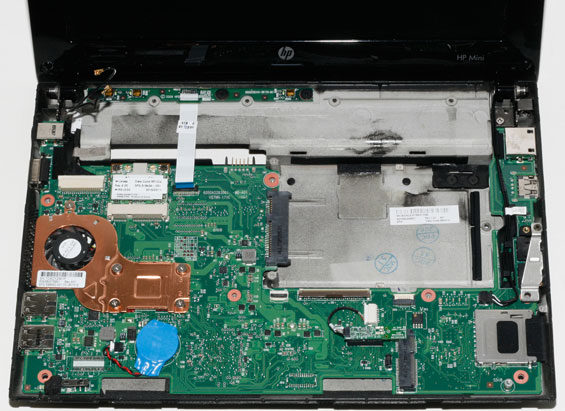 For our purposes, we needed to go all the way and remove the top of the chassis in order to get at the internal mini-PCIe slot. This entails removing the four rubber feet—along with about 20 other screws—before you can pry off the top cover. You'll also need a T8 Torx bit for the screws under the rubber feet. Annoying? Yes, it is, particularly since the sticky glue for the rubber feet can get a bit messed up in the process. Anyway, it's not a difficult process, but it will take a bit of time. The final result is a completely "loaded" Mini 5102—and note that you can't get mobile broadband and the CrystalHD decoder, so you have to choose one or the other.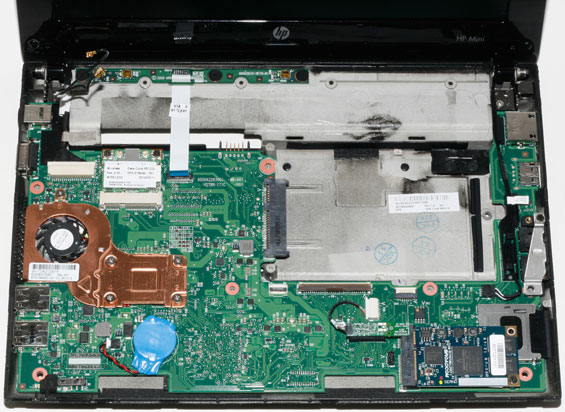 So, now we've got our first Pine Trail system with a Broadcom Crystal HD decoder installed. How's it work? That's what we'll cover next. (And if you want larger images, check out the gallery below.)