It's a Tablet Running a Touch OS
At the heart, er surface, the iPad is a tablet computer. This has been tried before and usually met with very little success. The problems were three fold: hardware, form factor and UI.
What sets the iPad apart from those that came before it is that it finally has the right combination of all three. The hardware is powerful enough to run the OS quickly while maintaining good battery life, the form factor is thin and light enough to be portable and the UI is tailored to the device.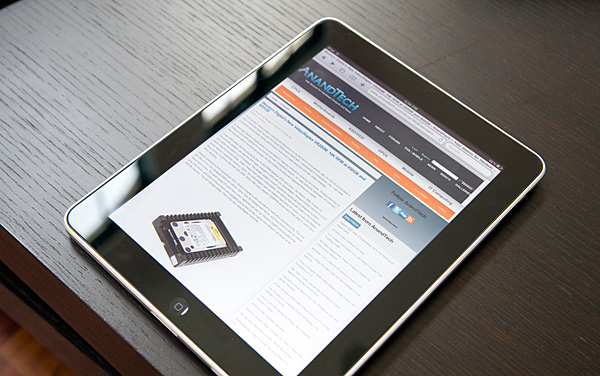 The latter is especially important. Where Microsoft has failed in the past with both its approach to smartphones and tablets is in its attempt to scale down a desktop OS. As we've seen countless times, the only way to design for a different segment is to start from the ground up. Microsoft itself learned this with the Media Center Edition UI on top of Windows.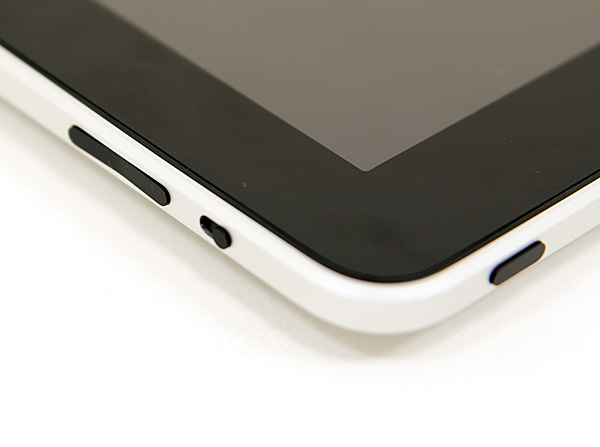 Since this isn't the 1980s, the iPad only has four physical buttons on the device. At the top you have a power/lock button, on the right you have a rotation lock switch (keeps the desktop from rotating) and volume rocker, and then at the lower part of the face of the unit there's a home button. If this seems familiar it's because this is the exact hardware layout of the iPhone, just on a larger scale.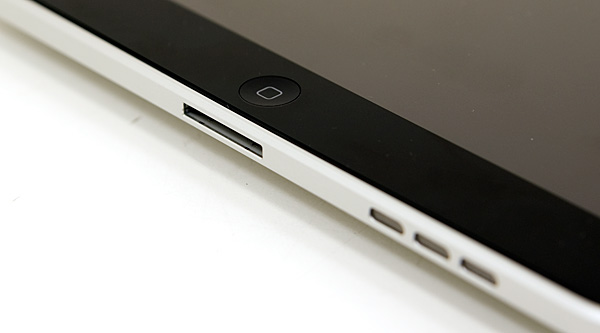 The vast majority of your interface to the iPad takes place via it's 9.7" capacitive touchscreen display.
Along the bottom edge of the iPad you'll find Apple's standard 30-pin dock connector. You can use existing iPod Touch/iPhone USB cables, however this is a much more power hungry device and thus you can't charge off of a standard USB port (more on this later).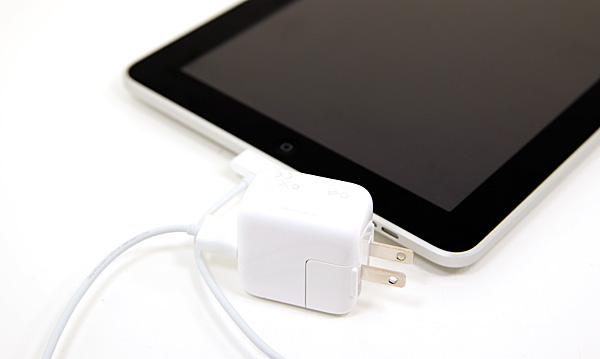 For your charging needs Apple supplies a single 10W power adapter, which looks a lot like the power adapters for the first iPhones.