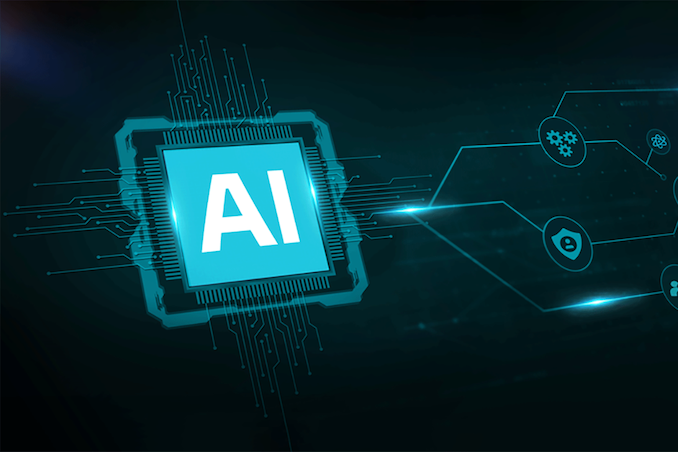 Demand for generative artificial intelligence (AI) applications is so high that NVIDIA's high-performance compute GPUs like A100 and H100 are reportedly sold out for quarters to come. Dozens of companies are developing AI-oriented processors these days and, like the gold rushes of old, the tool suppliers are some of the biggest winners. As part of their Q3 earnings report, Synopsys, one of the leading suppliers of electronic design automation (EDA) tools and chip IP, disclosed that it's already booked over half of a billion of dollars in AI-related revenue in the last year.
"AI chips are a core value stream for Synopsys, already accounting on a trailing 12-month basis for well over $0.5 billion," said Aart J. de Geus, the outgoing chief executive of Synopsys, at the conference call with analysts and investors (via SeekingAlpha). "We see this growth continuing throughout the decade."
Rising demand for diverse generative AI applications is propelling the AI server market's growth, going from $30 billion in 2023 to an impressive $150 billion by 2027, according to the head of Foxconn. The market for AI processors is poised to expand at a similar pace, and Synopsys is projecting it to exceed $100 billion by 2030.
"Use cases for AI are proliferating rapidly, as are the number of companies designing AI chips," said de Geus. "Novel architectures are multiplying, stimulated by vertical markets, all wanting solutions optimized for their specific application. Third parties estimate that today's $20 billion to $30 billion market for AI chips will exceed $100 billion by 2030."
AI processors are set to become a sizable part of the semiconductor market in general. In fact, sales of AI chips may account for 10% of the whole semiconductor market several years down the road. Furthermore, they will be a major driver for the semiconductor market growth as they will enable new types of applications, such as self-driving vehicles.
"In this new era of 'smart everything,' these chips in turn drive growth in surrounding semiconductors for storage, connectivity, sensing, AtoD and DtoA converter, power management," said the head of Synopsys. "Growth predictions for the entire semi market to pass $1 trillion by 2030 are thus quite credible."
Perhaps the most amusing part about Synopsys earning over $500 million on AI chips in about a year is that a significant part of the company's revenue comes from AI-enabled EDA tools. Essentially, the company is selling EDA software that uses artificial intelligence to develop artificial intelligence chips.
Sources: Synopsys, SeekingAlpha.