GPU Performance
We're shortly also recapping the GPU and gaming performance of the new S21 Ultras. We investigate that this new generation of SoCs isn't quite as power efficient as we would have hoped for, meaning the increased peak performance the new chips are advertising comes at a great cost in power consumption.
Generally, any contemporary phone is only able to continuously dissipate between 4 and 5W of power through radiation and convection (42 to 50°C peak skin temperatures at 22°C ambient), and once it reaches that peak thermal envelope, it will have to throttle performance.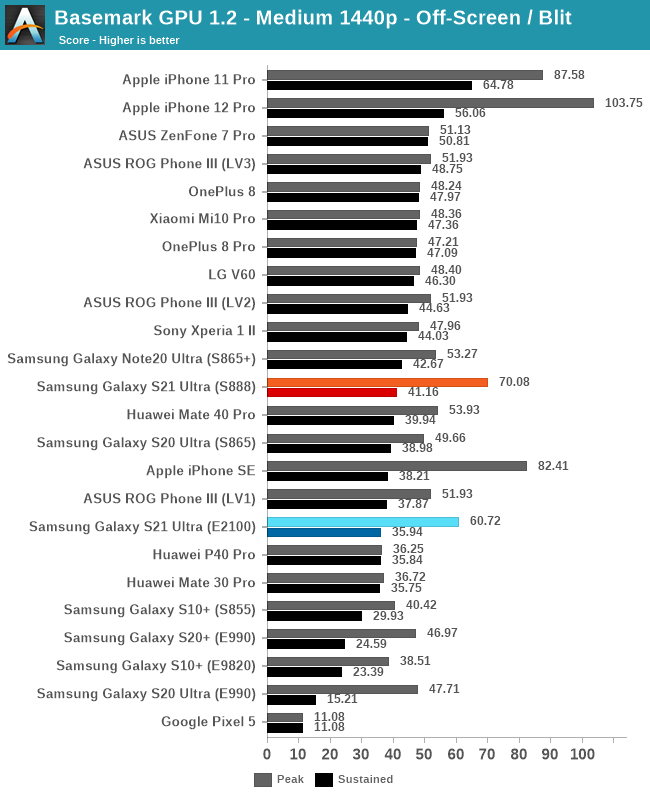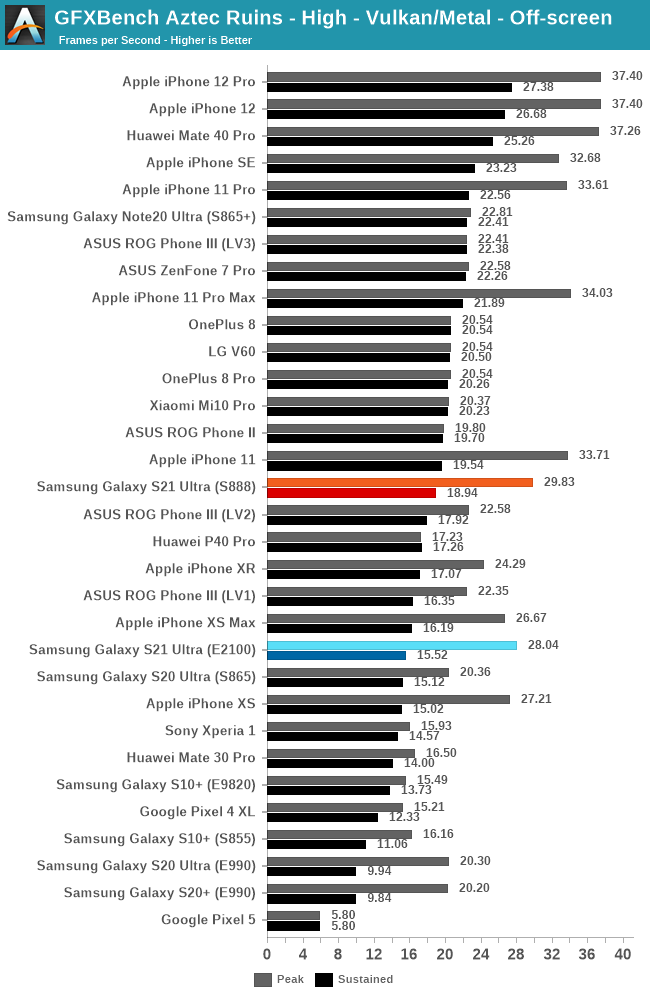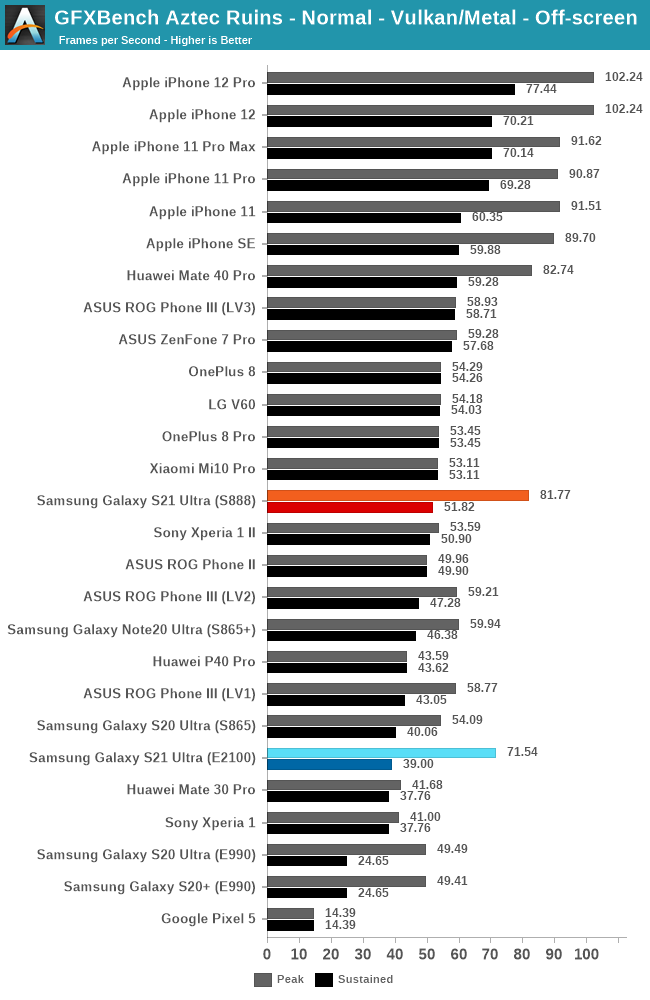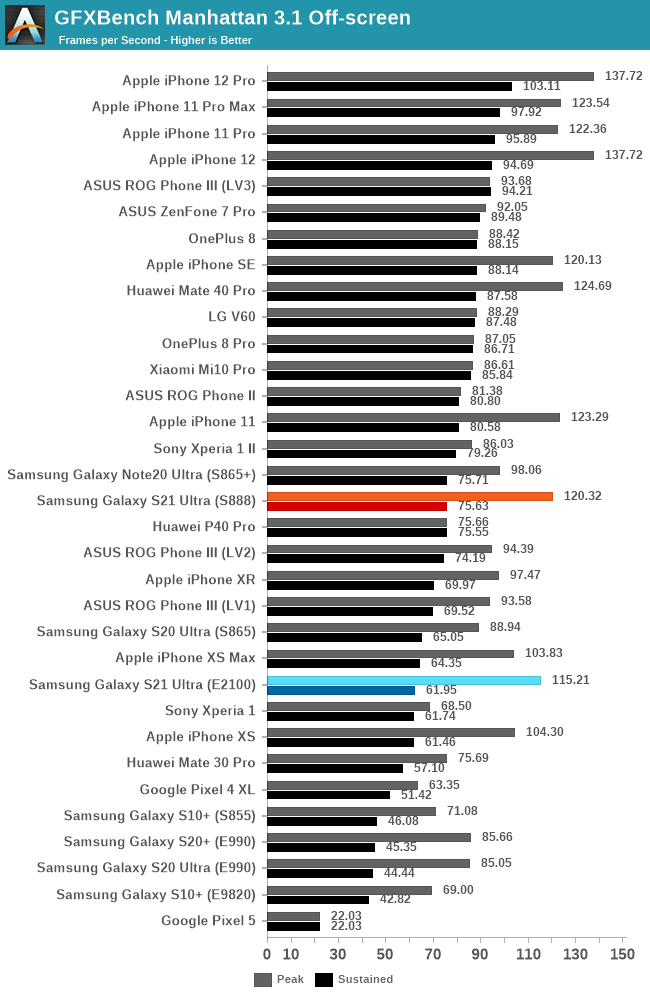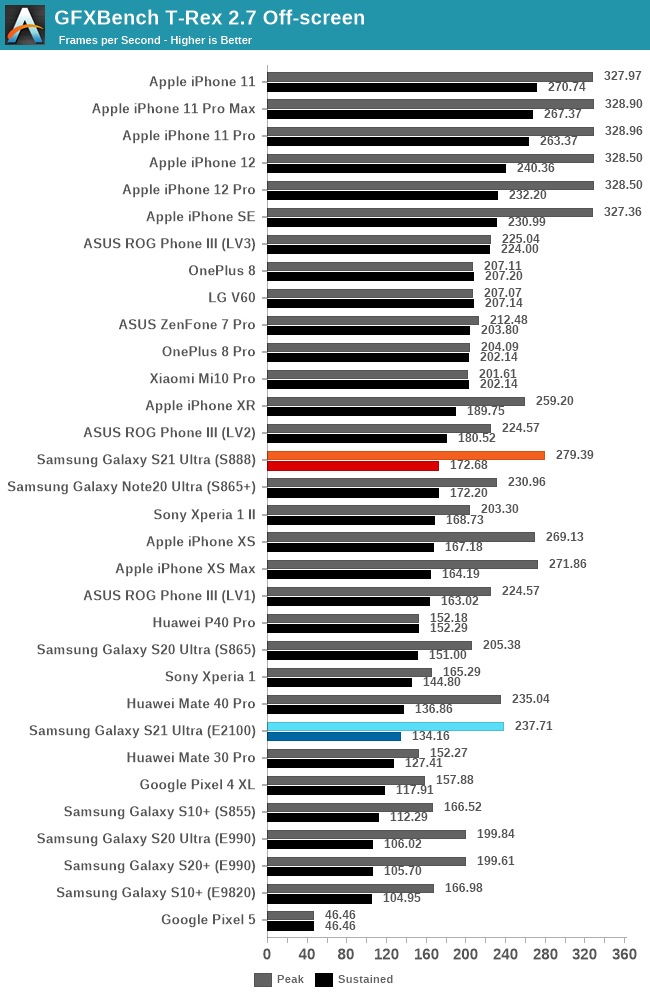 A Stand-Still Year for GPU Performance
This year's Galaxy S21 devices look quite unimpressive when it comes to their gaming performance.
For the Snapdragon S21, I think Samsung here can do better in terms of thermal management, as the phones currently throttle down to 3W even though the device could in theory supports more. Xiaomi's Mi 11 with the same chip showcases much better performance (we'll have a review of that device soon), so it's an area of improvement which could very well be achieved with future firmware updates.
For the Exynos S21, it's a large generational boost for Samsung, however the absolute numbers are still lagging behind Snapdragon 865 devices. This is important to note for devices such as the S21+ - the S20 FE 5G actually features a Snapdragon 865 SoC in traditional Exynos markets, and if gaming performance is an important aspect for your, that device might be the more interesting purchase.