Case and Cooling
There was a new emphasis on case and cooling during the show, although not in the traditional means. Anand mentioned MGE's desire for a high end small form factor HTPC case and our talks with Zalman, ASUS, CoolerMaster and ThermalTake also conveyed the same vision. All manufacturers seemed to indicate that Cebit 2005 will be the show that they launch their big products (particularly Zalman), but in the meantime, we had some tidbits from ThermalTake and CoolerMaster to share.
ThermalTake
Although there were not any finished products on the show floor, we got word from ThermalTake that they will be unveiling their case designed for water cooling within the next few weeks. Mount holes, reservoir and piping are all designed into the case itself, which looked very similar to a next generation Xaser design. We will get more details, and of course, a full blown review in the next couple of weeks.
ASUS
ASUS announced to us that they had spent the better part of a year working on their own next generation case based on nothing that we had ever seen before - the Vento. The case in the suite was just a prototype, but we did get a few pictures snapped in the meantime.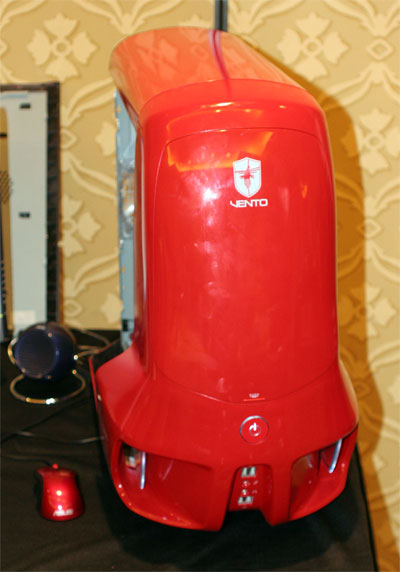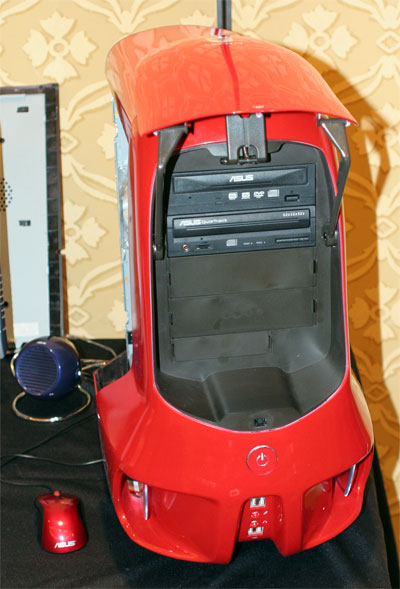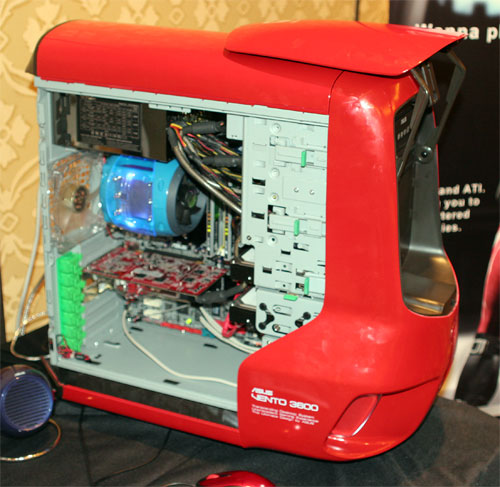 The front bezel has a hydraulic-like lift that brings the cover over the top. Unfortunately, lifts were not entirely perfected in time for the show. From the side view, you can also see Vento's extremely large cooling solution, which reminds us slightly of some cooler products that CoolerMaster worked on a year or so ago. We look forward to more progress on this one in the upcoming weeks.