Introduction
We have been patiently waiting this Fall's Intel Developer Forum for quite some time. Rumors that Intel would host a live dual core demonstration have kept our interest piqued. It's tough to deal with that guilty kind of excitement, the kind where you hope for something you couldn't expect and the very hope itself seems to crush the chances of its fulfillment. After all the waiting, we can say that the rumors were true: Intel just finished demonstrating a running dual core Montecito Itanium processor. This is a good thing and a bad thing, but we'll talk more about that in a minute.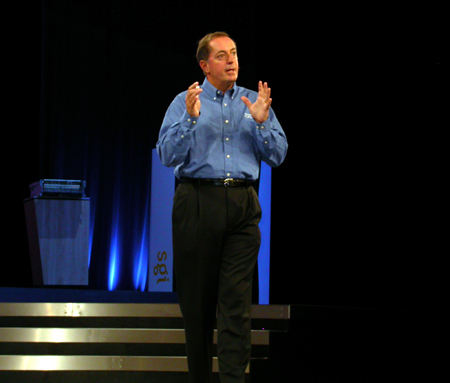 Amidst a few new things, we did hear plenty of the same old thing from Intel about technologies that are either here now, or years off into the future (with no new insight). For instance, much of the keynote covered Hyperthreading, EM64T, and Wifi, or focused on previously demonstrated technologies like Vanderpool. While all of these things are fun and interesting, we've already heard about them time and time again. Granted, the Vanderpool demo was from a business perspective rather than a home user perspective. It's cool to see 4 different hardware virtualized systems running on one computer, but the concept's potential and its uses have been explored previously via software such as VMWare. But buried in the presentation were a few tidbits we did find useful, and that's what where here to bring you today.
The following pages will cover the the new things mentioned at the opening keynote, as well as the growing importance Intel places on parallelism.