GPU Performance
Graphics performance of the Snapdragon 670 is something I admittedly didn't have too much expectations for. The Adreno 615 of the chipset is a very cut-down version of last year's Adreno 630 in the Snapdragon 845. In fact you shouldn't be expecting much of an experience beyond light gaming. However as we'll see there's one interesting aspect of mid- to low-end GPUs: Their power consumption and sustained performance.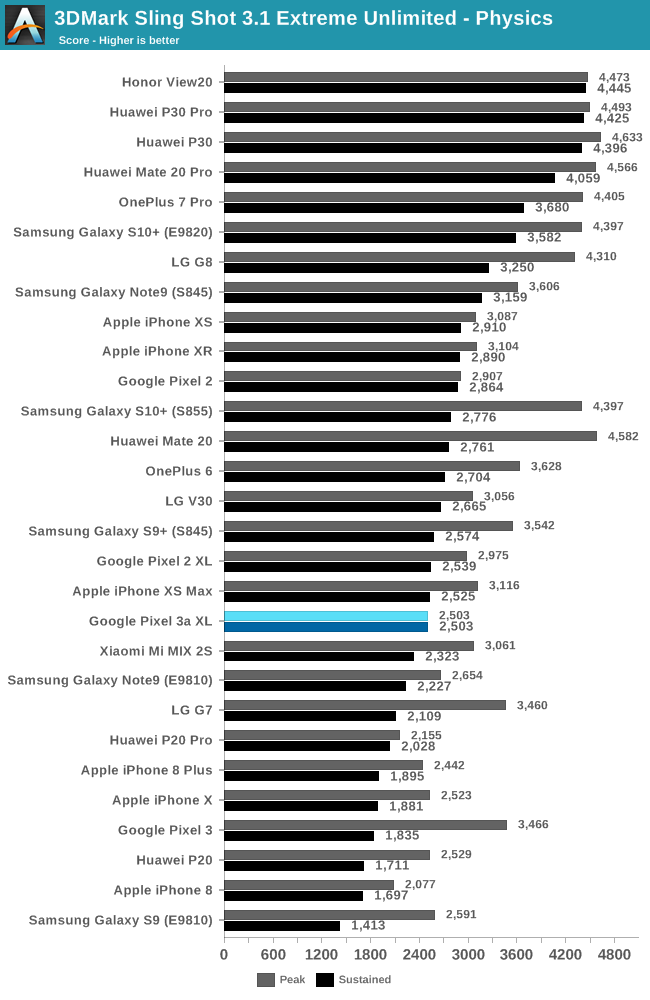 Starting off with the CPU-bound physics test of 3DMark, we see the Pixel 3a XL again largely fall in the performance category of Snapdragon 835 devices.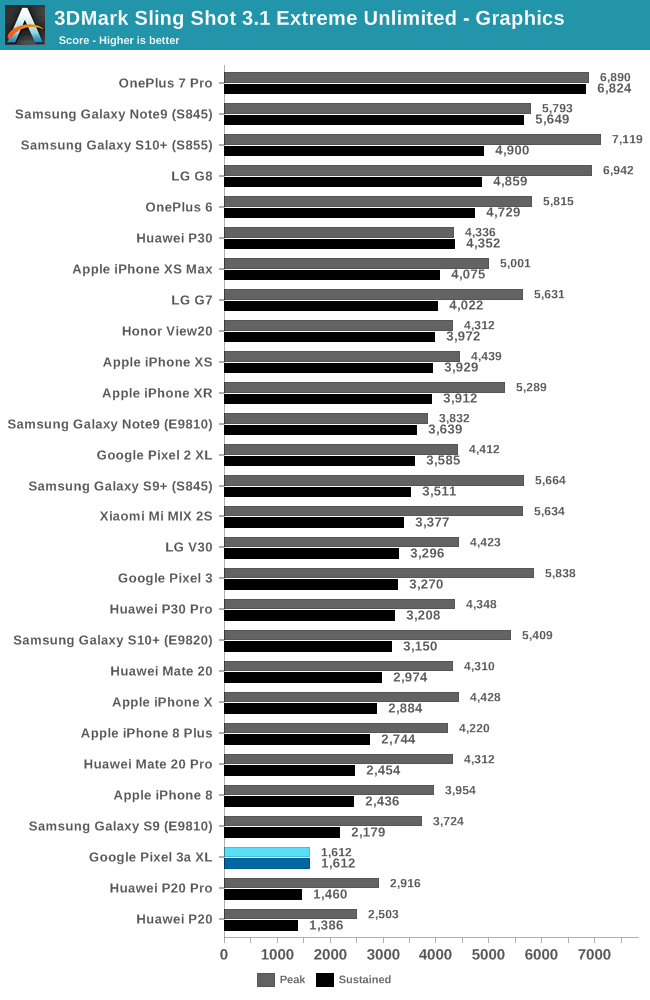 Switching over to 3D stressing workloads, we see some pretty mediocre results from the Pixel 3a XL and the Snapdragon 670. Here the phone and SoC is several generations behind even the S835.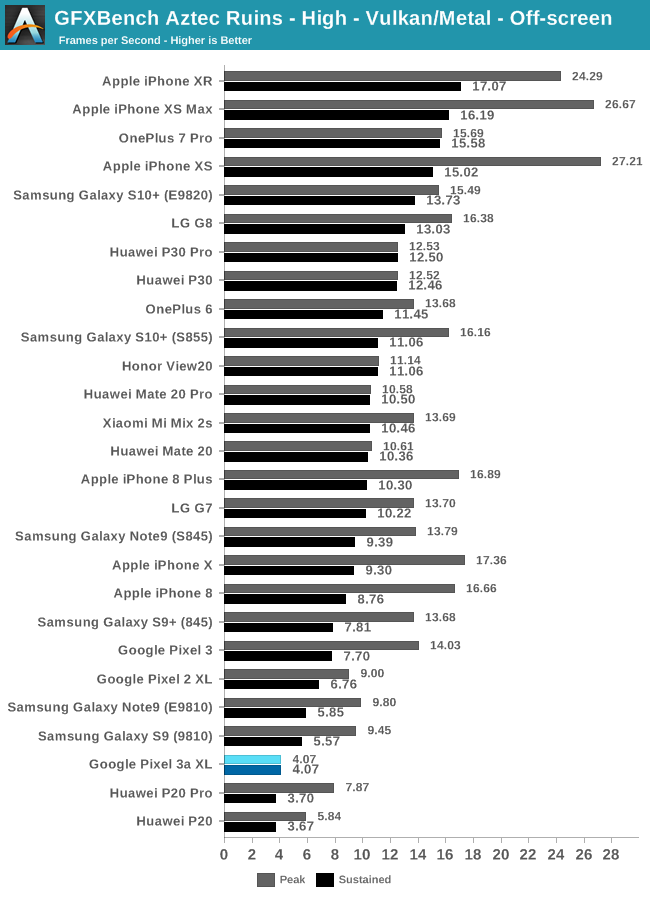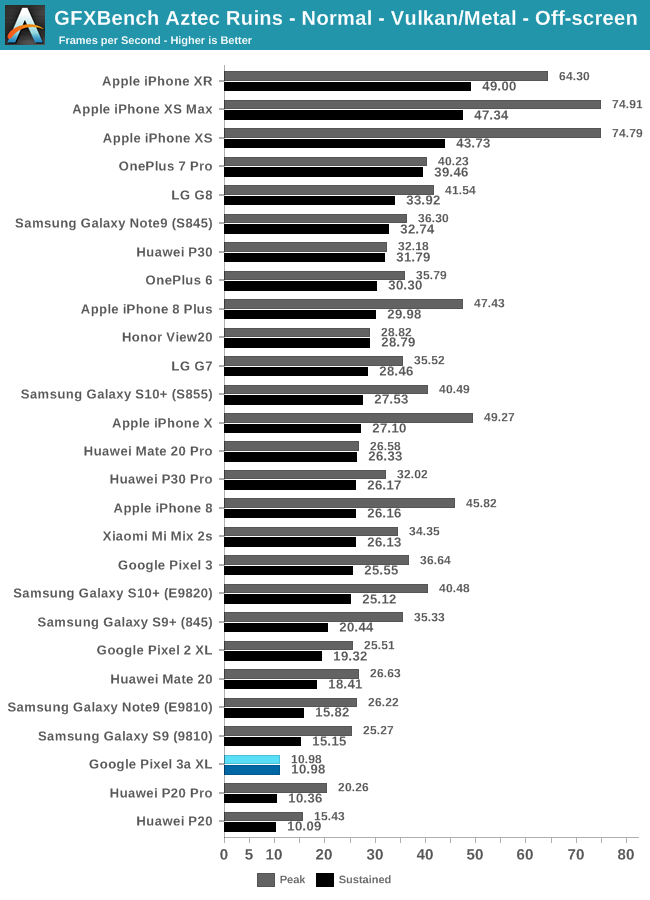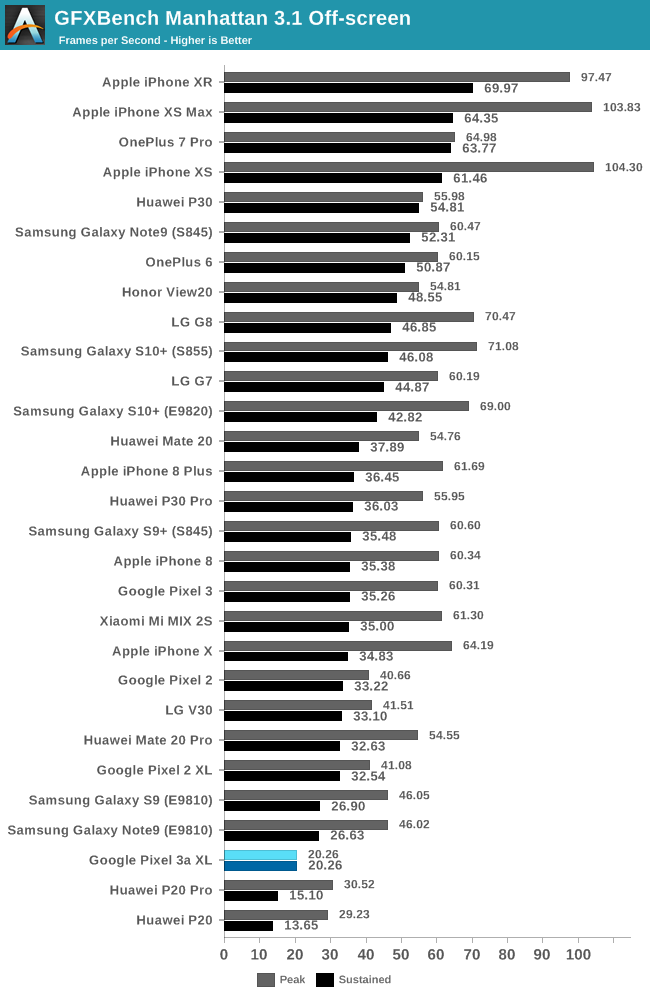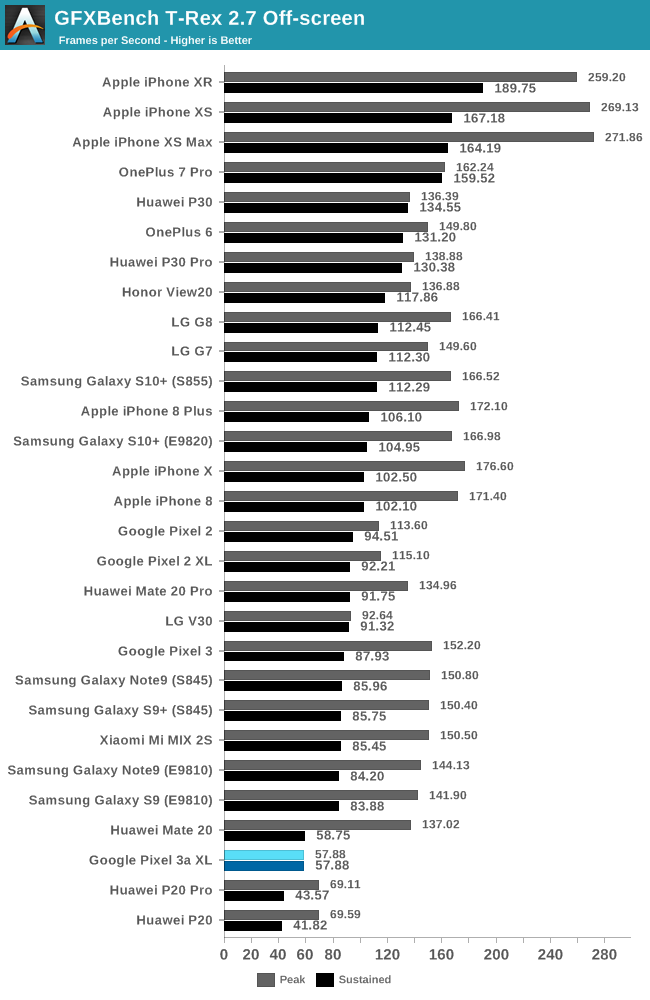 Over the rest of the GFXBench benchmarks we continue to see quite lower-end performance. In general the Snapdragon 670's GPU performance is around ½ to 2/3rd of that of a Snapdragon 835 which puts it about 4 generations behind the top of the line right now.
The interesting aspect of the results is the fact that sustained and peak performance of the phone is essentially identical. There's a very easy explanation for this: The power consumption of the Snapdragon 670 is so low, that it's essentially impossible for the device to throttle. In fact, the active system power (load minus idle) of the platform was a meagre 1.5W, a far cry from the 5W+ flagship phones out there. The Pixel 3a merely got luke-warm near the SoC location but otherwise just felt the same as the ambient temperature.