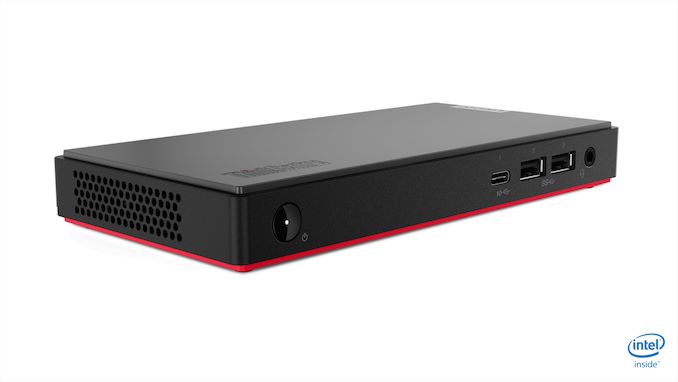 People today want larger displays. Yet here comes a problem: the amount of space on the desk is finite, so there is a need for smaller desktop PCs and here is where Lenovo's new ThinkCentre Nano M90N comes into play. In fact, the manufacturer calls it the world's smallest commercial desktop.
Measuring like a large chocolate bar, the Lenovo ThinkCentre Nano M90N is based on a mobile platform supporting today's key I/O interfaces, including Wi-Fi, GbE, DisplayPort, USB Type-A (3x), USB Type-C (2x), and a 3.5-mm connector for headsets. The PC was announced today yet we do not know its pricing, nor does Lenovo publish more detailed specifications of the hardware, but since today's mobile platforms feature pretty decent specs, the ThinkCentre Nano M90N should offer performance of a good notebook PC.
Being a Lenovo Think-badged device, the ThinkCentre Nano M90N comes in a signature black plus red chassis. Looking rather stylish, the unit can be placed behind a display to save precious space on the desk. Obviously, it can be placed anywhere given its dimensions.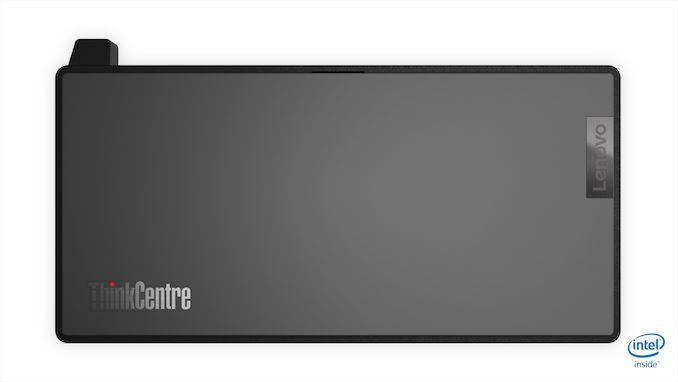 In addition to the ThinkCentre M90n-1 Nano IoT, Lenovo also announced its M90n Nano IoT version featuring extended temperature ranges and coming in a chassis featuring a better cooling.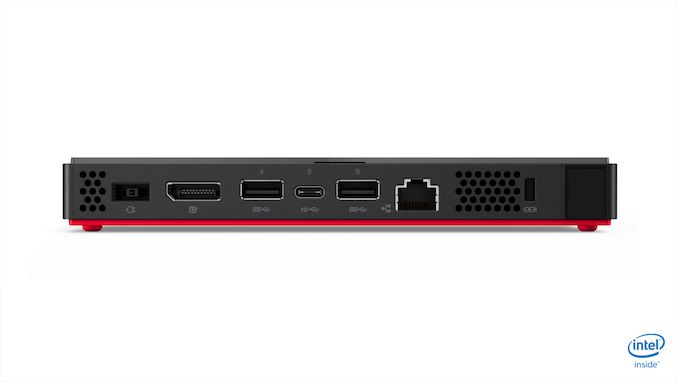 Related Reading:
Source: Lenovo