System Performance
System performance of the new P30s is expected to be excellent. In essence, there shouldn't be any large difference to the Mate 20's and the recent Honor View20. All of the aforementioned devices sport the same Kirin 980 chipset as the P30s, and there shouldn't be any major software differences in the new flagship phones.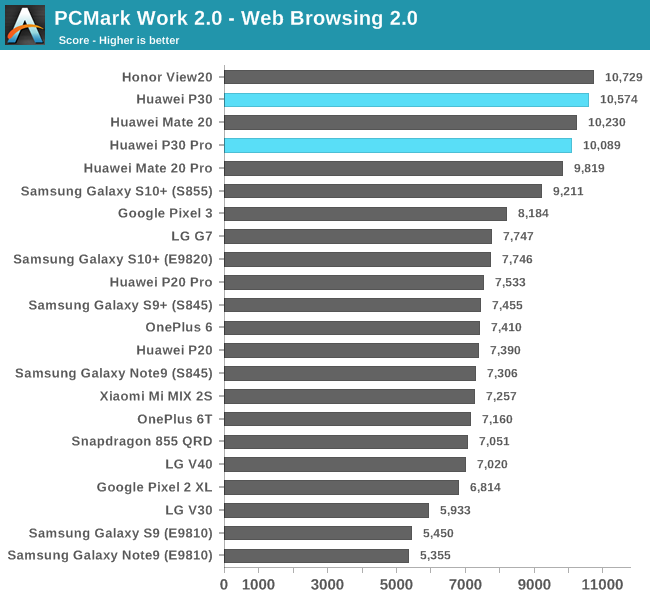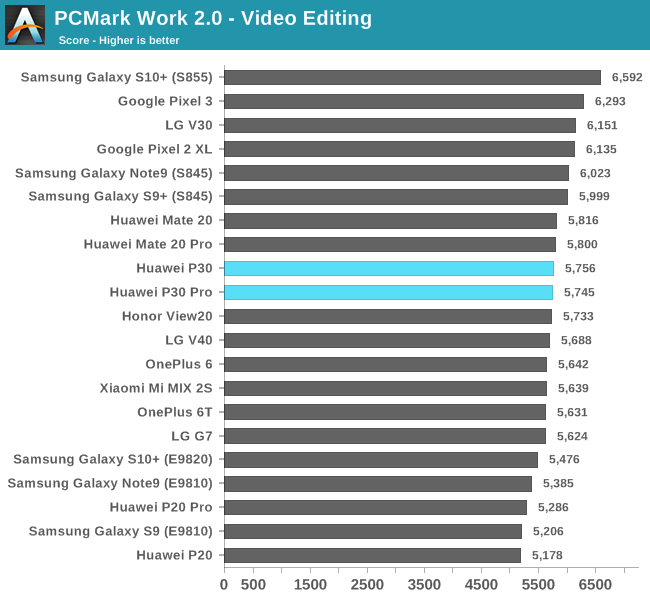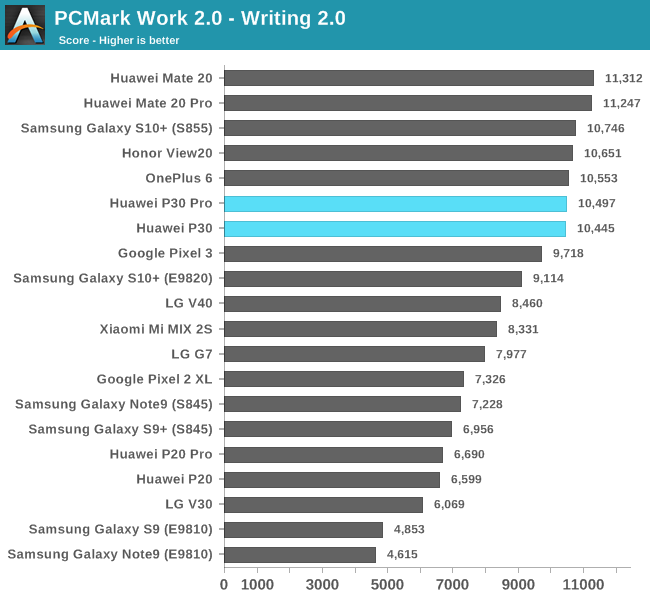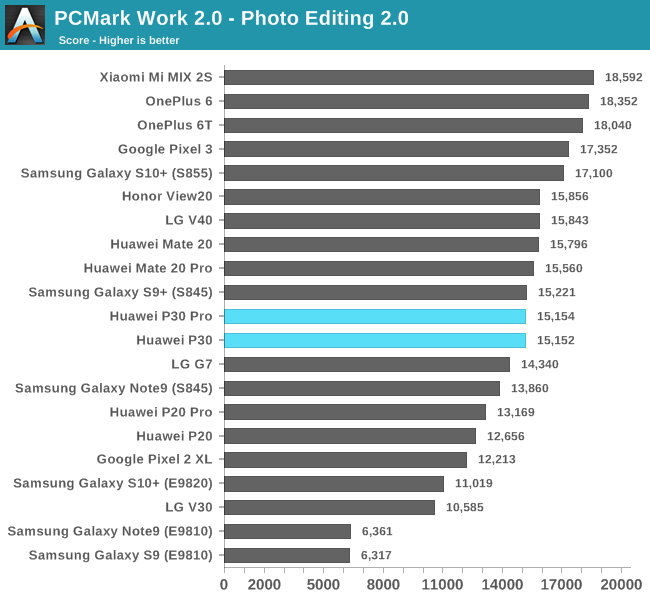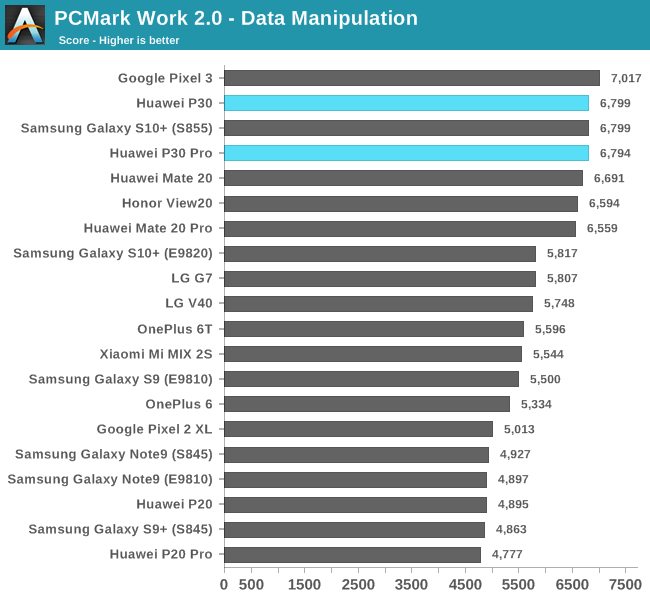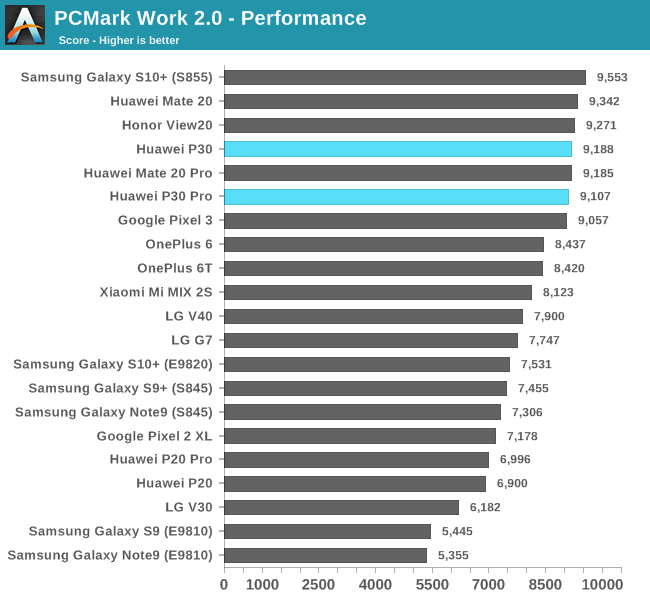 Indeed, in PCMark, the P30 and P30 Pro tie in with the recent Huawei flagships, showcasing only minor deviations in the scores.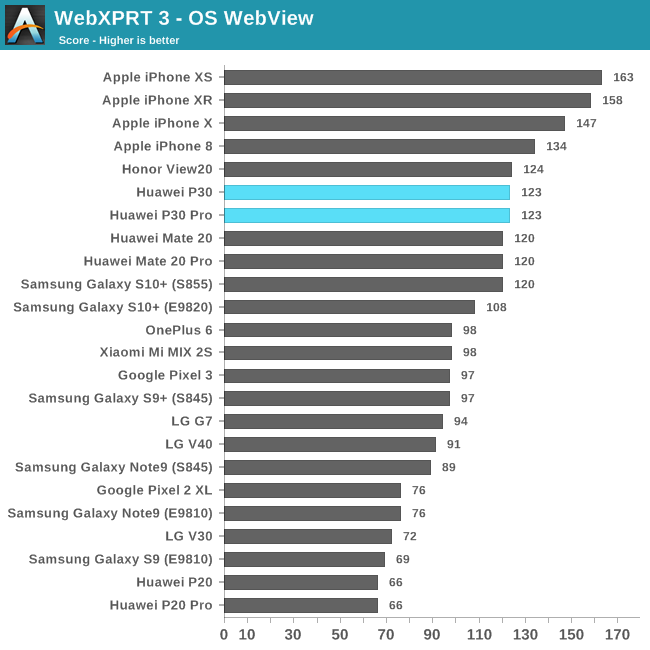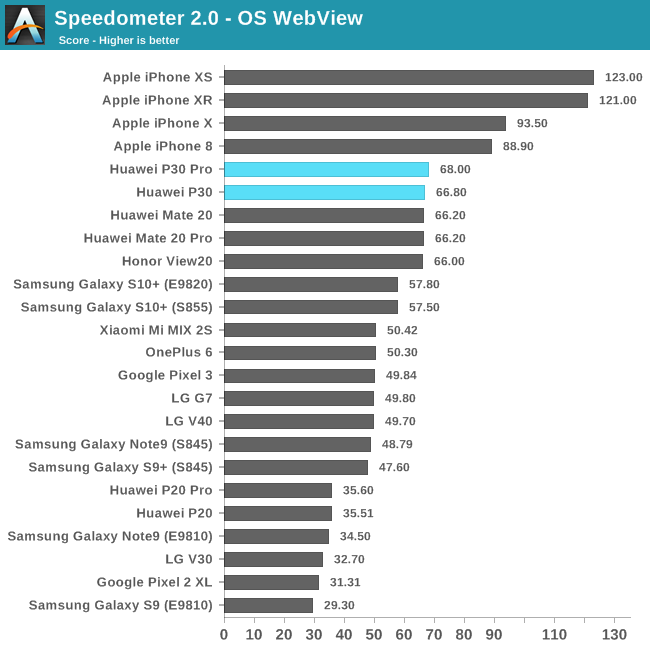 Interestingly, we see a slightly larger uplift in the web benchmarks, however I found this not to be caused by an increase in performance of the devices themselves but rather seemingly an update in the OS WebView of Android, as re-testing the Mate 20 again showcases the same increased performance figures.
Overall, the P30 and P30 Pro perform identically to the Mate 20 and Mate 20 Pro – excellently. There's still instances where Qualcomm (& new Exynos S10) devices perform notably better, such as app opening or activity switching. I think this is due to Huawei's possible lack of framework boosters.