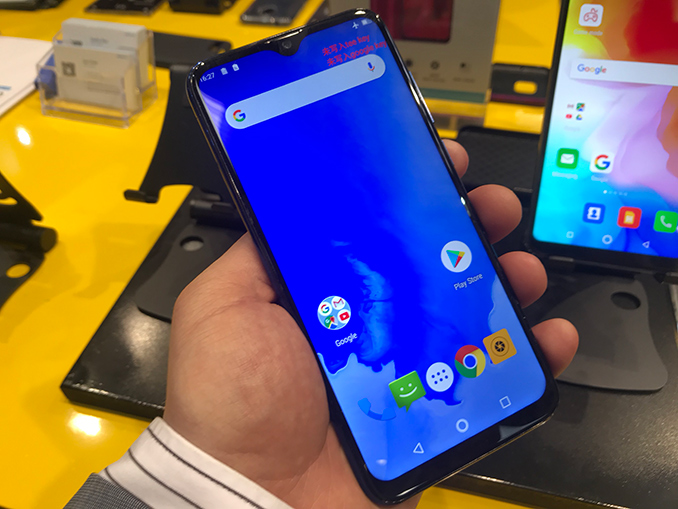 While the power efficiency of phones has significantly improved over the years, overall phone battery life has none the less been squeezed by design choices such as large screens and the desire for thin phone bodies. This has resulted in manufacturers continuing to experiment with phones with larger batteries; and while some vendors take this to the extreme with 18,000 mAh monsters, others have been working on more modest-sized phones. Ulefone for their part was one of the companies that started to use high-capacity batteries with its handsets several years ago, so it was not particularly surprising to see its new mid-range smartphone, the 6,350-mAh capacity Power 6, at this year's Mobile World Congress.
The Ulefone Power 6 is based around a phablet-sized 6.3-inch, 2340x1080 resolution LCD display. Under the hood the smartphone runs on MediaTek's Helio P35 application processor (8x Arm Cortex-A53 at 2.3 GHz, Imagination PowerVR GE8320 graphics, 4G/LTE Cat-7 DL/Cat-13 UL), which is paired with 6 GB of RAM as well as 128 GB of NAND storage. The Helio P35 is not a particularly high-performing mobile SoC, but as a modern low-to-mid range SoC it supports all current connectivity technologies, and is made using TSMC's 12FFC manufacturing process. and a 'waterdrop' for the front camera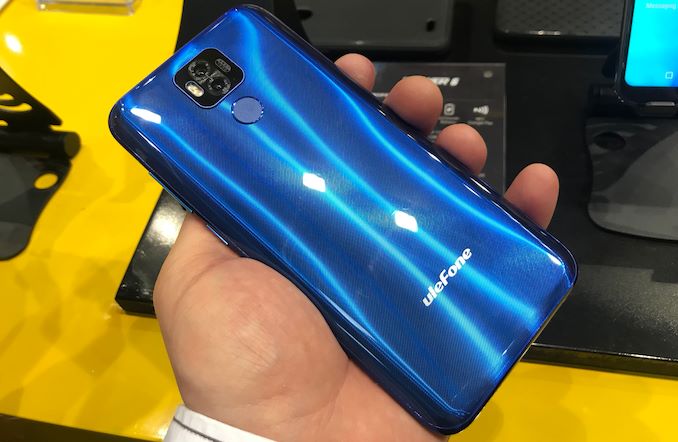 The Power 6 handset comes with a dual-module (21 MP RGB + 5 MP depth sensor) main camera with a flash, as well as a 21 MP front camera for selfies. Interestingly, the device supports both face and fingerprint-based authentication; typically we only see one or the other. As for physical interfaces, the smartphone has a USB Type-C connector for data and charging.

The star of the Power 6 is of course its 6,350 mAh capacity, which is around 80% larger than the average similarly-sized phone. So the Power 6 is designed to last considerably longer than its competitors. Ulefone's choice in SoCs should help a bit as well; with the P35's modest performance, the phone isn't being burdened by a high power draw SoC. Unfortunately the company is not listing any suggested battery lifetime or standby specifications for the phone, so we're just going to have to wait and see how much of that larger battery translates into additional runtime.
As for the phone's overall size, the Power 6 is about what you'd expect for a phone with a higher capacity battery. At 159 mm long, the phone's 2D dimensions are in-line with other 6.3-inch class handsets. However the larger battery does mean it's a bit thicker than comparable phones; at about 10 mm thick, it's 2-3 mm deeper than comparable phones. Though even with this size the Power 6 is easy enough to hold, and if you feel comfortable with large phones in general the Power 6 shouldn't cause too much trouble.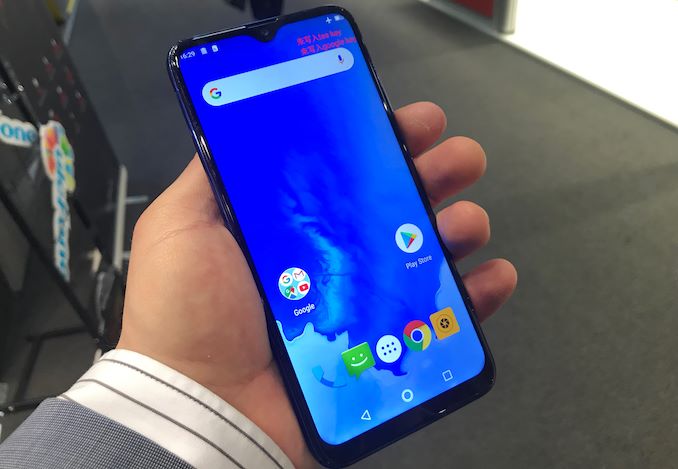 Ulefone expects to start selling its Power 6 sometime in June, with prices running around $250. This will put the phone decidedly in the mid-range category, a normally highly-competitive commodity market. In which case Ulefone will be counting on the Power 6's sizable battery to help it stand out in that crowded market.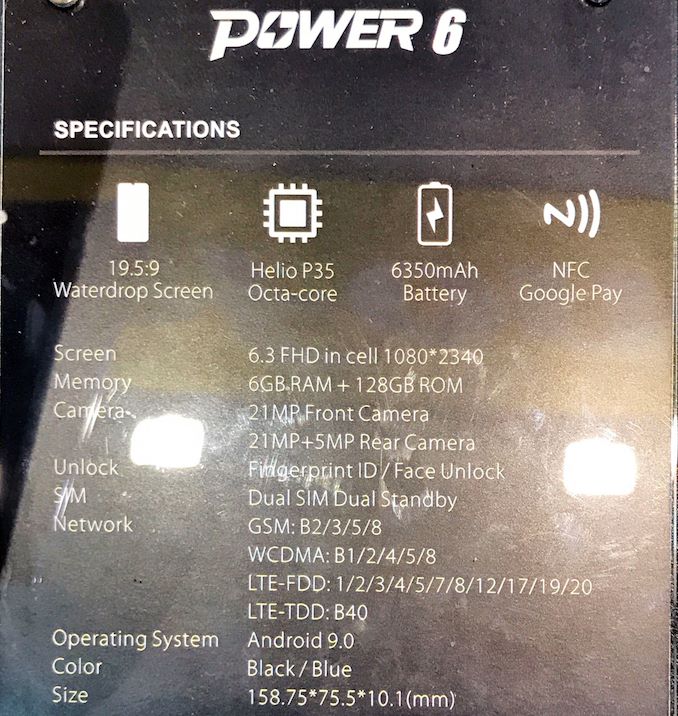 Related Reading:
Source: Ulefone