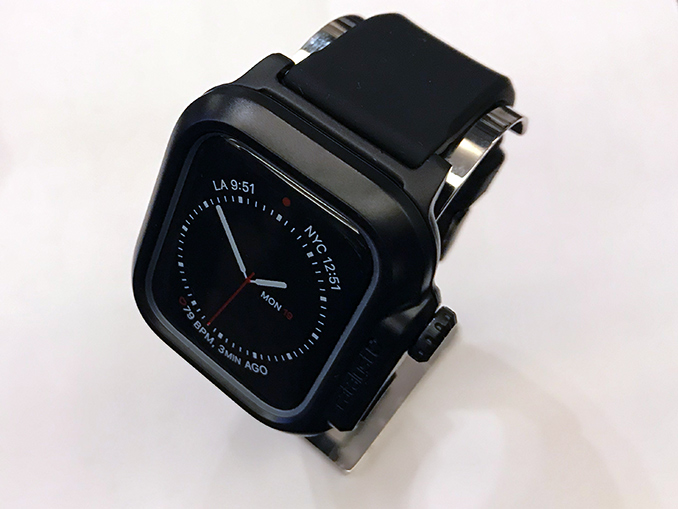 When smartwatches emerged several years ago, they were good enough to work as pedometers or count calories burned when their owner used an elliptical strider. However they were not water-proof, so even as basic fitness trackers, they couldn't monitor you during activities like swimming. Modern smart watches have taken this a step further and can be used in pools, but they are still not protected enough for anything deeper. Fortunately, there is a company called Catalyst that has protective covers and cases for many devices, including deep diving with Apple Watch.
The Catalyst Waterproof Case for the Apple Watch Series 4 for 40/44mm can protect the decide at an up to 100 meters (330 feet) depth. The case is comprised of a silicon capsule for an Apple Watch Series 4 as well as a two-piece frame made of very hard plastic. It also features a band that looks like Apple's silicon Sports Band, thought we haven't been able to confirm the material used for this one.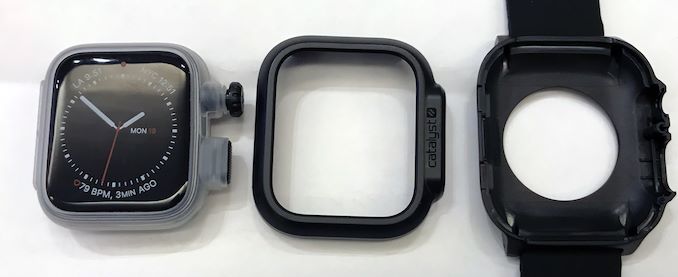 Being aimed at deep divers, the Catalyst Waterproof Case for the Apple Watch Series 4 is appropriately large and, frankly, looks pretty extreme. To ensure its water-tight seal, the case uses a screw to mechanically hold everything together.
And, unlike a lot of the other products we've seen at MWC this year, Catalyst's waterproof case for the Apple Watch is finished product that's already on sale. The 44mm will set you back around €77.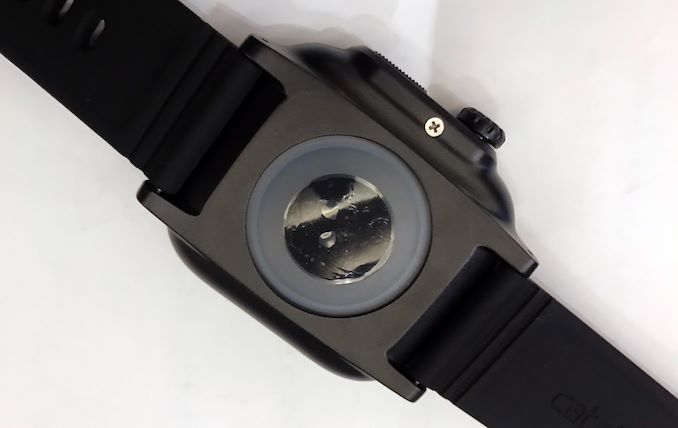 Meanwhile, the company also had the Catalyst Impact Protection Case for the Apple Watch Series 4 at the show. This is a rugged cover that is intended to protect the Apple Watch against 3-meter drops. Notably however, the device still relies on Apple's display protection glass, so you have to be careful in general. This product is available for €55. If you want to protect the display, there is a €22 screen protector available too.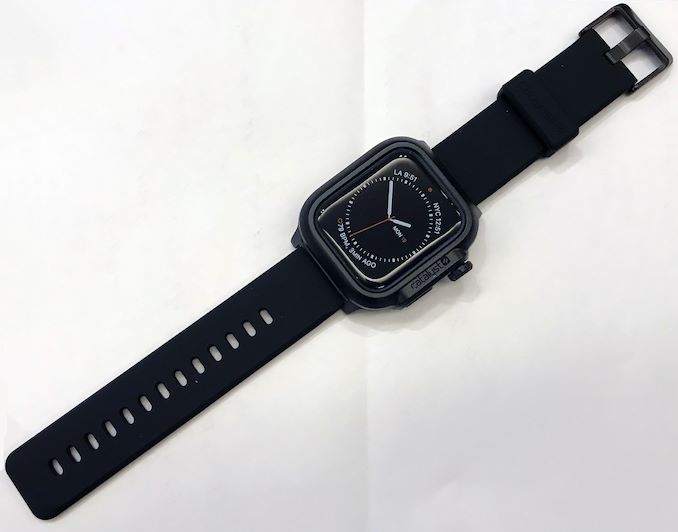 Related Reading: