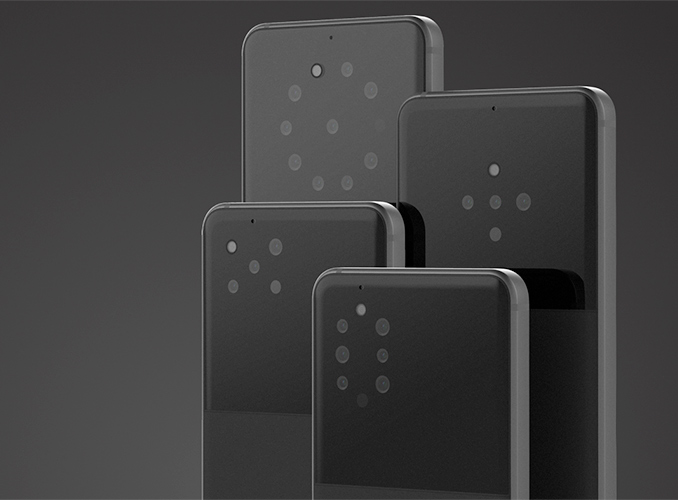 Xiaomi and Light, a computational imaging firm, have announced at Mobile World Congress that the two companies will be working together to develop new multi-module cameras for smartphones. The two companies promised that the jointly-developed cameras will feature DSLR-level capabilities, but did not disclose when the first product from the joint project is expected to come to fruition.
Light specializes on computational imaging solutions using multiple camera arrays. The company has gone so far as to develop their own chip that can work with 6, 12, or 18-camera arrays. And while Xiaomi and Light aren't specifying just how big of a camera array they're looking to develop, we're likely looking at something in the lower-bounds of those number, if only due to the limited size of smartphones. For reference's sake, a 6-module camera would be very similar to what Nokia has done for their Nokia 9 PureView.
Light has a custom ASIC chip that independently controls all camera modules to focus them, adjusts exposure levels per aperture, calculates the white balance, etc. After the camera modules capture their images, the ASIC fuses then together into one 'RAW' image that contains color and lighting/shadows information. After this part is done, the ASIC transfers the 'RAW' image for further processing to an application processor using two MIPI transmitters.
Based on the press release published by Light and Xiaomi, the two companies plan to develop not just one, but a number of imaging solutions for smartphones. So expect to see Light's tech show up in multiple Xiaomi smartphones.
Related Reading:
Sources: Xiaomi, Light