GPU Performance
GPU performance of the View20 is actually one of the things that should actually differ from what we've seen in the Mate 20's: the explanation here is related to the fact that the View20 promises a much improved SoC thermal dissipation solution in the form of a heat pipe system, while the Mate 20's did not employ any such dedicated solution.
For GPU and gaming performance, sustained performance is the key measurement metric as over the last few years we've seen devices vary a lot between their peak performance figures and their longer term thermally constrained figures.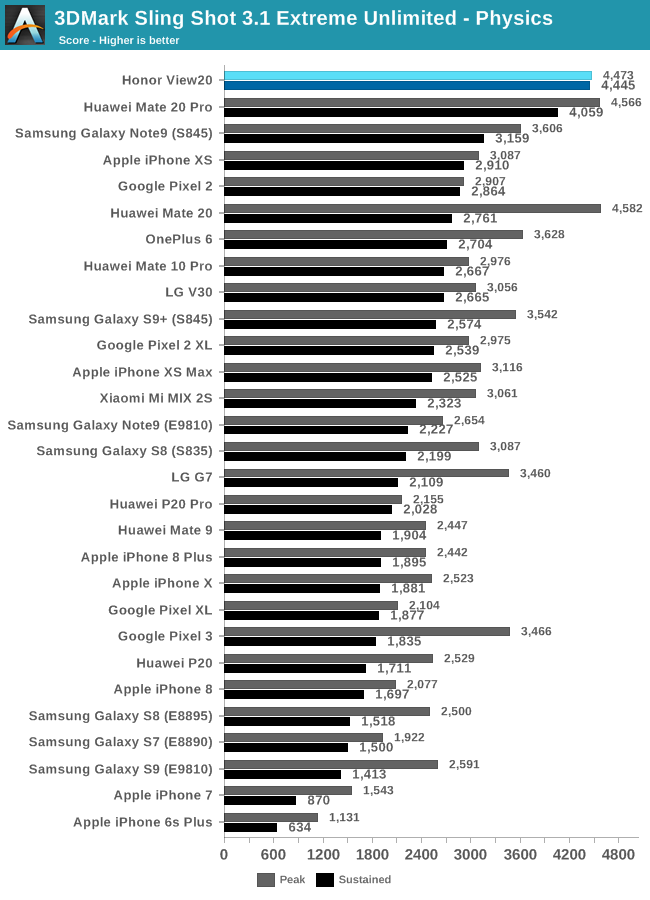 Starting off with 3DMark's physics test, the View20 actually ends up as the top performing device tested so far. Here its thermal dissipation solution as well as thermal throttling settings do allow the phone to post near its peak performance even though the phone had reached its peak thermal temperature and thermal envelope equilibrium after more than 30 minutes of load.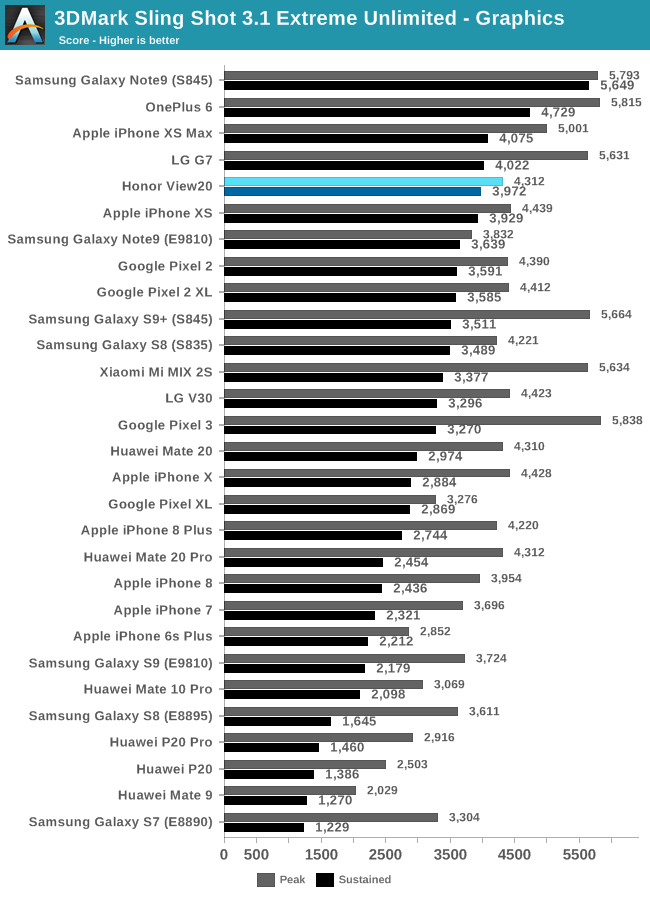 The graphics subtest also fares well for the View20. Although it again shows very good sustained performance figures near its peak, the Mali G76MP10 GPU in this case still lags a bit behind Qualcomm and Apple's solutions.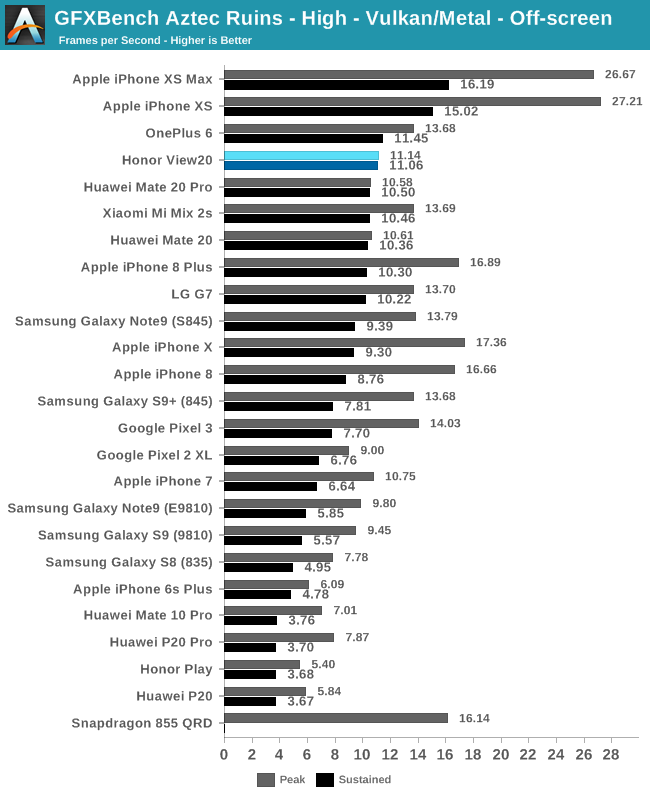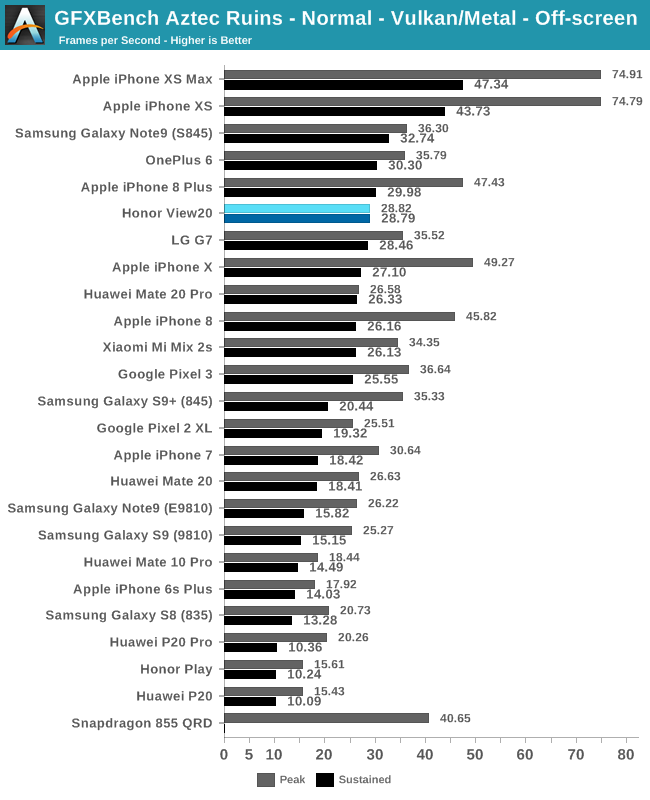 In both GFXBench Aztec benchmarks, the View20's sustained performance is again exemplary, showing no throttling even after long periods, but as before the absolute performance still is a bit behind Qualcomm and Apple's best.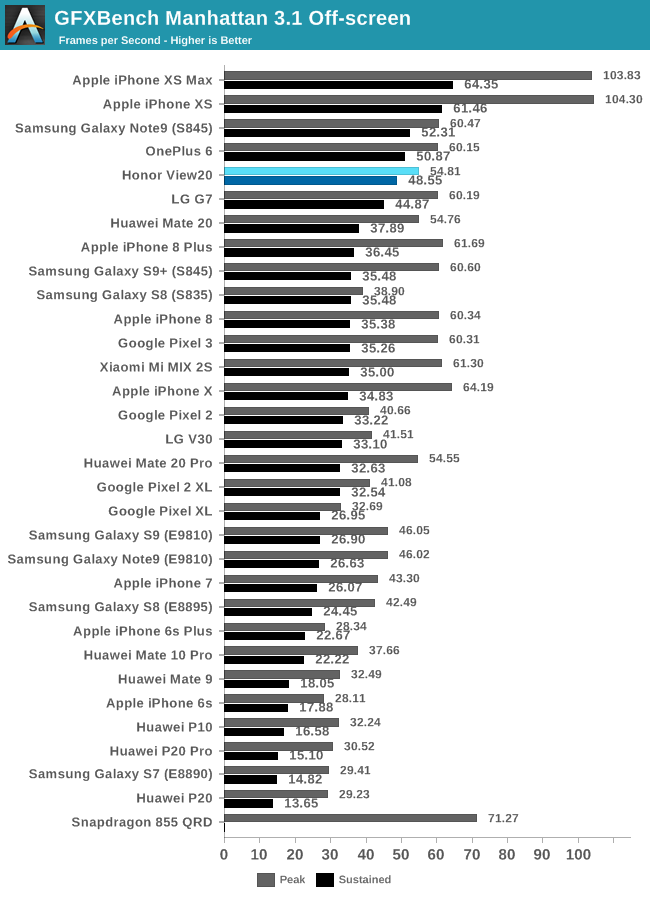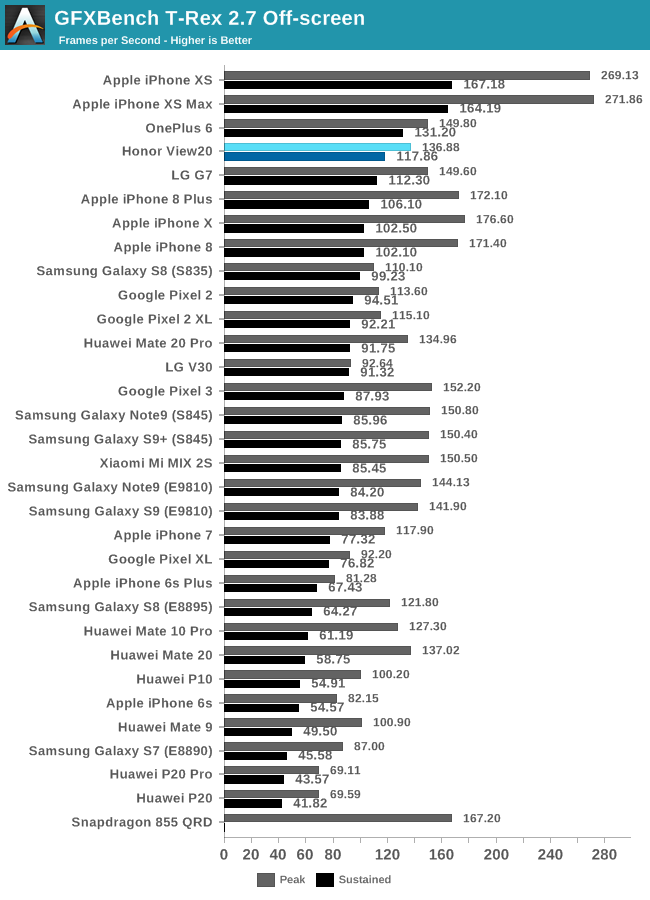 Finally, in the by now a bit more legacy GFXBench tests, we again see the View20 beat the sustained performance offered by the Mate 20 and Mate 20 Pro with the same Kirin 980 chipset.
Overall, the View20's gaming performance looks to be quite good – its peak performance isn't quite up to par with the latest generation chipsets, however its sustained performance is quite excellent due to the what looks to be Honor's new heatpipe SoC thermal dissipation solution. The end-performance ends up around between some of the better Snapdragon 845 devices we've seen in 2018 – which is actually a good place to end up in given Kirin SoC's rather disappointing showings in the last few generations.