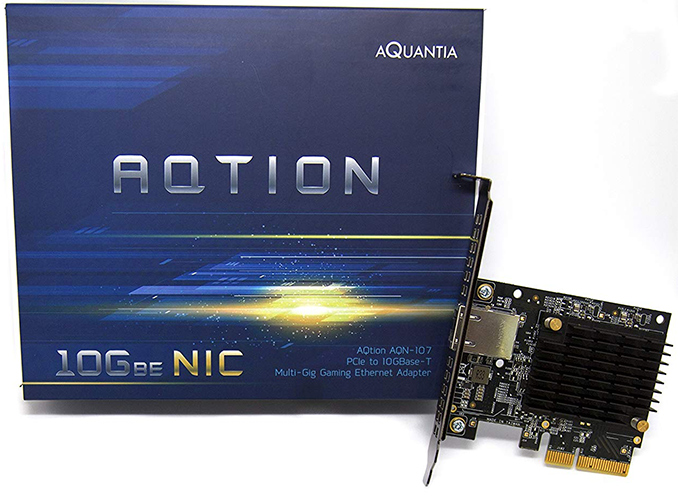 On Wednesday, Aquantia started to sell the gamer edition of its AQtion AQN-107 multi-gig network card. As the name implies, the 10 GbE NIC is aimed at demanding gamers as well as enthusiasts who are after the best network performance.
Aquantia's gamer edition AQtion AQN-107 card is based on the company's AQC107 (10 GbE) network controller that supports various BASE-T standards, including 100M, 1G, 2.5G, 5G, and 10G over an RJ45 connector using Cat5e/Cat6 cabling. The card uses a PCIe 3.0 x4 interface and comes on a black reference design PCB featuring an aluminum heat spreader that 'emphasizes' its gaming nature.
The key feature that differentiates gamer edition AQtion AQN-107 card from regular multi-gig network adapters from Aquantia is the company's in-house developed gaming prioritization software. This will seem similar to the software tools offered by the Rivet Networks Killer network controllers, however both solutions approach the issue differently internally. Right now, Aquantia has three levels of prioritization supported by its software, but the company continues to work on this product.
Aquantia demonstrated a gaming rig outfitted with its AQtion AQN-107 card as well as the software at Computex. After trying the setup out, we can confirm that the software works and manages to reduce latency when priority modes are enabled and network traffic is being directed at mulitple sources.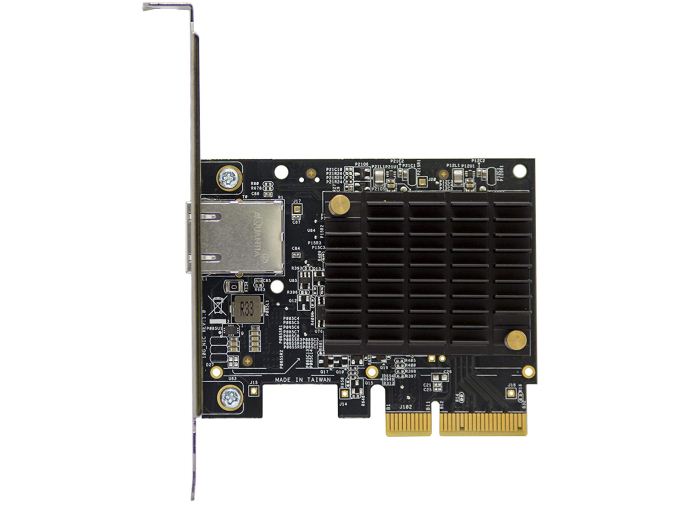 The Aquantia Gamer Edition AQtion AQN-107 10 GbE network card is currently available from Amazon for $89.99.
The market of gaming PCs is not the most important one for Aquantia, especially in the light of the fact that there are virtually no affordable consumer-grade multi-gig switches. This partly explains why the card is currently available only from Amazon and why Aquantia is selling it under its own brand. In the meantime, it is evident that the company needs to address the market of demanding consumers with its 10 GbE offerings in a bid to establish itself a name among gamers to ensure successful competition against other multi-gig players in the future.
Related Reading
Source: Aquantia