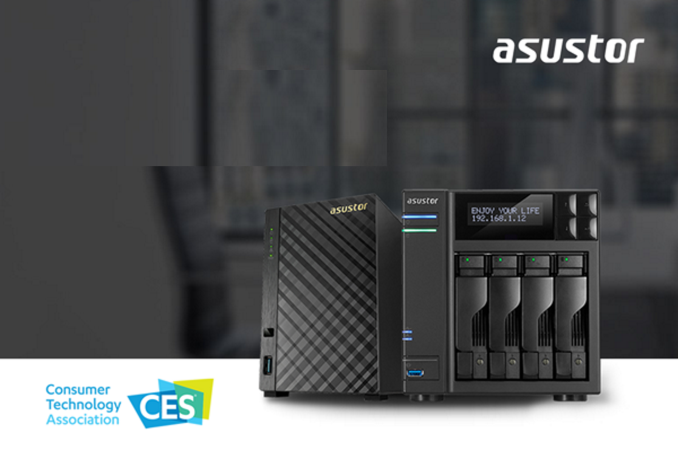 Asustor took the opportunity at CES 2018 to launch their AS4000 NAS series. It will have two SKUs - the 2-bay AS4002T, and the 4-bay AS4004T. While there are plenty of 2- and 4-bay NAS units in the market to choose from, this series stands out for a unique hardware feature - we believe these are the first 2- and 4-bay ARM-based units to come with a 10GBASE-T network interface. 10G has finally started to appear in home consumer equipment. Switches such as the Asus XG-U2008 and the Netgear GS810EMX Nighthawk Pro, 10G add-in cards such as the Asus XG-C100C, and even non-workstation enthusiast desktop motherboards with 10G capabilities built-in (eg.: ASRock Z370 Professional Gaming i7) are slowly, but surely, bringing 10G mainstream.
There are ARM-based SMB NAS units with 10G ports (usually SFP+ connectors) already in the market. Almost all of them are based on SoCs from Annapurna Labs . The current crop of SoCs from Annapurna Labs all use the Cortex A15 ARMv7 CPU. 10GBASE-T has typically been restricted to high-end x86 units. The Asustor AS4000 series changes that. It uses the Marvell ARMADA 7020 dual-core Cortex A72 processor (88F7020). This makes the Asustor AS4000 series one of the first ARMv8-based home consumer / SOHO NAS unts in the market.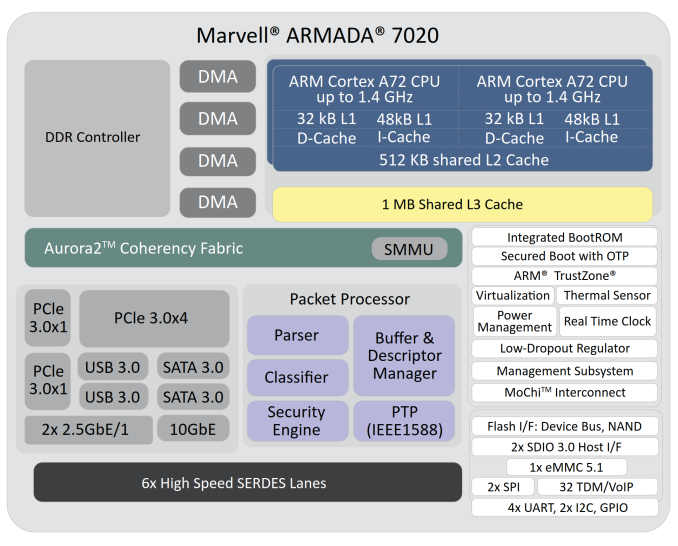 The Marvell 7K Embedded Processor for Gateways and Network-Attached Storage Units
Asustor has a new industrial design for the AS4000 series, with screwless installation capability for the hard drives. Hot-swap is also supported. The front panel has also been redesigned to make it dustproof. The units come with 2GB of DDR4-2400 memory. There are 2x 1Gbps ports in addition to the 10GBASE-T port.
On the software side, Asustor is continuing to improve the features of its OS - the Asustor Data Manager (ADM). ADM 3.1 is in beta right now and features support for SSD caching and RAID scrubbing amongst a host of other new features.
The AS4000 series is set to come to market later this quarter. Pricing was not announced, but it is likely that it will come in-between that of the AS31/32 series and AS61 series. That would put the AS4002T between $259 and $290, and the AS4004T between $395 and $460. 10GBASE-T NAS units with those price points are sure to increase the adoption of 10G Ethernet in the home / SOHO market.
Source: Asustor