Performance Metrics - I
The CompuLab fitlet-XA10-LAN was evaluated using our standard test suite for low power desktops / industrial PCs. Not all benchmarks were processed on all the machines due to updates in our testing procedures. Therefore, the list of PCs in each graph might not be the same.
Futuremark PCMark 8
PCMark 8 provides various usage scenarios (home, creative and work) and offers ways to benchmark both baseline (CPU-only) as well as OpenCL accelerated (CPU + GPU) performance. We benchmarked select PCs for the OpenCL accelerated performance in all three usage scenarios. These scores are heavily influenced by the CPU in the system. It was very surprising to see that the AMD A10 Micro-6700T with unlocked TDP can easily outperform Bay Trail and Braswell-based passively cooled NUCs. In fact, only the much costlier and larger Logic Supply NUCs are able to perform better than the Compulab fitlet-XA10-LAN in the Futuremark benchmarks.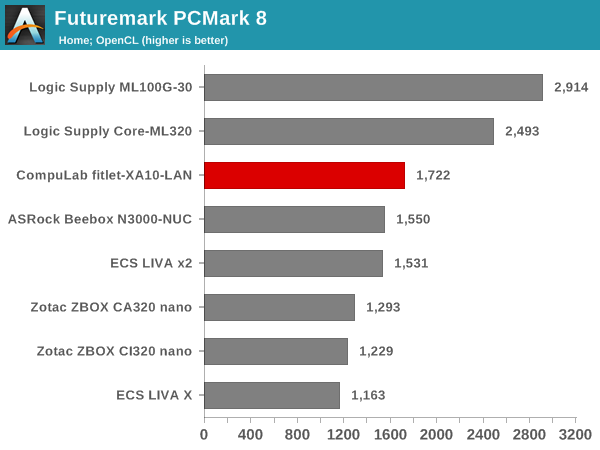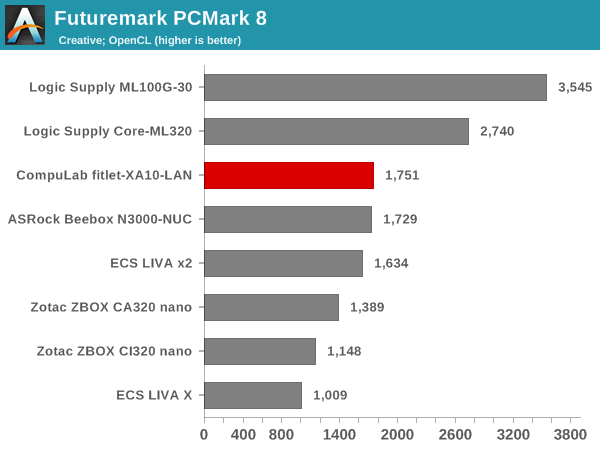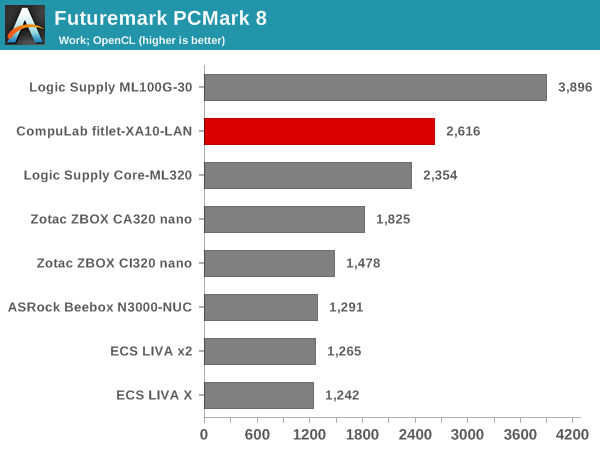 Miscellaneous Futuremark Benchmarks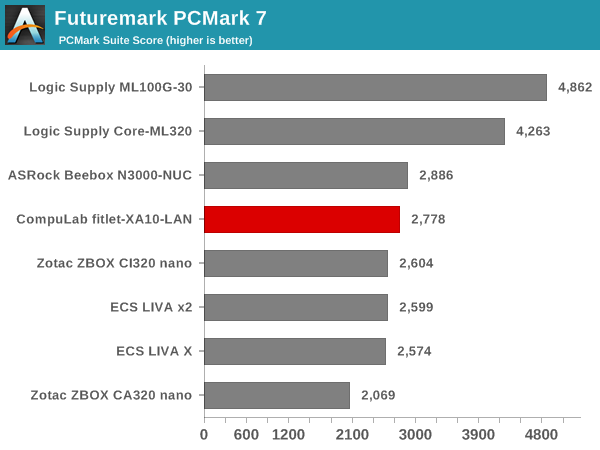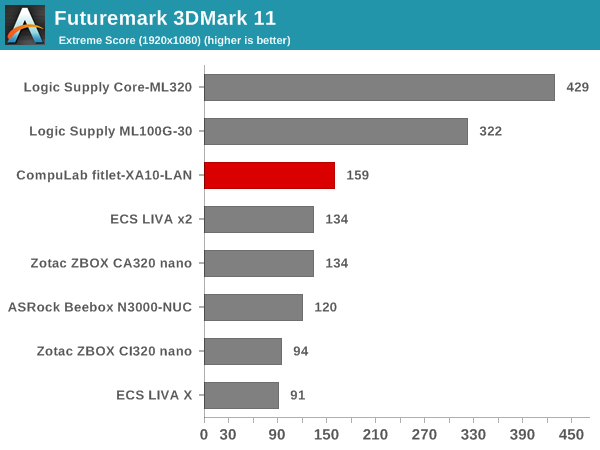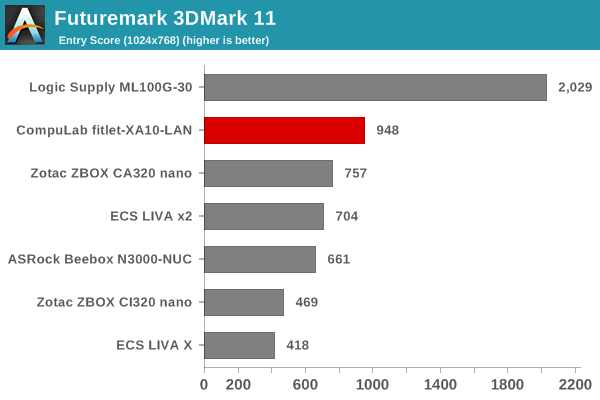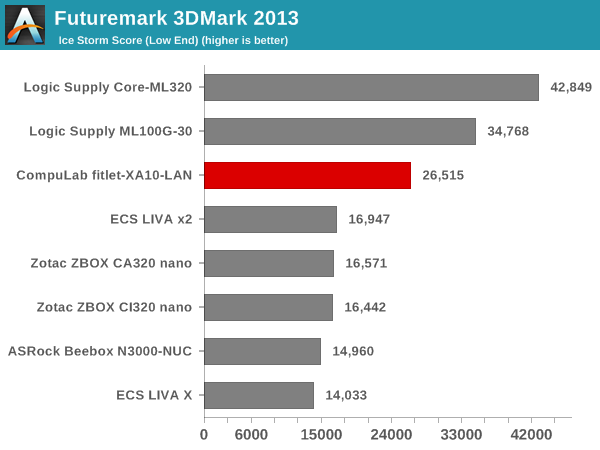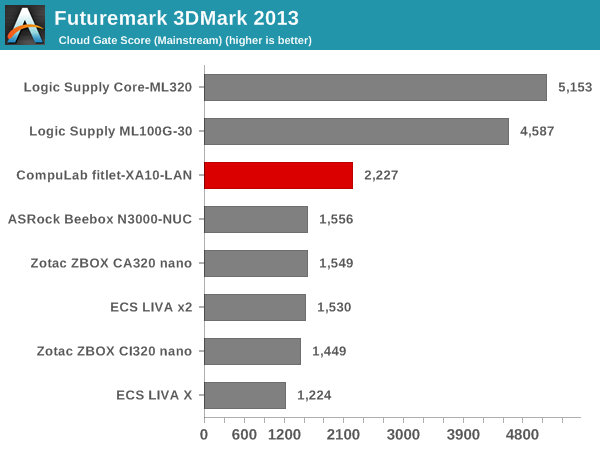 3D Rendering - CINEBENCH R15
We have moved on from R11.5 to R15 for 3D rendering evaluation. CINEBENCH R15 provides three benchmark modes - OpenGL, single threaded and multi-threaded. Evaluation of select PCs in all three modes provided us the following results.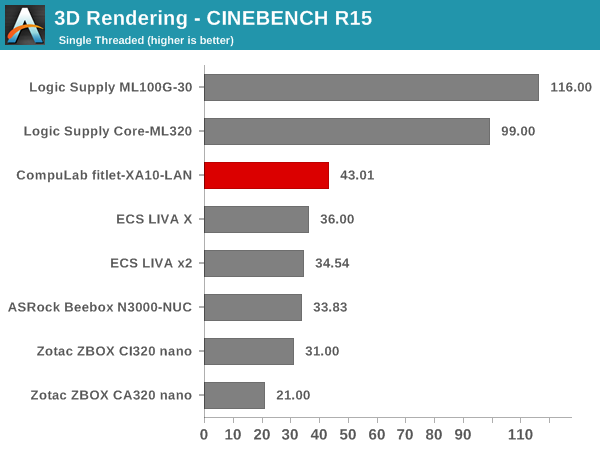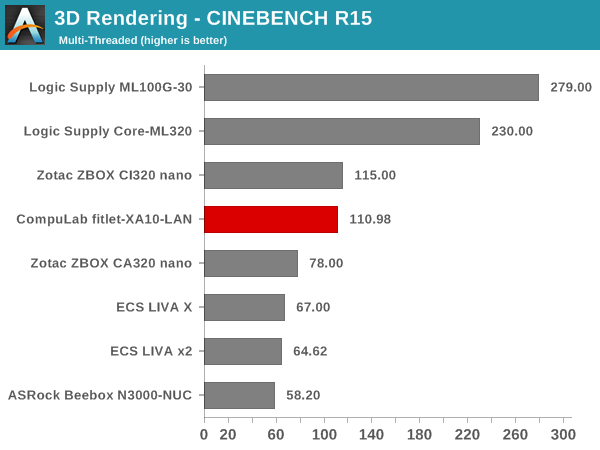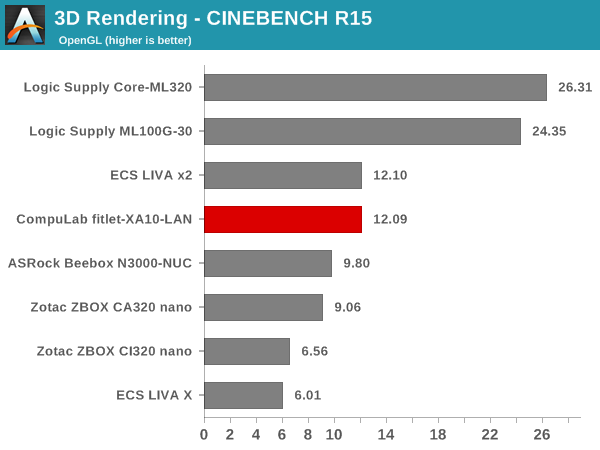 The results are similar to what one might expect based on the Futuremark benchmarks.