Application and Futuremark Performance
While we've said before that Intel Core i7-2637M performance is pretty much a known quantity, Acer's TimelineU M3 takes things in a different direction. This is a 15.6" notebook that has dimensions comparable with Dell's XPS 14x and 15z, and a GPU that's at least theoretically well beyond either. At this juncture it's now worth seeing if the i7-2637M is a huge hit compared to, say, a standard voltage i5.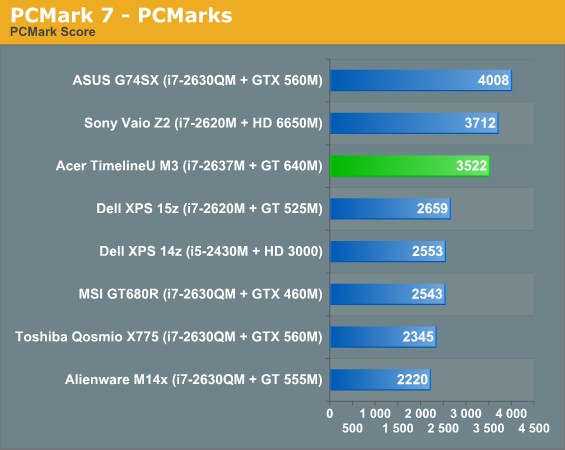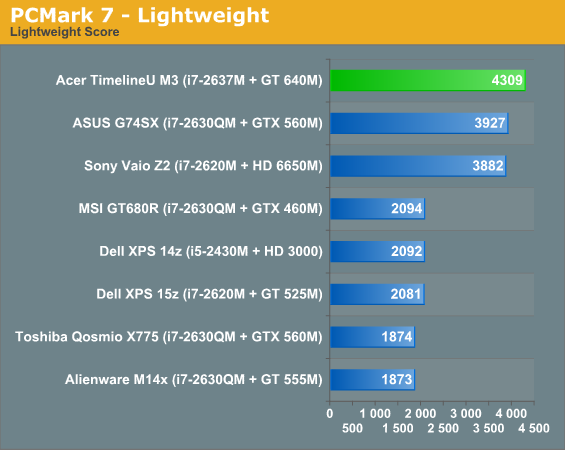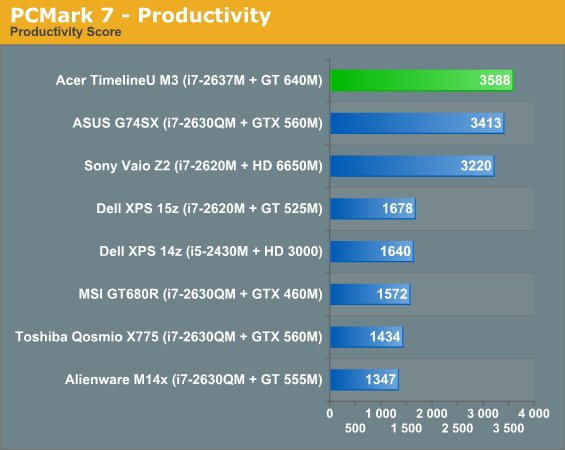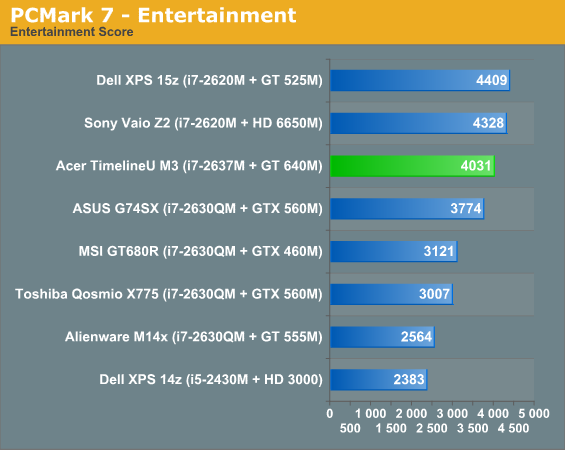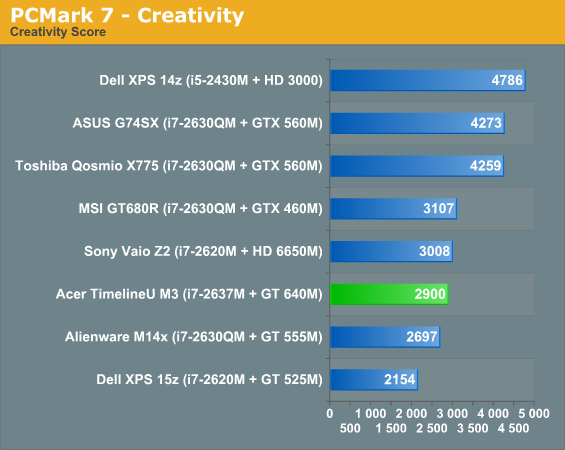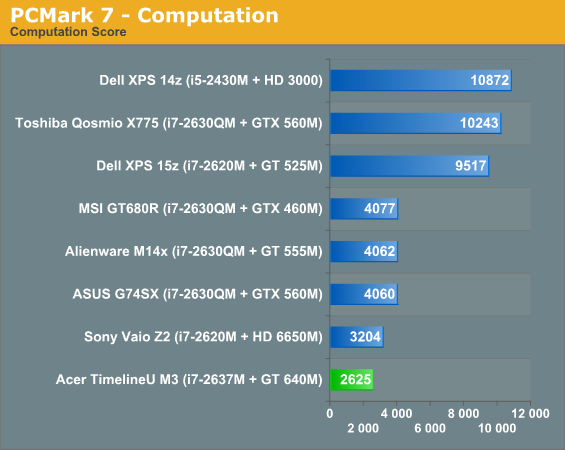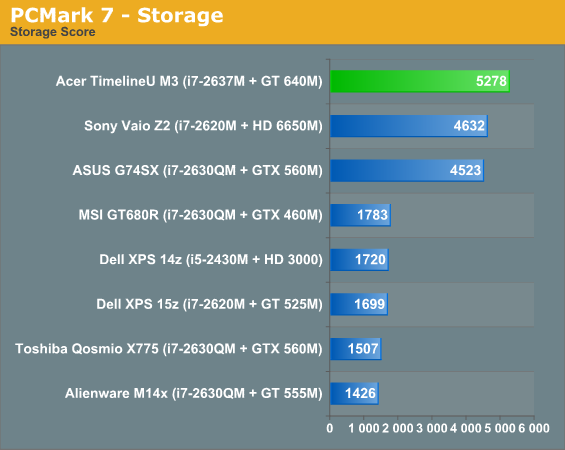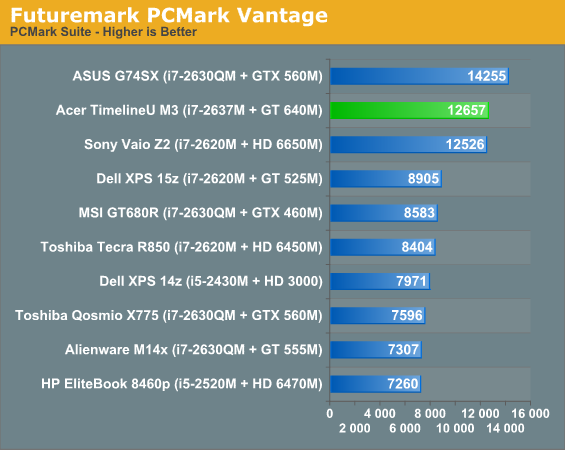 PCMark skews happily and heavily towards the reasonably fast SSD in the M3, despite that SSD only running at SATA 3Gbps speeds. The Computation benchmark also skews towards Intel's QuickSync, and it appears some of NVIDIA's drivers used to defer to the IGP during PCMark7. Let's see what happens when we shift the focus entirely to the CPU proper.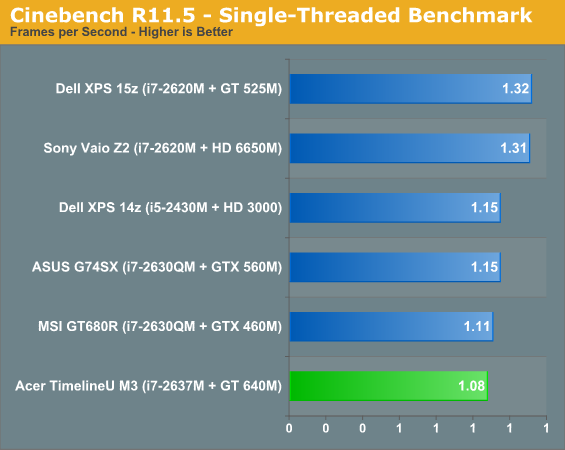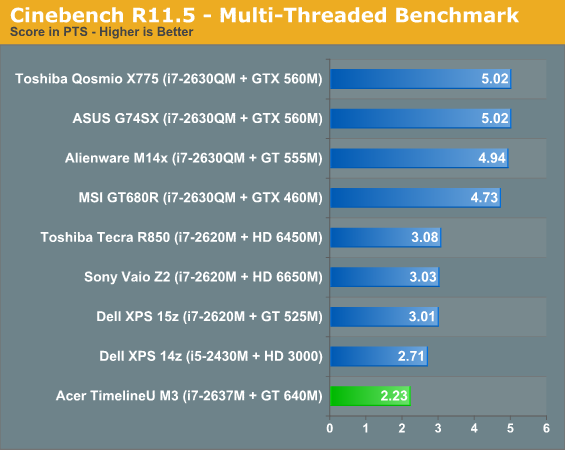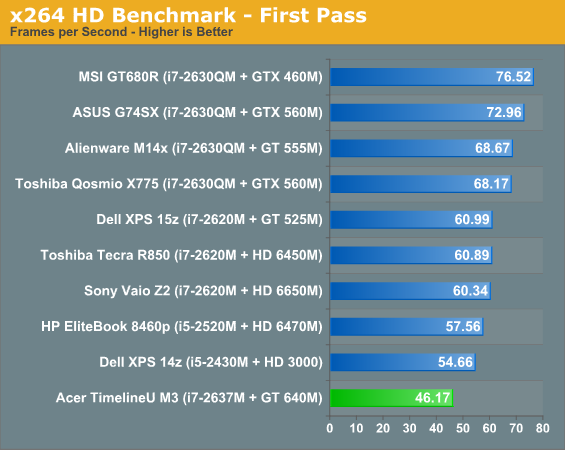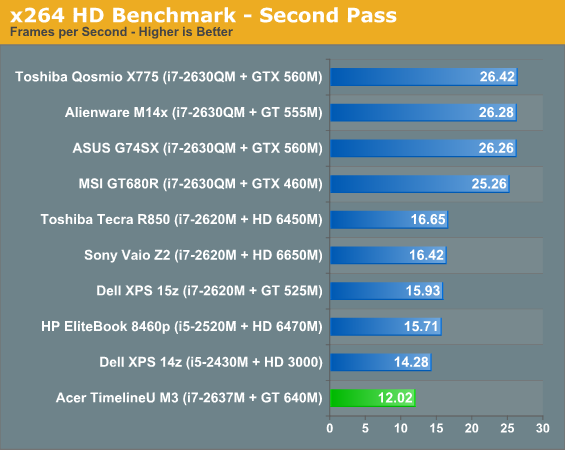 Unfortunately things just aren't so rosy once standard voltage CPUs are added to the equation. The i7-2637M doesn't perform poorly, but run-of-the-mill i5s do produce a good lead on it, and anything with four cores demolishes it as expected.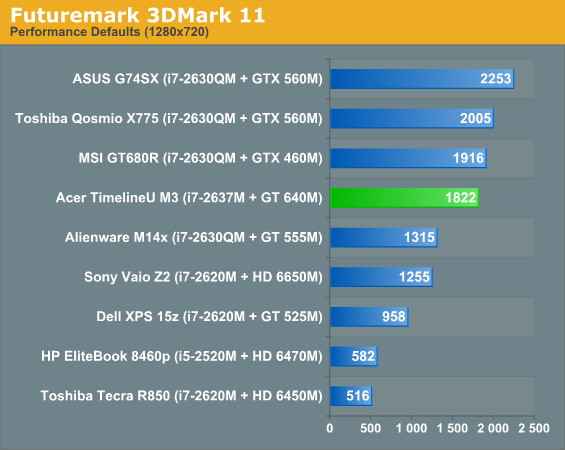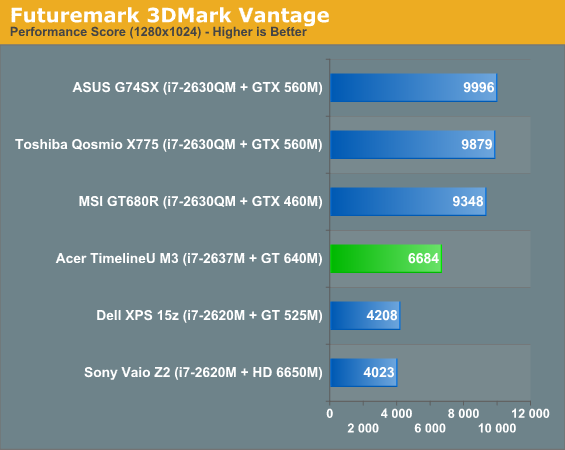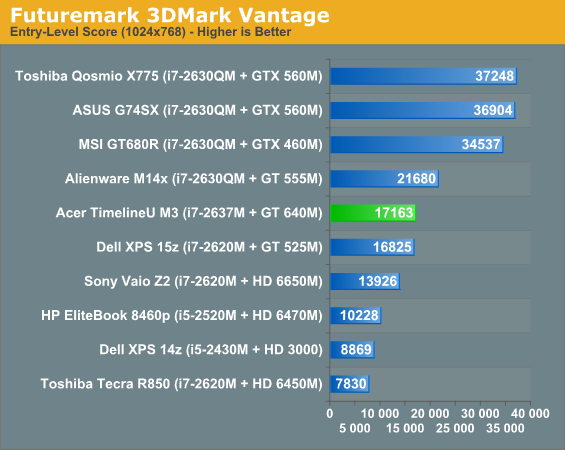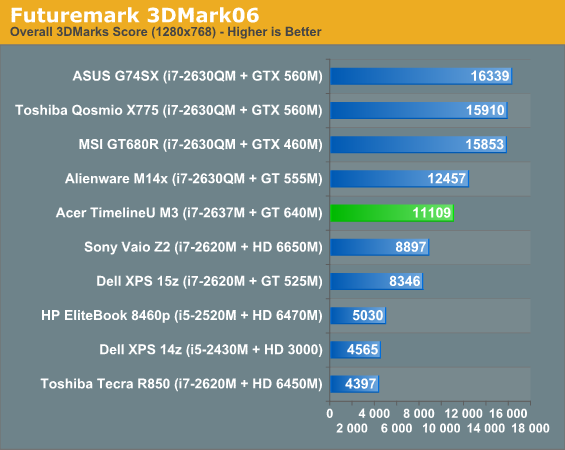 On the other hand, 3DMark approves of the GeForce GT 640M's substantial shader power. We don't have any systems with the GT 540M on our chart, but given how the 640M is nipping at the M14x's GT 555M's heels, it's reasonable to assume the 640M is able to largely demolish its predecessor. What's interesting is seeing how the 640M's 384 CUDA cores compare to the GTX 460M/560M in practice, both of which have just 192.