Going Cheap: Netbooks and Chromebooks
Sometimes all you want is a really inexpensive laptop that you can carry with you all day, without worrying about finding somewhere to plug in. For this market, there are really two hardware platforms to look at: Intel's Atom and AMD's Brazos. In terms of size, "netbook" means different things to different people, but we'll confine the discussion to 10.1", 11.6", and 12.1" offerings—the latter being important for getting the faster dual-core Brazos (AMD E-series) processors. Let's start with the AMD recommendation first.
Recommended Netbook
Somewhat surprisingly, even a year after the Brazos launch, laptops with the C-series processors remain rather sparse. A quick look at Newegg for instance shows only a few C-series laptops, most of them from Acer; the two laptops that aren't from Acer come from ASUS, and let's just be clear: we're not interested in a 15.6" laptop with a C-50 or C-60 processor—or even the higher clocked E-350 and E-450 offerings. If you're going to use a Brazos APU, we don't see any need for a larger size chassis. Once we whittle down the list to 12" or smaller, it shouldn't come as much of a surprise that we end up back at our Editors' Choice HP dm1 yet again.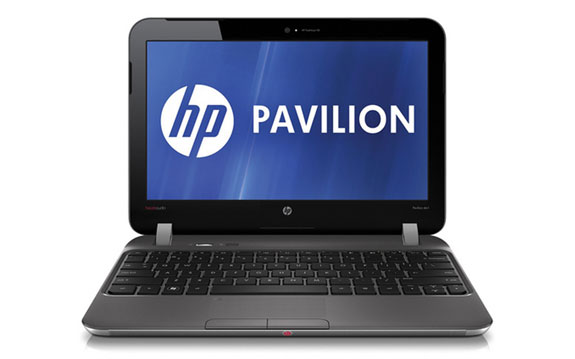 Everything you need in a netbook: HP dm1 for $480 ($50 mail-in rebate available)
The price is a bit lower than the last time we mentioned it, and there are a few minor upgrades. $480 (with a $50 rebate) will get you 4GB RAM, a 320GB 7200RPM hard drive, and the 1.65GHz E-450 processor. The overall build quality is still one of the better Brazos offerings, and while the display is only average quality, that's hard to avoid in the sub-$500 laptop market. Battery life is quoted at up to 9.5 hours, which is close enough to what we measured that we'll go with it.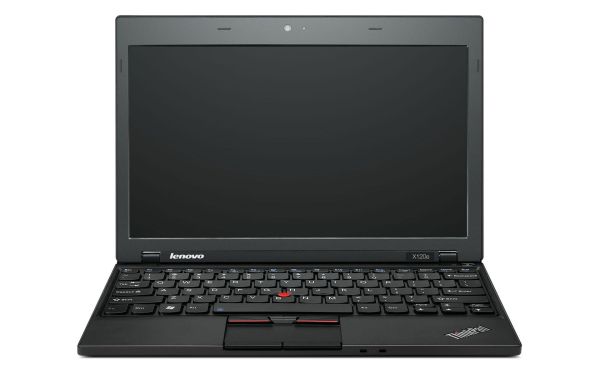 ThinkPad quality for the same price: Lenovo X120e for $435
As an alternative—and in many ways, it's actually better than the HP dm1—consider the Lenovo ThinkPad X120e. Normally it's priced over $500, but Lenovo has some great sales going on most of their product line right now. You can currently get the X120e with 4GB RAM, E-350 APU, and a matte display for under $500 direct from Lenovo, or if you don't want to custom configure your system you can get the same thing for $435 shipped. HP has the edge (by a very slim margin) with an E-450 over the E-350, but for most users it won't matter.
What if you're willing to give up some performance and/or features to get the price even lower? You'll have to give up on the E-350/450 in that case and opt for the AMD C-50/60 in its place. The results is still more flexible than Atom (particularly in multimedia workloads), and you can get the price under $300 with the current sales. As noted, only Acer and ASUS appear to be shipping small netbook-class systems with C-series APUs, and between the Acer and ASUS offerings our pick would be the 12.1" ASUS Eee PC 1215B, currently going for a clearance price of $260 (but with only 1GB RAM).
Acer's alternatives still have their undesirable floating island keyboard, but they compensate with other features. The Acer AO522 gives you a 10.1" C-50 netbook with 1GB RAM for $290, while the Acer AO722 bumps up to an 11.6" chassis and stuffs in 4GB RAM, a 500GB 5400RPM HDD, and a C-60 APU for $350. The C-60 is more desirable than the C-50, thanks to Turbo Core on both the CPU and GPU, but is it worth a lesser quality keyboard and an increase in price of $70? Probably not.
Atom Netbook Recommendation
While we'd say Brazos is pretty much universally faster than Atom, it's not necessarily cheaper and thus there's still a potential market for Atom-based netbooks. You can get great battery life and a small form factor, with performance that's still "fast enough" for basic office/email/internet use. What we wouldn't recommend for Atom netbooks is using them for multimedia content (HD videos especially), practically any form of gaming, or even use with Flash applications/games. If you're okay with that stipulation, then Atom netbooks can be a handy secondary/tertiary device. Atom is also the platform of choice for Google's Chromebook initiative, which we'll cover below.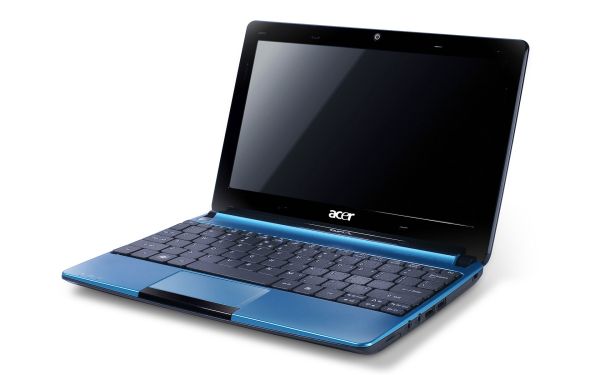 Go cheap or go home: Acer Aspire One D257 for $230
If you're in the market for an Atom netbook, price has to be the overriding consideration—see above for the $260 Brazos C-50. While there are many Atom netbooks out there, few of them are available for less than the low water mark that Brazos sets. We're not handing out awards for build quality or features, but when it comes to lowest price possible it's hardly a surprise to see an Acer netbook hit the mark. Short of any major sales, it looks like the Acer Aspire One D257 is the cheapest Atom N570 netbook around right now, going for $230 online, although it does skimp on the battery capacity to get there. If you want an Atom processor with a decent battery, you're back into the $270+ range, at which point we just don't feel Atom makes sense.
What about Atom Chromebooks?
So we're pretty bearish on the current Atom netbooks, but there's another mobile contender in town, and so far it's Atom-only hardware: the Chromebook. Right now there are only two Chromebook manufacturers shipping hardware, Acer and Samsung. We've covered their announcements, but more importantly we now have review samples from both companies in hand. So, which is the better Chromebook, and what do we think of Chrome OS in general now that it's matured since our original look?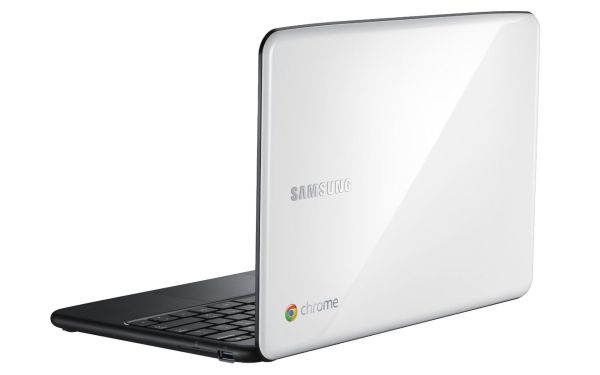 Chomebook, because you dislike Windows: Samsung Series 5 WiFi for $350
Not surprisingly, the choice between the two models largely comes down to price vs. quality. I only received the two Chromebooks this week, so I haven't had a lot of time to use them, but while the keyboard layouts are identical the keyboards are not. Acer goes for their "floating island" keys and Samsung uses chiclet keys; of the two options I definitely prefer the Samsung keys. Samsung also has a nicer looking build, and a better display in some respects—maximum brightness is slightly higher and it has a matte finish rather than going glossy. While neither display is high contrast, the Samsung fares better outdoors thanks to its non-reflective nature. Take all of those elements together and which Chromebook comes out on top? The Samsung Series 5. However, the $50 savings of the Acer still makes it viable.
Outside of the actual hardware, Chromebooks are interesting for the change to a largely cloud-oriented computing experience. While there is some support for local storage, doing things like accessing files stored on other networked PCs isn't something you can do. You store your documents in the cloud and everything else comes via the Chrome browser, so unless you have a home web server where you store your files, a Chromebook is for media consumption and cloud/Internet work. I'm sure others will take to the switch much more readily, but for someone entrenched in my usage patterns of Word, Excel, Thunderbird, and Photoshop as my primary applications (outside of the web browser), it can be a bit too much.
Where the Chomebooks do impress is in their ability to use relatively slow hardware (e.g. Atom CPUs with 1GB RAM) to deliver a decent web experience. Sure, a fast laptop or desktop PC will still load pages quicker than a Chromebook, and certain content (e.g. HD YouTube videos) proves too much for the platform (at least until the next CPU/GPU update). But if you're interested in some comparative performance results, SunSpider 0.9.1 checks in at 1346ms, which is still 25% faster than the fastest tablet we've tested to date in that particular benchmark (ASUS' Eee Prime Transformer). For general web surfing, Chromebooks feel quite a bit better than regular Windows netbooks, though there are still areas where they fall short (Flash games, HD videos, and other similar content is too much for the Atom N570 + GMA 3150).
If tablet hardware is fast enough for most Internet related tasks, Atom Chromebooks are right in the mix (minus the sluggish GMA 3150 graphics—I do feel like Chromebooks can still benefit from a faster GPU, particularly for multimedia consumption; it would be very interesting to see a Chromebook based on AMD's C-60). For some, that's good enough and the price, size, and battery life are right. There's also the novelty factor—using a Chromebook very much changes the way you do things, which some enthusiasts might enjoy. For most others, however, a "normal" laptop is still the way to go—particularly when we consider that you can get Windows netbooks with reasonable hardware for around the same price as the least expensive Chromebook.