After giving us a look at OS X 10.7 Lion in its WWDC keynote today, Apple turned to what is seen as the more important of its OS platforms at the moment: iOS.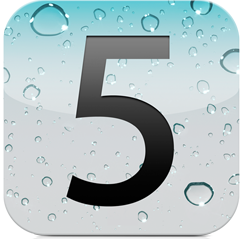 iOS 4 is still a perfectly usable smartphone and tablet operating system today, but advances made by both Google's Android and Microsoft's Windows Phone 7 have made it look a little long in the tooth. With iOS 5, Apple must both keep pace with its competitors advances and outmaneuver them in other areas.
First, let's talk availability and system requirements: iOS 5 will be available after Lion, at some unspecified date this fall. Apple didn't talk at all about a new iPhone onstage (meaning that, as the rumor mill has long suggested, we probably won't see a new iPhone this summer), so it's uncertain whether iOS 5 will show up along with revised hardware, or whether it will be used to help modernize the iPhone 4 and iPhone 3GS that Apple is currently selling.
That leads us to system requirements, where the news is happier: iOS 5 will support all the same devices that iOS 4.3 does, meaning that the iPhone 3GS, the iPhone 4 (both GSM and CDMA), the 3rd and 4th generation iPod Touch, the iPad and iPad 2, and the new Apple TV will all get iOS 5 when it comes out. Apple didn't say whether any major features would be left out for older devices - the iPhone 3G, as you may remember, didn't get multitasking or Home screen wallpaper support with the iOS 4 update, and it took a significant speed hit as well - but the speed (and, perhaps more importantly, the RAM) gap between the current crop of iOS devices and the previous generation isn't as wide as that between the 3GS and the 3G.
We'll most likely see some features excluded from older devices just because they're older devices (as we did when the Find My iPhone app was made available free of charge), but none of the iOS 5 features Apple talked about today seem like anything that older hardware will be technically unable to handle.
Now, on to the features: as with OS X, Apple is advertising a hyperbolic number of new features (200) in iOS 5, but they chose to focus on ten of them. Continue reading for a brief overview and analysis of those features.