I get some sort of odd satisfaction when Apple releases a product whose fundamental improvement is a new CPU. It happened when Apple first announced the MacBook Air, and it happened once more with the new iPhone 3GS: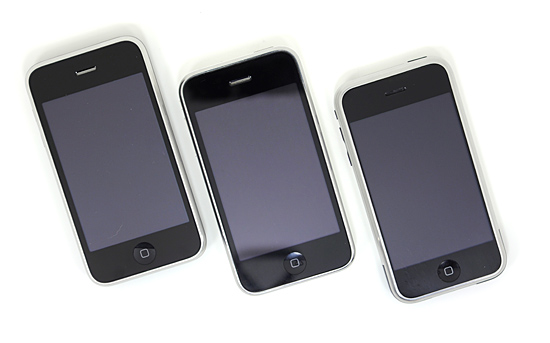 From Left to Right: iPhone 3GS, iPhone 3G, iPhone
From a distance you can't tell it apart from the iPhone 3G, which itself was arguably a step back in design from the original aluminum iPhone. But Apple products only sell because they look pretty right? How on earth would Apple ever justify selling an iPhone 3GS whose fundamental improvement is inside its pretty plastic?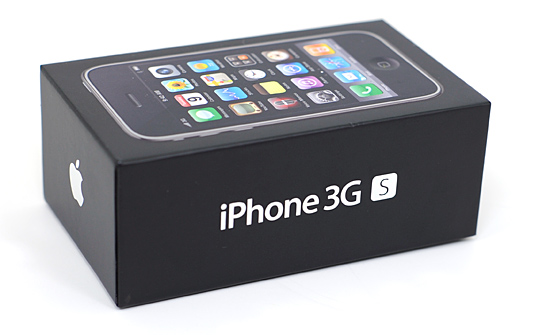 To make matters worse, Apple has trained its users to expect significant changes in styling and UI on a regular basis. Just look at the progression of Mac OS X over the past several years. However, even with the latest iPhone OS release and significant technological pressure from Palm, the UI remains unchanged.
Competing against Microsoft and the other smartphone makers was pretty easy. Just do what they did, only better. But here we have the latest iPhone and it's already behind the Palm Pre in a number of key features. Uhoh.
Yes, the S stands for Speed with the new iPhone 3GS but is that enough to keep this train rolling? We needed speed last year with the iPhone 3G, and all we got was a faster modem and lower battery life. Now we need multitasking support and we finally get a faster processor. Apple seems to be one step behind in the needs department, which is the perfect recipe for a company like Palm to step in and surprise.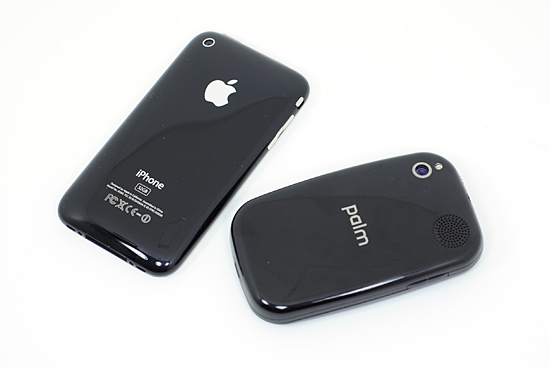 Stepping away from the broader picture for a moment, Apple heads and haters alike can both appreciate the technology behind the 3GS, because the transition itself echoes what we've seen happen in the PC industry over the past two decades.
In my first iPhone 3GS article I compared the CPU upgrade to what we saw going from the 486 to Intel's Pentium processor in the mid 1990s. Perhaps we need a quick refresher in CPU architecture? I'll see if I can keep this succinct.