Introduction
They say that beauty is in the eye of the beholder. The Dell Studio XPS 16 is certainly an attractive laptop - fingerprint collecting ability notwithstanding - but what will really catch your eye is the LCD. As mentioned in an earlier blog, the LCD on the Studio XPS 16 has the highest color gamut of any display that we have tested to date, and this is definitely something you notice when using the laptop.
If you've been looking for a laptop with a good LCD, you can probably stop reading this review right now. Yes, the display on the Studio XPS 16 is that good. Of course, we need to clarify that we are talking about the upgraded LCD and not the default 720p option. The upsell is a 1080p LCD with RGB LED backlighting, which tacks on a hefty $250 to the price. Is it worth the money? That depends on how much you use your laptop for graphics work, watching movies, etc. Keep in mind that you can find plenty of desktop LCDs that are larger and offer similar quality for not much more than $250. However, you can't really use that sort of display while you're on the road.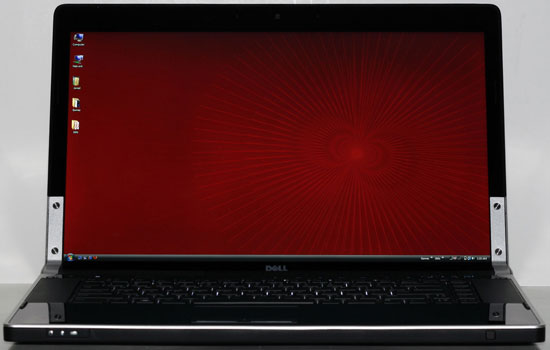 Before we get into the actual review, it might be good to review Dell's overall classification of the Studio XPS line. At the top of the performance and price spectrum, Dell caters to enthusiasts with their Alienware brand products. The XPS and Studio XPS offerings come next, targeting computer users interested in performance and features without breaking the bank. The remaining options come under a variety of names, with the Studio line focusing on consumers that are interested in styling. There are other consumer and corporate/business brands, but the main thing to keep in mind is that the XPS/Studio XPS products are upper midrange or high-end offerings.
So what does the Studio XPS 16 offer in terms of features and performance, and how much will set you back? Let's take a closer look.