We'll start off our CES coverage with none other than Dell and their handful of new products and announcements.
Dell Takes on Apple with 30" LCD Display
We all knew it was coming, but at this year's CES Dell finally announced and started shipments of their first 30" WQXGA (2560 x 1600) display: the Dell UltraSharp 3007WFP.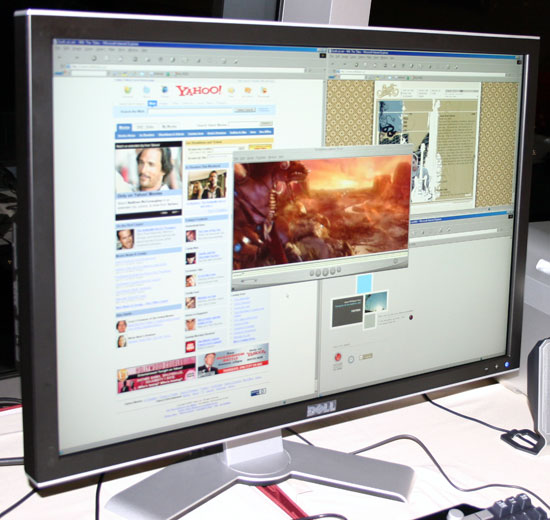 Available immediately from Dell's online store, the 3007WFP uses a newer panel than what is used in the Apple 30" Cinema HD display, and thus Dell promises a higher contrast ratio and lower response time. The brightness of the panel appears to be at least on par with the Apple 30" Cinema HD display but it is possible that the contrast ratio is noticeably higher on the Dell.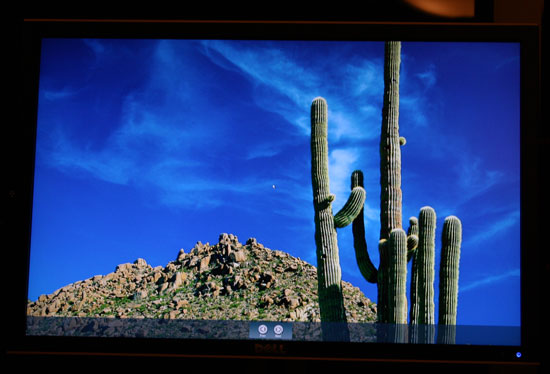 Priced at $2199 (or $1999 if purchased with a Dell computer), the 3007WFP weighs in a full $300 cheaper than the Apple solution. While it lacks the simple and elegant design of the Apple display it does have a few features the Cinema HD display lacks.

The 3007WFP features a height adjustable stand as well as an integrated SM/SD/MS/MMC/CF card reader. In addition to the two card slots there are four USB 2.0 ports on the display, two on the side and two on the back. The other important feature that the 3007WFP comes with is HDCP support, meaning you should be able to view DRM protected HD-DVD content at full resolution in Vista on this display.