The second part of today's keynote focused on Intel's Digital Home initiatives. Below you'll find Intel's Digital Home platform roadmap: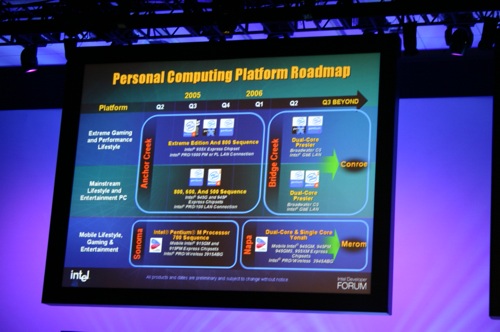 Intel also showed off a Mac mini-like dual core Yonah desktop system, running a pre-release copy of City of Villains.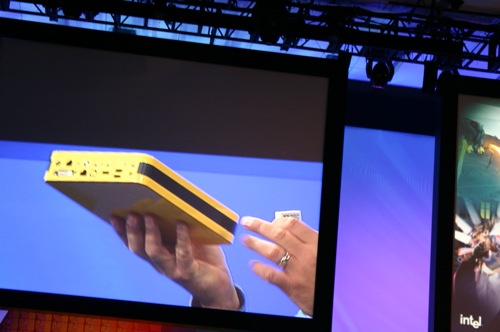 We can expect even more small form factor systems next year as Intel really drives their average power consumption down with the move to 65nm and their next-generation architectures.
One interesting use of Intel's dual core technology in the Digital Home was demonstrated in a Hitachi media PC. Armed with a dual core CPU, the Hitachi PC uses some intelligent algorithms to, if the user desires, determine the most exciting parts of a full soccer game and present those clips to the user.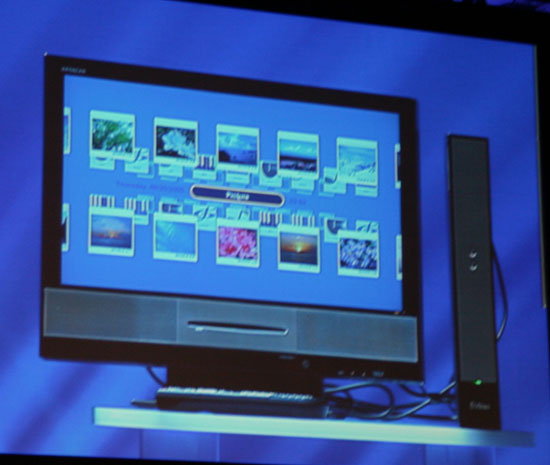 At the end of the keynote, Intel introduced their Premium Entertainment Experience Brand (basically the equivalent of Centrino in the Digital Home world): the Intel VIIV (pronounced vive) brand.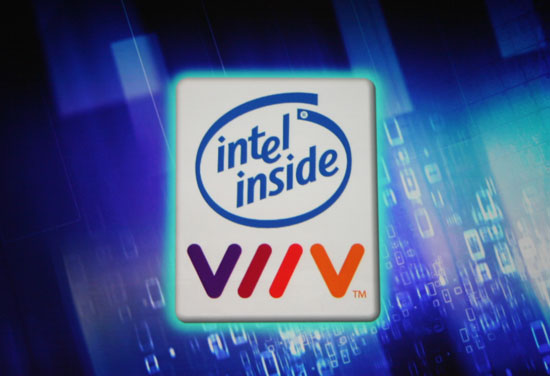 All VIIV PCs come standard with a remote control and Intel Quick Resume technology, allowing your PC to turn on and off instantaneously like a CE device (after the initial boot).The demo Intel performed was truly faster than most TVs with how quickly it turned off and on.
All VIIV PCs will be dual core processors, partially because all VIIV PCs should be able to transcode media into formats that media extenders can play, as quickly as possible.
VIIV PCs also require Windows MCE as well as a specific Intel chipset.
VIIV will launch in the first quarter of 2006, most likely alongside the new 65nm Pentium D processors.