Cold Test Results
For the testing of PSUs, we are using high precision electronic loads with a maximum power draw of 2700 Watts, a Rigol DS5042M 40 MHz oscilloscope, an Extech 380803 power analyzer, two high precision UNI-T UT-325 digital thermometers, an Extech HD600 SPL meter, a self-designed hotbox and various other bits and parts. For a thorough explanation of our testing methodology and more details on our equipment, please refer to our How We Test PSUs - 2014 Pipeline post.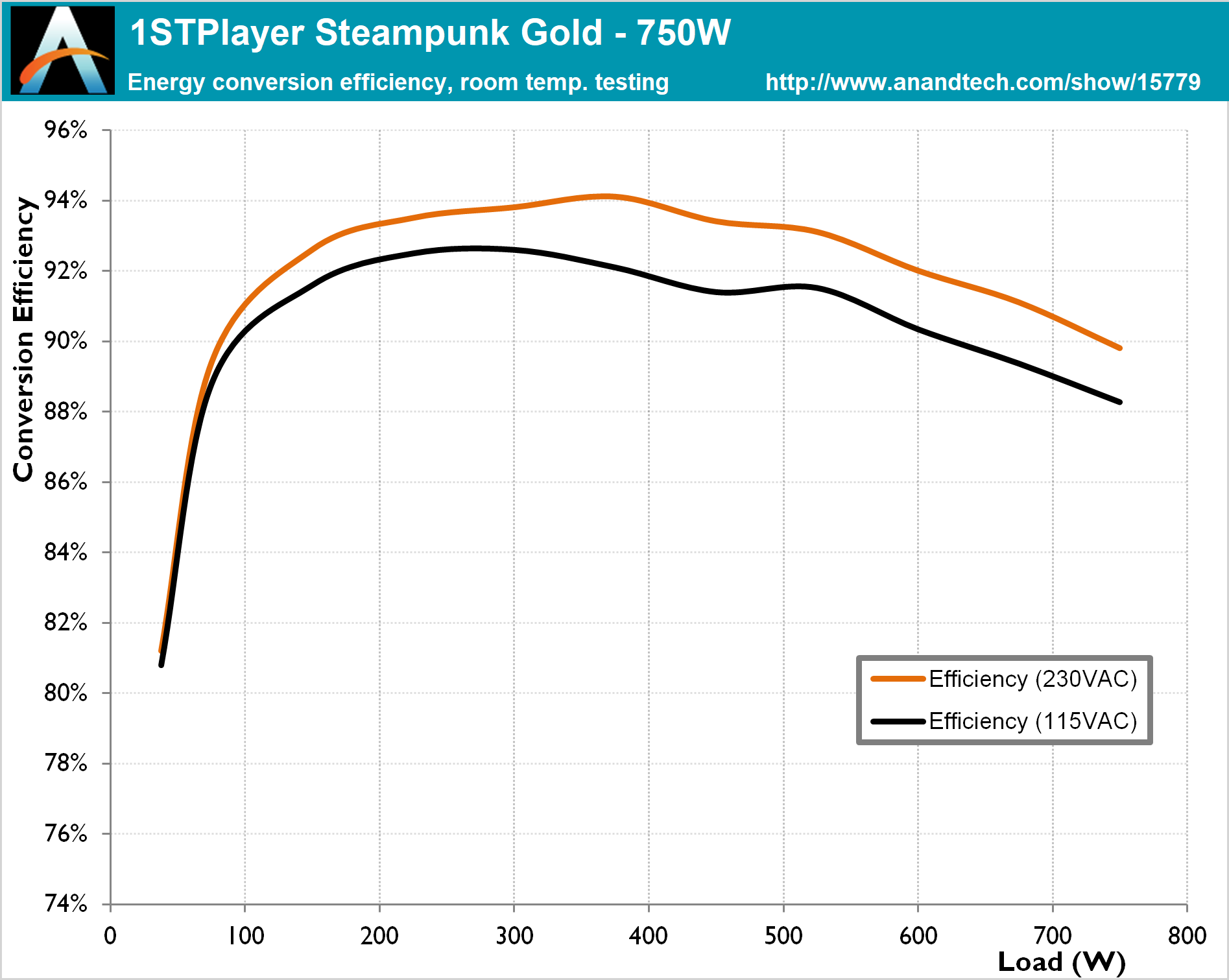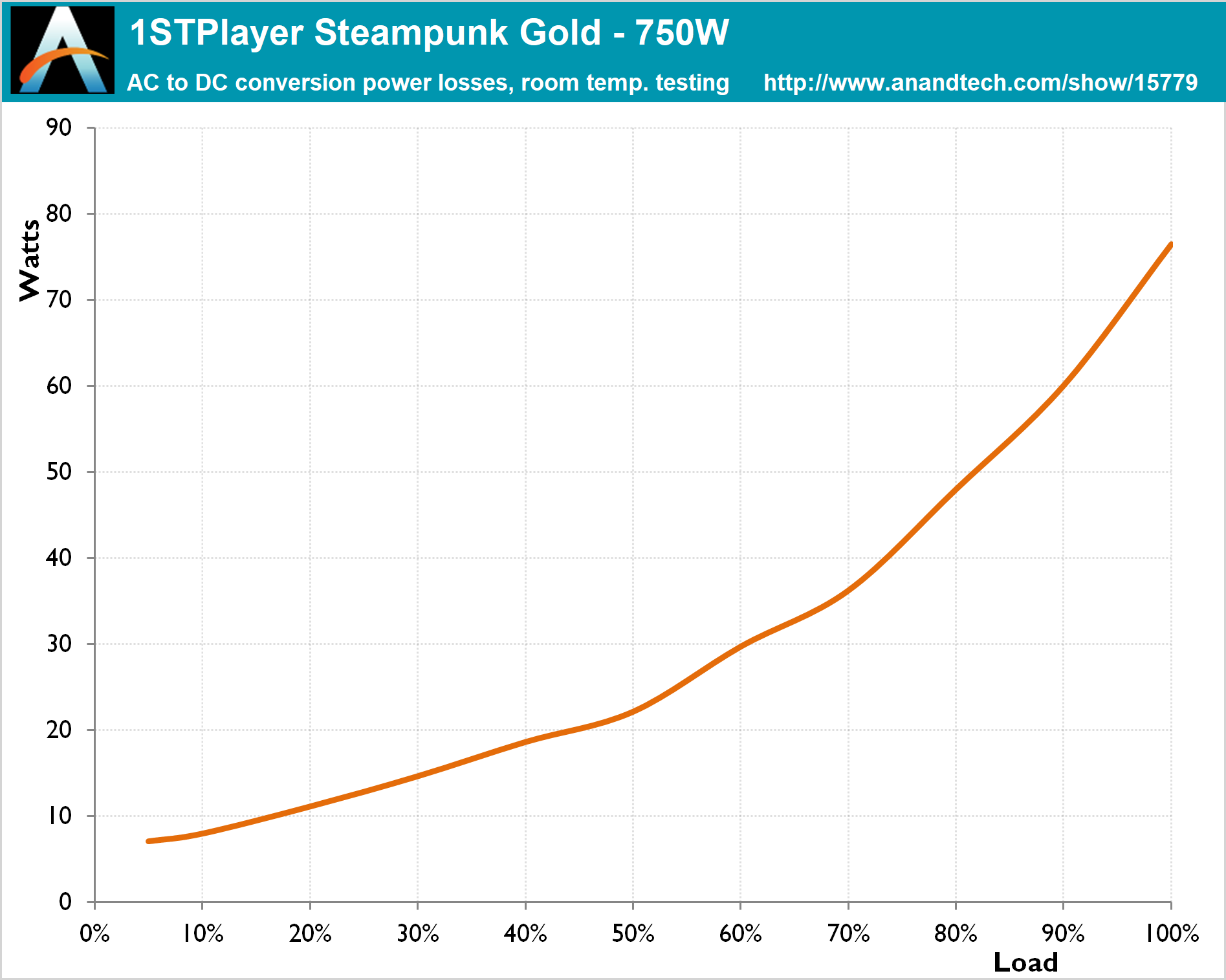 Interestingly, the 1STPlayer Steampunk 750W PSU easily meets the 80Plus Gold certification standard when powered from either a 230 VAC or 115 VAC source. As a matter of fact, it almost complies with the 80Plus Platinum certification, surpassing its requirements for the most of the chart. It only suffers from a quickly diminishing efficiency at loads greater than 90%, dropping its efficiency down to 88.3% under maximum load, which prevented the unit from getting an 80Plus Platinum certification. In fact we're a bit surprised that the manufacturer didn't use this platform to make an 80Plus Platinum unit as well. 1STPlayer could have easily used the same platform and dialed down the maximum rated power output of the unit slightly, which would have allowed them to market a slightly less powerful PSU but with an 80Plus Platinum certification.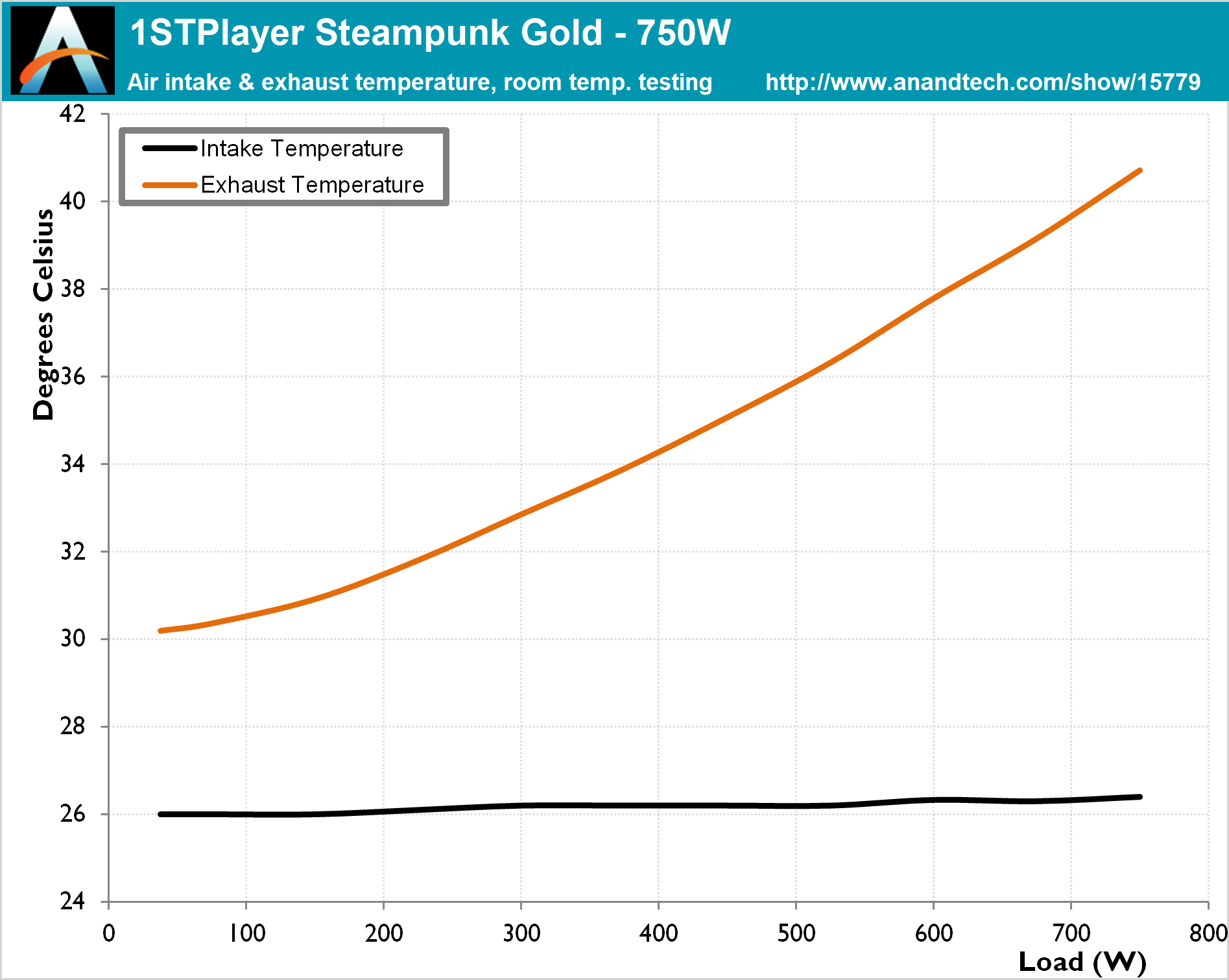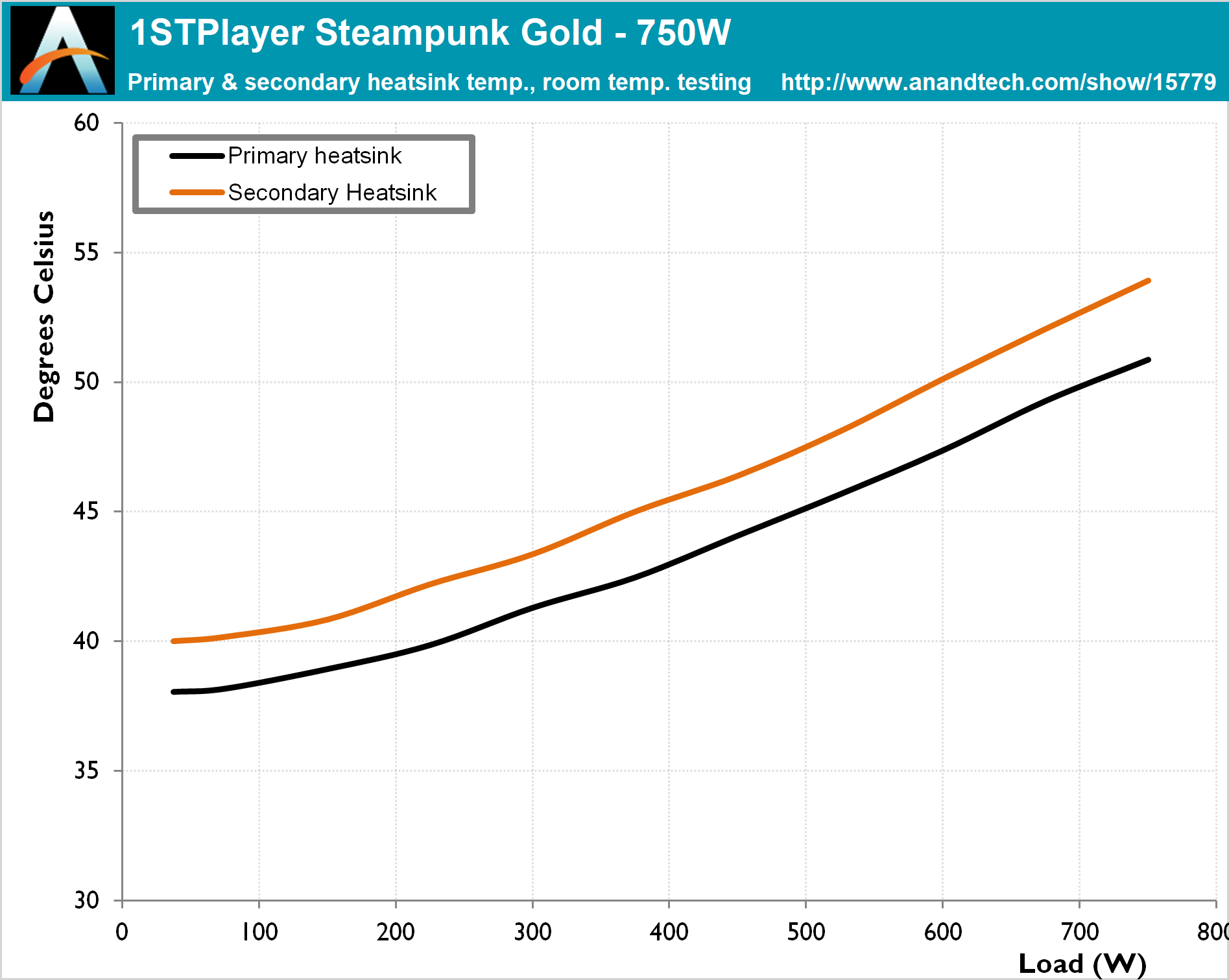 Overall 1STPlayer kept everything as simple as possible, and they did not implement any advanced thermal control schemes, such as semi-fanless operation. The fan is dead quiet at low loads but will start becoming noticeable when the unit is at about 50% of its rated capacity. Noise levels keep climbing after that, reaching 46.1 dB(A) under maximum load, a high figure for most users. That said, it would not be sensible to run the PSU at a maximum load for prolonged periods of time, so the noise levels during regular use should always be within comfortable levels so long as the unit is installed inside a well-ventilated case.