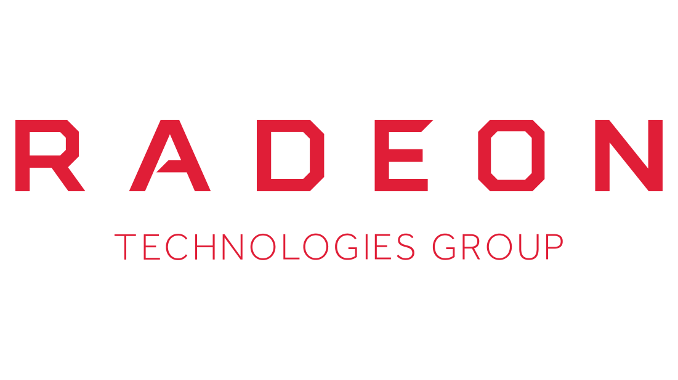 Although AMD's Ryzen desktop APUs released back in February with the Ryzen 5 2400G and Ryzen 3 2200G, official driver support has been limited to the inaugural WHQL launch drivers for quite some time. Finally, late this week AMD has released Radeon Software Adrenalin Edition Q2 2018 WHQL, featuring support for not only the Ryzen desktop APUs but also for the Windows 10 April 2018 Update. Originally teased by AMD's James Prior during his AMA hosted on the AnandTech forums, it also appears that this release is a unified driver for APUs and discrete GPUs.
That being said, AMD is being somewhat inconsistent about whether Adrenalin Q2 2018 is to be considered a unified graphics driver applying to discrete Radeon products. The official release notes and desktop APU drivers index indicate compatibility only with the Ryzen 5 2400G and Ryzen 3 2200G. Meanwhile, AMD has offhandedly referred to Q2 2018 package as a unified driver, and users elsewhere have reported successful installation of the driver on other APUs and discrete GPUs; the driver INF file itself shows support for a range of processors, including Carrizo, Polaris, and desktop Vega graphics. And to that end we've had no problem installing it alongside parts like the RX Vega 64.
In any case, an official 18.5.1 release might yet be pending; an Adrenalin Edition 18.5.1 release notes page remains reserved on the AMD site, while an earlier version of the Q2 2018 page referred itself as 18.5.1. As Adrenalin Q2 2018 is a WHQL certified driver with support for the Windows 10 April 2018 Update, which contrasts to 18.4.1's beta support for the April Update, this would be a useful distinction for those who keep to WHQL packages.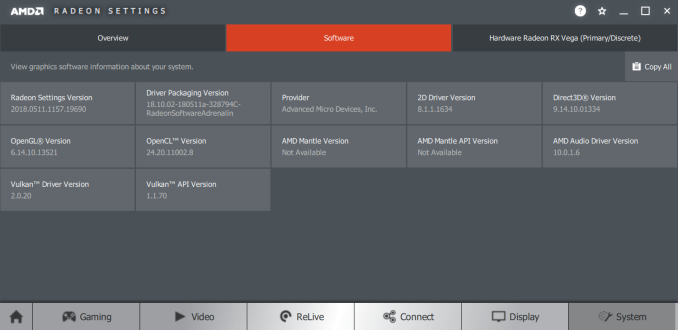 Moving onto the driver itself, the documentation only notes three bugfixes:
Destiny 2 may experience increasing load time durations when the game is run for extended periods of time.
Tearing may be observed in some borderless fullscreen games on Radeon FreeSync enabled displays when Radeon Software performance metrics is enabled.
Radeon ReLive streaming or uploading of videos to Facebook may intermittently fail.
Adrenalin Q2 2018 also notes a selected list of open issues:
BSOD may be encountered when launching Radeon Settings if the system was not rebooted after driver installation.

Workaround: Reboot the system

Radeon Chill game specific profiles may remain applied when Radeon Chill is globally disabled.
Some games may experience minor stuttering during gameplay when the Radeon ReLive Instant Replay feature is enabled and FRTC is also enabled.
Radeon Settings video profiles may fail to enable for some video content on Chrome or Firefox.
Warhammer: Vermintide 2 may experience UI flickering or disappearing on the extreme or high quality presets when using DirectX11 API.
Radeon Overlay may not show all available features when some games are run in borderless fullscreen mode.
The Witcher 3 may experience stuttering during gameplay.
Last week, AMD had clarified that a future WHQL-certified driver would be bringing production-ready PlayReady 3.0 support, after the release of beta PlayReady 3.0 support for Polaris GPUs in 18.4.1 (driver version 18.10.01.05). On that matter, Adrenalin Q2 2018 (driver version 18.10.02) documentation did not mention any PlayReady updates, though presumably still enables PlayReady 3.0 capability on Polaris.
The updated drivers for AMD's desktop, mobile, and integrated GPUs are available through the Radeon Settings tab or online at the AMD driver download page. More information on these updates and further issues can be found in the Radeon Software Adrenalin Edition Q2 2018 release notes.
Related Reading
Source: AMD