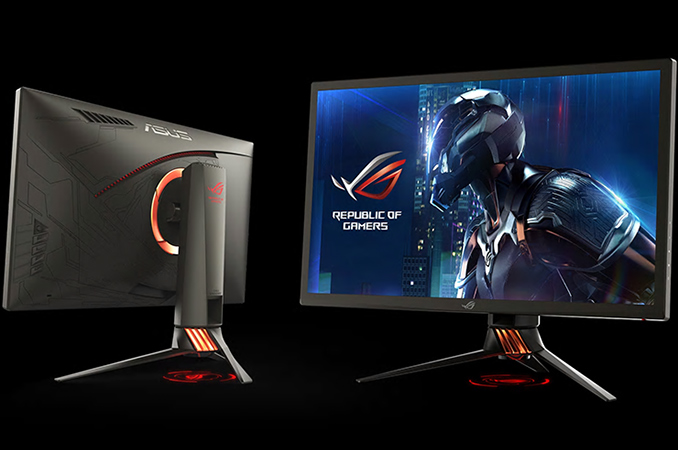 Acer and ASUS unveiled their prototype 27" 4K 144 Hz displays, featuring NVIDIA's G-Sync HDR technology, at last year's CES, with promises to release them sometime later in 2017. Both monitors relied on a reference design developed by NVIDIA and had similar specifications, albeit with some minor differences. Eventually, both companies had to delay commercial launches of their new products to 2018, missing the important holiday sales season. This week at GDC, NVIDIA has stated that it is confident that the G-Sync HDR-compatible displays will hit the market this April.
Both the Acer Predator X27 and the ASUS ROG Swift PG27UQ are implementations of NVIDIA's reference design for G-Sync HDR displays: they offer a 3840×2160 resolution, a 144 Hz refresh rate, a 1000-nits brightness, a direct LED backlighting system with 384 zones, and feature a quantum dot film to enable HDR10 and coverage of the DCI-P3 color gamut. The monitors announced last year were to be based on AU Optronics' M270QAN02.2 AHVA panel, which was the only one to support the combination of features that NVIDIA wanted for G-Sync HDR displays.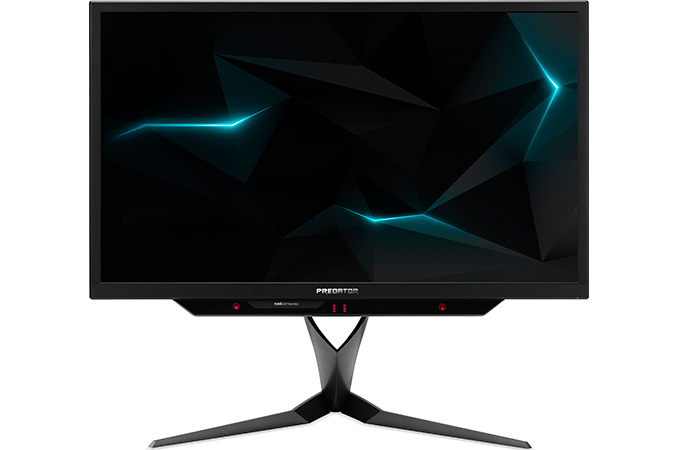 Neither Acer, nor ASUS, disclosed the reasons why they had to delay their ultra-premium gaming monitors from late 2017 to 2018, but given a rather unique feature-set of both displays, a lot of possibilities come to mind: starting from a panel delay by AUO to reference design changes by NVIDIA.
At GDC, NVIDIA has said that G-Sync HDR-supporting displays will finally ship in Q1, but noted that by Q1 it means its fiscal quarter, not calendar quarter. NVIDIA's Q1 FY2019 (2019 because NV's fiscal year is one year ahead) ends on April 29, 2018, so it is logical to assume that the monitors will ship next month. What remains to be seen is the pricing as well as the final set of features and technologies.
Related Reading
Source: NVIDIA