Cold Test Results
For the testing of PSUs, we are using high precision electronic loads with a maximum power draw of 2700 Watts, a Rigol DS5042M 40 MHz oscilloscope, an Extech 380803 power analyzer, two high precision UNI-T UT-325 digital thermometers, an Extech HD600 SPL meter, a self-designed hotbox and various other bits and parts. For a thorough explanation of our testing methodology and more details on our equipment, please refer to our How We Test PSUs - 2014 Pipeline post.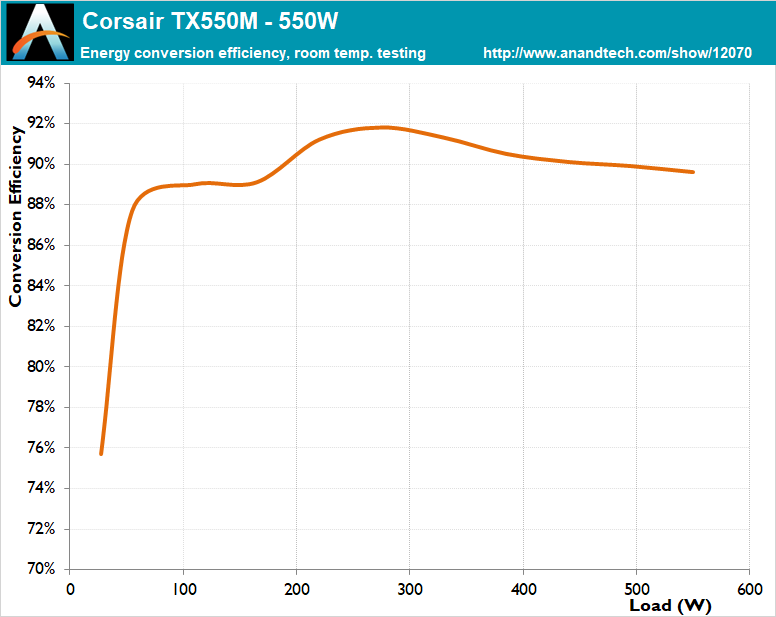 The latest revision of the TX-M series is certainly improved in terms of efficiency, yet it still fails to achieve >92% at half load with an input voltage of 230 VAC. This result, however, does not mean that the unit's certifications are false, just that it received its efficiency rating with an input voltage of 110 VAC, under which the 80Plus directive is slightly more lenient.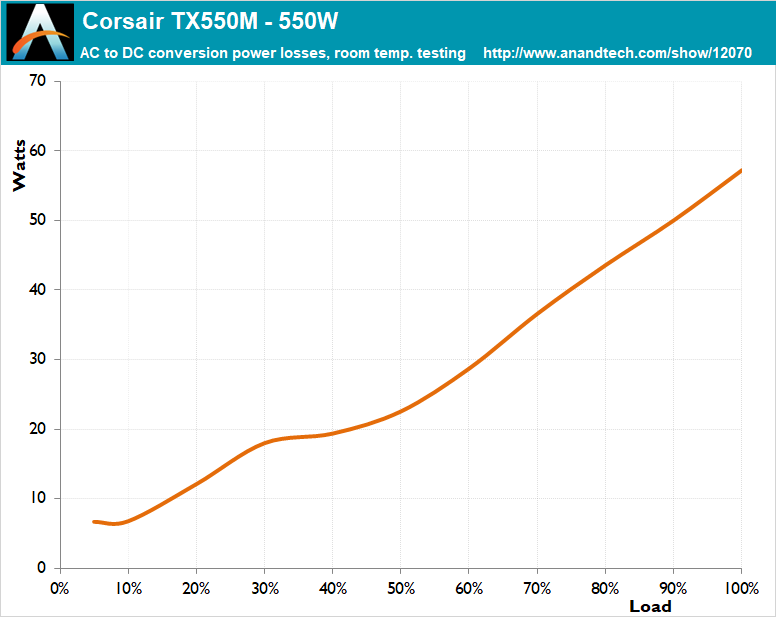 This particular model's efficiency certification can be viewed here. The vast majority of manufacturers submit their units for 110 VAC testing - only 5% of the 80Plus certified non-redundant PSUs have been tested with an input voltage of 230 VAC. The TX550 maintains a good average efficiency of 90.3% within its nominal load range (20% to 100% of the unit's capacity) but tends to favor medium-to-heavy loads, struggling when the load is lower than 200 Watts.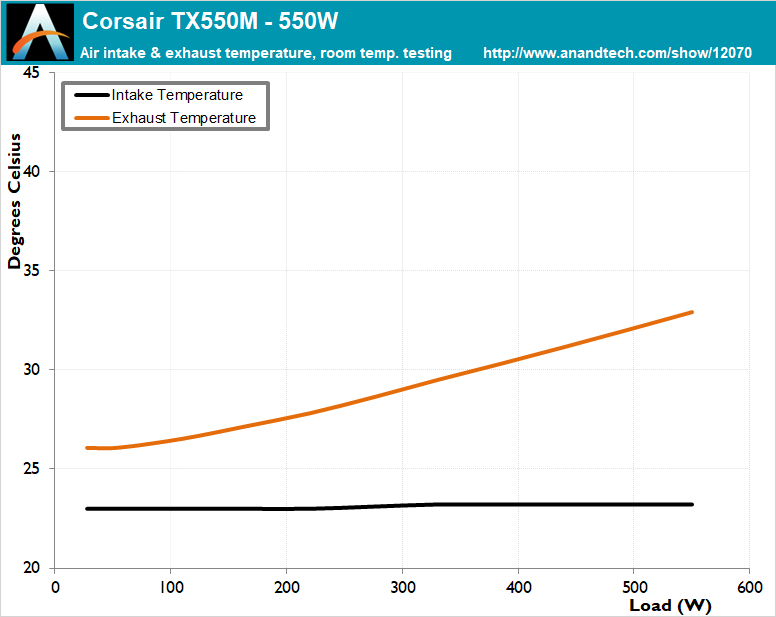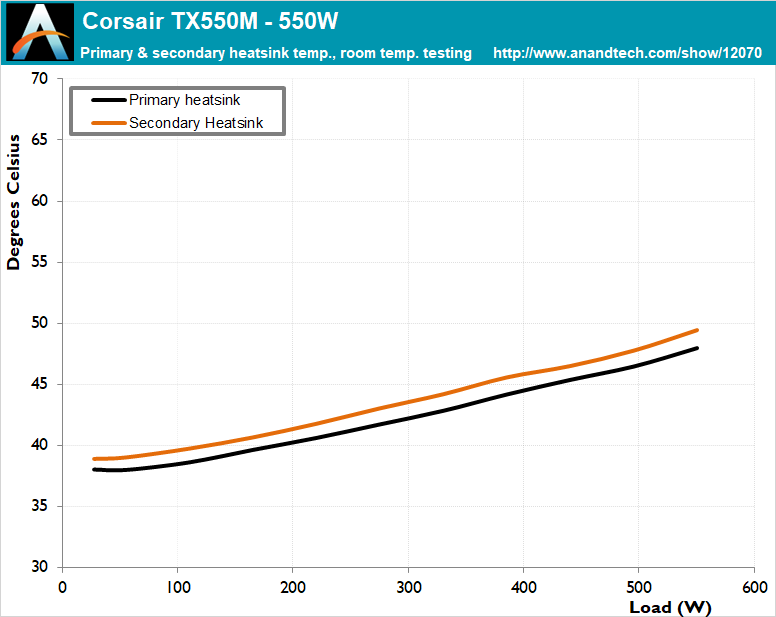 The thermal control scheme of the Corsair TX550M is very simplistic, with the fan adjusting its speed according to the internal temperature of the unit. As such, it manages to maintain very low noise levels while at room temperature and up to medium loads. At heavier loads, the fan will increase its speed, yet not overly so, maintaining audible but typically comfortable noise levels.