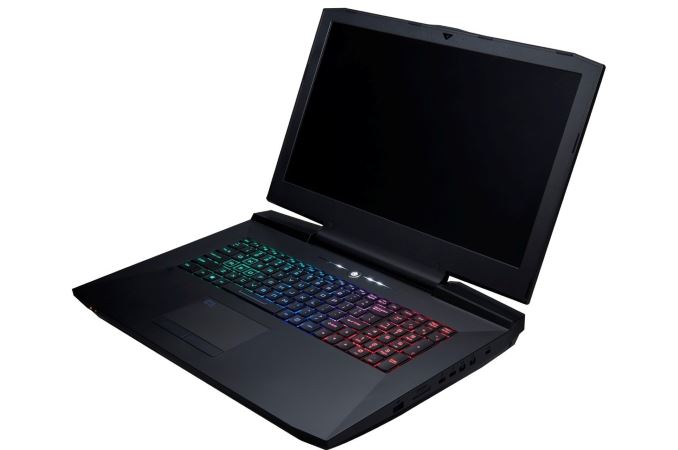 Clevo, a large OEM/ODM exclusively producing laptop computers, has announced three new laptops powered by the recently released Coffee Lake-S (desktop) CPUs. The flagship P870TM supports up to a 95W CPU in the hex-core i7-8700K and either a GTX 1070 or GTX 1080 as a single card or in SLI. The two other models, the P775TM, and P751TM, share the same options for processors, but for the most part different with GPU options. The P775TM gives users the choice of a GTX 1060, GTX 1070, or GTX 1080 in while the P751TM offers a GTX 1060 or GTX 1070 both in single card configurations.
The flagship P870TM replaces last year's model, the P870KM, which was a pretty powerful desktop replacement laptop. The big change is going to be in CPU department with the incoming 8th generation Coffee Lake-S CPUs replacing the 7th generation Kaby Lake processors as options. Clevo posted benchmarks of Cinebench R15 claiming a 45.7% improvement over the i7-7700K on the last generation laptops; a direct result of the 50% increase in cores and threads in the i7-8700K. Video card options remain the same with a single or SLI GTX 1070 or GTX 1080s with support for 4K/FHD 17.3 displays using NVIDIA G-SYNC. Both the CPU and the GPU(s) are overclockable through the BIOS. Powering the laptop will be a 330W-660W power supply (based on GPU configuration).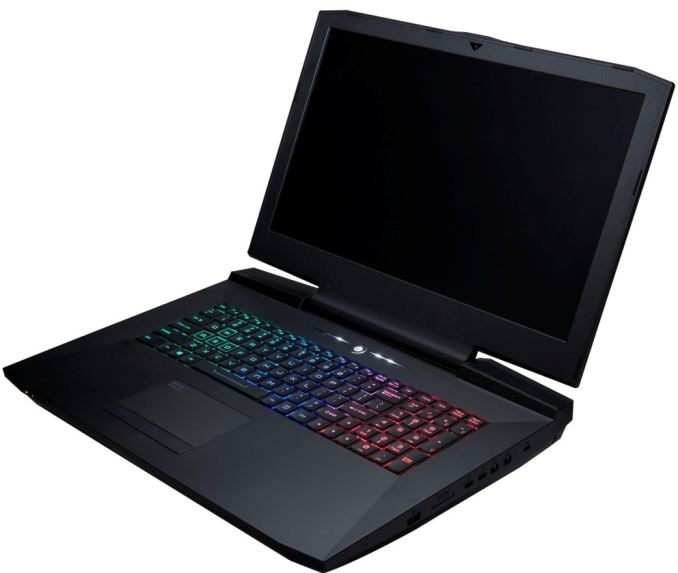 Memory capacity is up to 64GB with speeds up to 3000MHz using its four DIMM slots. The network side is handled by an integrated Killer GbE ethernet and Killer Wifi capabilities. Another feature is the use of the Killer Double Shot Pro used allowing the use of both the wired and wireless networks at the same time for more useable bandwidth. Audio processing is tuned by Creative Sound Blaster X Pro-Gaming 360 and includes an ESS high-resolution headphone audio. Another feature focused on gaming is the fully backlit RGB LED keyboard supporting 44-key rollover and anti-ghosting. Overall a beefy set of specifications.
The P775TM and P751TM series offer similar specifications to the P870TM including the choice of processors but mainly differ with the available GPU options. To that end, the P775TM gives users a choice of a GTX 1060, GTX 1070, or a GTX in single GPU form. The P751TM gives users a choice of a GTx 1060 or a GTX 1070, only in single card configurations. The P775TM has an improved audio setup with a built-in subwoofer-speaker combination, with the P775TM and P751TM also tuned by Creative's Sound Blaster X Pro-Gaming 360 as their big brother is.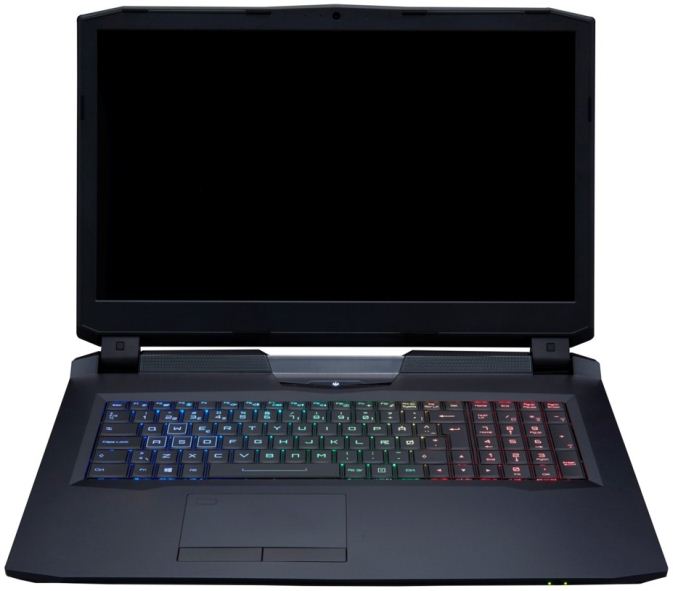 Though Clevo will sell these outright, we can expect to see their resellers (Sager, Eurocom, Origin PC, Falcon Northwest, and dozens more) releasing their implementations in the coming weeks as well. Pricing was not listed and will vary depending on the hardware configuration selected.
Related Reading:
Source: Notebookcheck.net